CD: Paper Tiger - Blast Off |

reviews, news & interviews
CD: Paper Tiger - Blast Off
CD: Paper Tiger - Blast Off
British space-funk collective blend local and global while keeping rumps shaking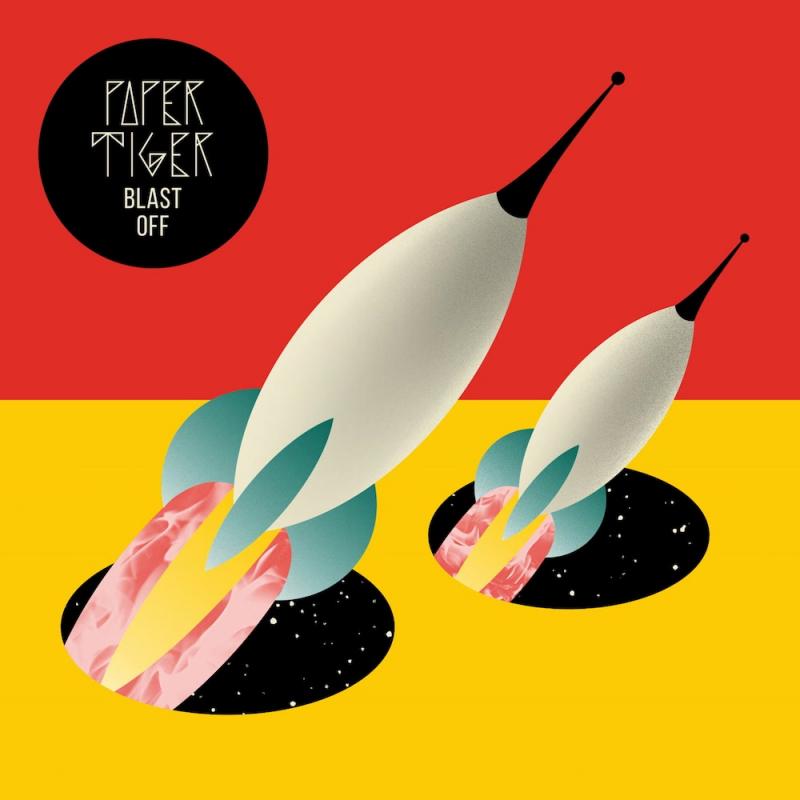 'A relentlessly modern record': Paper Tiger's triumphant latest
Around the turn of the millennium, two producers – the Californian Otis Jackson Jr aka Madlib, and the late James Yancey aka J Dilla from Detroit – started a revolution in hip hop: knocking beat patterns off the musical grid, searching further and wider than before for obscure and psychedelic sample sources, and generally making things weird and wonky.
This abstracted approach is only now really making its mark on the mainstream thanks to Kanye West and Kendrick Lamar, but it has also created a well-established underground known simply as "the beat scene", where producers from LA to Saint Petersburg, led by the likes of Flying Lotus, blend the staggered rap beats of Dilla and Madlib with jazz and electronica to create a strain of 21st century head music that's also aimed at the dancefloor.
Paper Tiger actually do justice to all of their influences It's squarely in this space that Wolverhampton-founded, Leeds-based band Paper Tiger operate, but they've created a very distinctive approach of their own. They are essentially a six-piece jazz group playing what they call "live electronic space-funk", with horns heavily in evidence, but a digital rhythm section: not rigid MIDI-controlled beats, but live and loose triggering of drum machine sounds, breakbeat samples and plenty of sub bass.
To the traditional beat scene elements they also add a lot of very British influences, which is immediately obvious as their second album opens with "Asimo's Run", full of rolling drum'n'bass rhythms and a hefty dub undercurrent. They have also worked with a wide variety of UK rap and grime MCs, and there is plenty of British vernacular and non-sequitur here, most strikingly and hilariously the line "stick it up your jumper, Vladimir Putin is a wanker" in the two-minute miniature "[Opposite of a Cat]".
It's the kind of thing that could – should, even – be a mess. So many attempts to play underground music as jazz end up either over-complicated or clunky and lumpen, losing what's best about each of the incorporated elements. But Paper Tiger seem to improve with every release, and they actually do justice to all of their influences. They sound both local and global – "Weight in Space", featuring the gruff but fluid tones of American MC Shafiq Husayn, for example, channels the sultriness of early 2000s R&B, but manages to make it of a part with the very British sounds and voices alongside it, and the whole album is given the rich sheen of the LA beat scene thanks to studio mastering by close Flying Lotus ally Daddy Kev.
Blast Off is altogether a triumph, a relentlessly modern record that channels deep understanding of the past and most importantly a core of rump-shaking funk that, completely aside from how clever or strange it is, makes it an absolute delight to keep coming back to.