CD: Bugzy Malone - Facing Time |

reviews, news & interviews
CD: Bugzy Malone - Facing Time
CD: Bugzy Malone - Facing Time
As grime enters its mature phase, what contribution can Manchester make?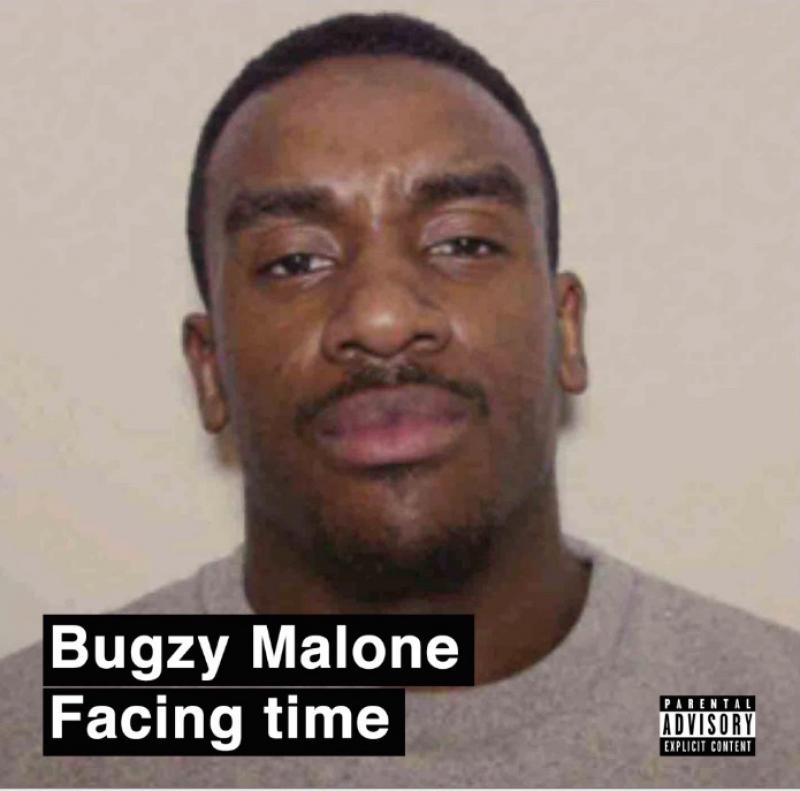 'A coherent and excellently structured record': Bugzy Malone's 'Facing Time'
In 2016, grime is facing a new test of its ability to operate on its own terms. At the start of this decade the genre was flirting with major label crossover that resulted in a few great pop records, but all too often diluted its musical impact or left its stars stuck in contractual or "artist development" limbo. Other urban genres pushed it aside, and it was no longer the only game in town for inner city youth.
By stages, though, it reasserted itself. Around 2012-13, its instrumental side became respected as a serious force within clubland, and the Butterz organisation proved that it was possible to make a success out of grime as rave music. Then, in 2014, original scene leader Skepta galvanised the scene with "That's Not Me", a track built on grime's unique, peculiar sonics, and in 2015 youngsters like Stormzy and Novelist began to prove that they too could achieve significant success independently and without making creative compromises.
Bugzy Malone demonstrates that he's about far more than crafted threats and put-downsHuge tracks that cross over without becoming pop, and big live shows, are at long, long last starting to look like the norm for grime. But the next test of the scene's sustainability is albums. Skepta's Konnichiwa was the biggest milestone yet – proof positive that, in this fertile climate, he could deliver not just anthems but a coherent body of work, indeed his best album to date. Coming albums from Stormzy and Novelist are going to be important bellwethers too.
But just as important are going to be records like this from artists who haven't yet had mainstream critical acclaim, and can prove that the resurgence is not about just a clique of London scene elders and a few new figureheads. Rappers like Manchester's Bugzy Malone might not have Pitchfork and the style press agog like Skepta, but they matter.
Thankfully, Facing Time is a cracker. Up until now, BM has been best known for a long-running lyrical "war" with first-generation grime rapper and pop-crossover artist Chipmunk – but here he demonstrates that he's about far more than crafted threats and put-downs, with a coherent and excellently structured record. His general tone is somewhere in between grime's hyper ebullience and the more introspective and lyrically intricate voicing and lyrics of traditional UK hip hop. Likewise his voice balances a deep-from-the-diaphragm gangsta menace with a more lilting, musical rapping and even singing. The latter follows the cadences of his Mancunian accent and the ebb and flow of the music, which is narcotically dreamy ("wavey" in the vernacular) as often as it is jagged and rowdy.
Lyrically there is plenty of macho self-affirmation and confrontation, but just as much, there is self-analysis, musing on the stultifying effects of poverty and prison, vivid scene-painting, and even – in a very bold move – what amounts more or less to a love song in album opener "Beauty and the Beast". This record alone isn't going to transform grime into a genre with the staying power it needs to create a genuine independent mini-industry... but a few more like it, and that might start to look like a reality.