CD: Ladytron - Ladytron |

reviews, news & interviews
CD: Ladytron - Ladytron
CD: Ladytron - Ladytron
Sterling and noisy comeback from Brit electro-pop dons
Wednesday, 13 February 2019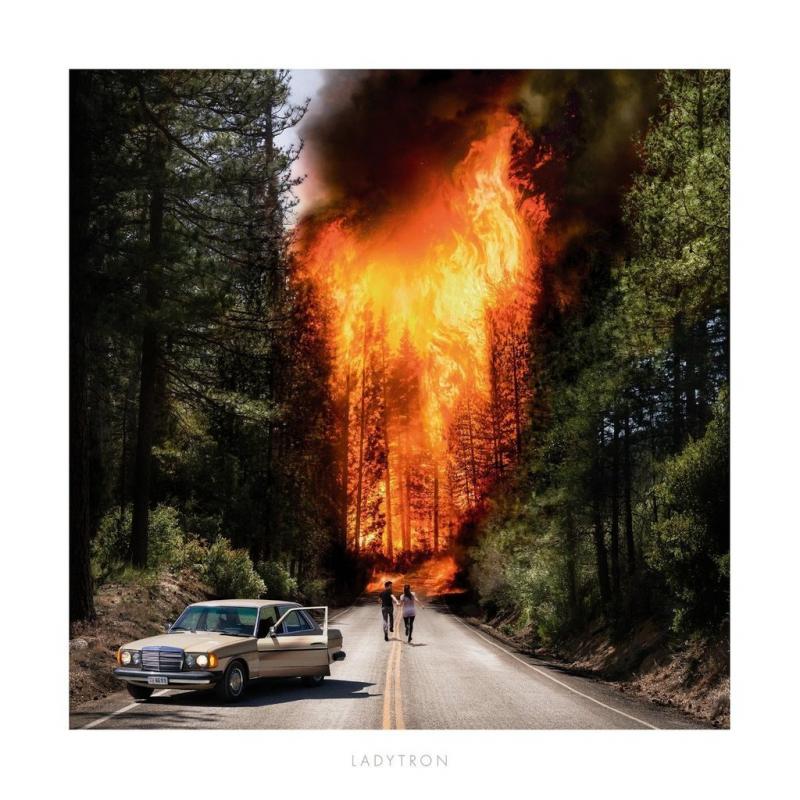 Cover art by Ladytron's Reuben Wu with Neil Krug and Jeff Frost
When Ladytron appeared in 1999, at a time when electronic music was glutted with pop-trance, Mitsubishis and superclubs, they drew instead directly on the post-punk synth-pop explosion of 20 years before, The Human League and the like.
While all about revelled in warmth, hedonism and groove, Ladytron embraced the android: crisp in appearance, dry and enigmatic of lyric, symmetrically stylish. Coming back now from a five-year break, it's their own music of 20 years before they may be defined against, a striking back catalogue they often match.
When I first heard Ladytron all that time ago, I was sure they'd be major pop stars, such was their grasp of a riveting tune. It was not to be. They remained a cult, although the gritty gothic passion and relentless catchiness of their Witching Hour album is acknowledged in the circles that matter as one of this century's best. Ladytron occasionally hits the same sonic tone, notably on the single "The Animals" but, to the band's credit, it's mostly very much its own creature, and is certainly unlike the floatier fare of their last outing, 2011's Gravity the Seducer.
This time the sound is fuzzier, heavier (to match the times, say the band). It has the amped density of feedback-laden indie rock, or French electro bangers Justice, a hint of the caustic pop-noisiness The Go! Team once mustered. The songs sound nothing like those bands, though. Within Ladytron's wall of sound – and, yes, it's occasionally Spector-ish (particularly opener "Until the Fire") - Helen Marnie and Mira Aroyo front a set that veers between the industrially battering "Deadzone" and the emotive longing of closer "Tomorrow Is Another Day". Their gorgeously layered voices evoke poignancy, the way they chew on the words while allowing minor key harmonics to breathe.
Initially there's a shortfall of songcraft but the fifth track "Paper Highways" relocates that, coming on like a demented martial anthem, and from there it's a crunching, compulsive ride (just check the anthemic slowie "Run" or the twisting, filmic "Horrorscope"). Ladytron is not immediate. It takes a moment to fire up, a moment to get to know. But when it reveals itself, it's a rich, potent listen.
Below: Watch the video for "The Animals" by Ladytron
It has the amped density of feedback-laden indie rock
rating
Explore topics
Share this article