CD: John Mayall - Talk About That |

reviews, news & interviews
CD: John Mayall - Talk About That
CD: John Mayall - Talk About That
The godfather of British blues: still cutting it at 83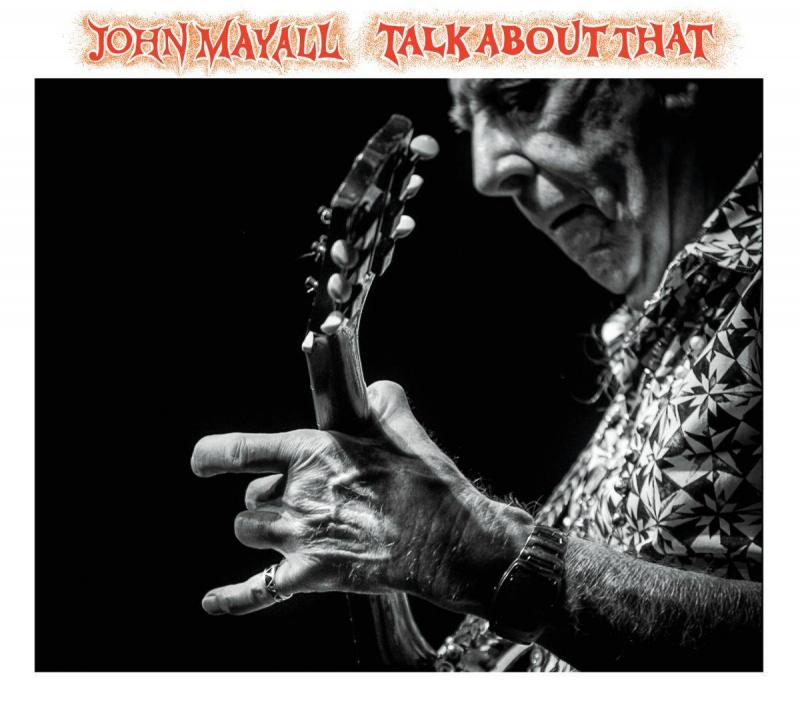 The old master remains compelling
In the era of star-making TV progs and here-today-gone-tomorrow musicians, just how wonderful is it to have a new album from a man who marked his 80th birthday three years ago by signing a new contract with Eric Corne's Forty Below Records?
John Mayall, Manchester-born "godfather of the British blues", is a true guitar legend, an elder statesman to whom so many of rock's key players owe a huge debt – among them John McVie and Mick Fleetwood, Mick Taylor and, of course, Eric Clapton. Whose collection does not include the 1966 classic John Mayall and the Bluesbreakers with Eric Clapton on which Big John played piano, Hammond organ and harmonica, and contributed most of the vocals?
New Orleans is conjured up instantly in the mind's ear
Talk About That is Mayall's latest studio album and features Rocky Athas on lead and rhythm guitar, Greg Rzab on bass and percussion, and Jay Davenport on drums and percussion. Special guest Joe Walsh lends his distinctive guitar style on two tracks – playing with Mayall has been on his bucket list for 40 years. Ron Dziubla, Mark Pender and Nick Lane between them add evocative reeds and brass which works a treat, particularly on "Gimme Some of That Gumbo". New Orleans is conjured up instantly in the mind's ear – we are transported to Bourbon Street.
The 11 tracks, recorded at the House of Blues Studio in Encino, California this time last year, feature eight Mayall originals plus covers of Bettye Crutcher's "It's Hard Going Up", Jimmy Rogers' "Goin' Away Baby" and Jerry Lyn Williams' "Don't Deny Me".
"You never know, how your life is going to be… What's to become of me?" Mayall sings in "You Never Know", the album's closing track, and indeed it must be amazing for him to look back on a career that now spans more than three-score albums yet which didn't get properly started until Alexis Korner and Cyril Davies made the Ealing Club Britain's first R&B venue in 1962. The long reign of trad jazz had ended – Mayall's moment had finally arrived.
On a compelling album, "The Devil Must be Laughing" is the stand-out track (and, at almost seven minutes, the longest), Walsh's searing guitar solo underpinned by Mayall's Hammond and a powerful vocal with lyrics that rail against war and injustice: "I had a nightmare dream…The whole damn world went wrong/Then I woke up and read the papers/And the devil sang his song." The feel is reminiscent of Bob Dylan's 1980 album Saved. "Goin' Away Baby" is down-home Chicago blues propelled along by bass and percussion, Mayall's evocative harmonica alternating with his vocals. "Blue Midnight" is pure funk.
Talk About That marks the final recording by Mayall's quartet line-up – Athas has left to pursue a solo career. His trio is currently on tour, appearing at Ronnie Scott's in April.
The long reign of trad jazz had ended – Mayall's moment had finally arrived
rating
Share this article