CD: Joan Baez - Whistle Down the Wind |

reviews, news & interviews
CD: Joan Baez - Whistle Down the Wind
CD: Joan Baez - Whistle Down the Wind
No rust, but plenty of diamonds
Saturday, 24 February 2018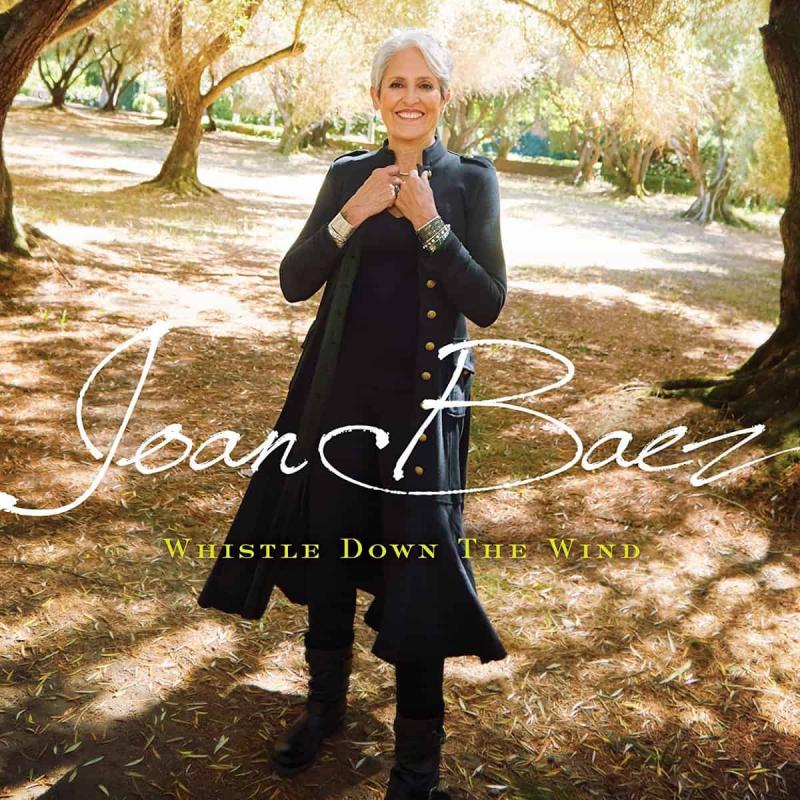 Joan Baez: a voice that's no longer bright-white but topaz
Sixty years after her debut at Club 47, Harvard Square, Joan Baez this year bows out of formal touring and recording with an album every bit as remarkable as her 1960 debut, preserved by the Library of Congress in the
desk">National Recording Registry. Now 77, she's reached an accommodation with a voice once famously described as "an achingly pure soprano", which wrapped itself effortlessly around Villa-Lobos'
Bachianas Brasileiras #5
. Once a bright-white diamond, it is now a deep topaz, still an exquisite instrument in the lower registers in which Baez is most comfortable.
Whistle Down the Wind, produced by Joe Henry (Bonnie Raitt, Ramblin' Jack Elliott, Allen Toussaint et al) with a band that includes British-born guitarist John Smith, is carefully wrought and cohesive, the songs new yet linked inextricably to what's gone before. Timeless, more a closing of a circle than a linear signing-off. We may be "down to the wire, runnin' out of time", as Baez sings in Eliza Gilkyson's "The Great Correction", but she's "still got hope in this heart of mine".
Those familiar with the Baez oeuvre will hear resonances with songs recorded long ago: "Silver Blade", written by her former protégé Josh Ritter, harks back to "Silver Dagger"; "I Wish the Wars Were All Over", adapted by Tim Erickson, alludes to the folk tropes of "Jackaroe" and is a reminder of the singer's life-long pacifism. Anohni's "Another World", a meditation on ecological disaster, sounds appropriately world-weary, freighted by older age – a resigned sense, perhaps, that nothing will improve in her lifetime.
Zoe Mulford's hymn-like and poignant "The President Sang Amazing Grace" would be a stand-out anywhere, anytime, but to hear Baez sing it as America reels from yet another massacre is moving indeed. In that Charlotte church in summer 2015, President Obama stood as comforter-in-chief, crying with his people and singing the age-old spiritual. As Florida buries its dead, President Trump plays golf and advocates more guns.
That one, and the two Tom Waits songs, are the highlights of an album that has plenty. "I can't stay here but I'm scared to leave," she sings on the title track, which probably sums up how she feels about her leave-taking, no matter her spiritual and temporal hinterlands. "Last Leaf" is a song about survival, sometimes against the odds, through fair weather and foul; about tenacity, faith, inner strength.
By any measure, Baez has had a remarkable career.
'I can't stay here but I'm scared to leave' probably sums up how she feels about her leave-taking, no matter her spiritual and temporal hinterlands
rating
Explore topics
Share this article