Album: Emmy the Great - April / 月音 |

reviews, news & interviews
Album: Emmy the Great - April / 月音
Album: Emmy the Great - April / 月音
Singer-songwriter comes back with a luscious album loosely conceived around her Hong Kong origins
Thursday, 08 October 2020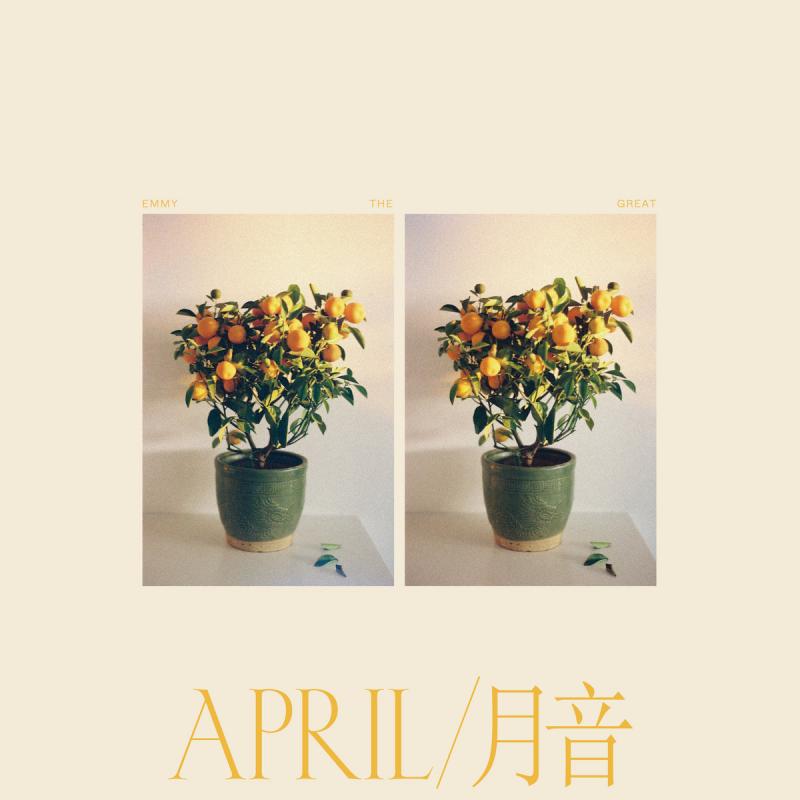 The future's bright...
Emma-Lee Moss has a lovely voice. It conveys an ache, a longing, but is sweet too, and well-mannered. Combine this with an aptitude for literate, thought-provoking lyrics and hooky songs, and Emmy the Great is quite the package. It's a mystery, then, why she has not been critically and commercially elevated to the status of peers such as Laura Marling and KT Tunstall. Her fourth album is a delight, rich in imagery and ideas. It confirms her as an artist always well worth following.
That April / 月音 is so enjoyable is a pleasing surprise. Moss's last album, Second Love, was a misstep into more experimental production, interesting but emotionally less engaging. Her first two albums, acoustic guitar-led, were the establishing gems (for the record, she and Ash's Tim Wheeler were also responsible for this writer's favourite Christmas album of all time). April / 月音 combines studio trickery with classic songwriting and is loosely inspired by her recent return to Hong Kong, where the half-Chinese Moss grew up until age 12.
The far eastern influence trims rather than dominates, bells and xylophone sounds on songs such as the slow, thoughtful "Okinawa: Abud", but elsewhere the stompy, organ-laced strum of "Dandelions/Liminal" is pure indie-pop, boasting great lines ("Heartache's healthy for the body/That is your official line/But if pain is healthy for the body, baby?/You too could have a body like mine!"). Studio wizardry is used effectively, whether the delicate orchestral feel of the beautiful "Chang-E" or layering her voice in the epic chordal stew of "Your Hallucinations". The arrangements are imaginative throughout, but always keeping the songs central to their purpose. It is, then, a lush album. The highlights are multiple, from the exploding inner fulfilment of "A Window / O'Keefe" to the sprightly, playful narrative of "Mary".
In the past, Emmy the Great's catchy Bohemian vignettes of love and loss have portrayed a woman searching, but on April / 月音 there's a sense she may have found where she's going. Happily her reflective songwriting remains as vital as ever.
Below: Watch the video for "Chang-E" by Emmy the Great
Confirms her as an artist whose work demands attention
rating
Share this article