Maleficent |

reviews, news & interviews
Maleficent
Maleficent
British pixies steal the show in largely leaden blockbuster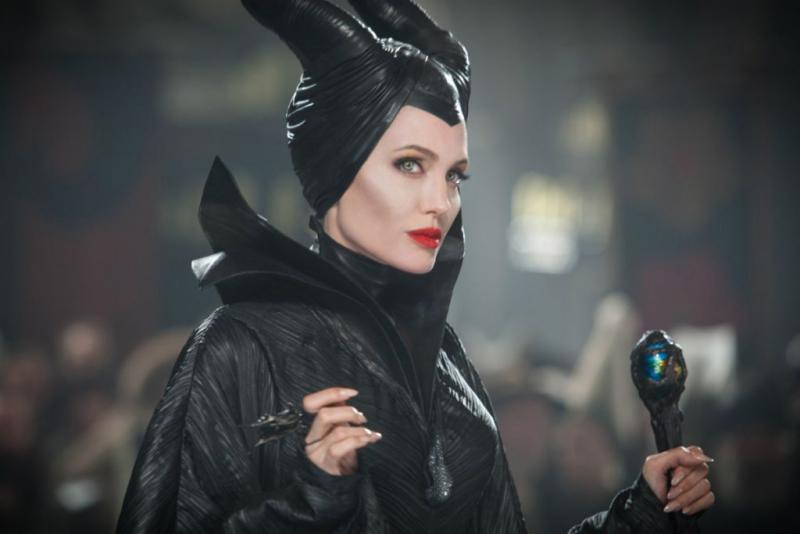 Misunderstood: Angelina Jolie is Maleficent
For the latest in a seemingly endless line of misunderstood cultural icons, meet Maleficent, the preternaturally smooth-cheeked anti-hero (or maybe not ) of the new celluloid blockbuster of the same name.
As played by Angelina Jolie like some sort of Lara Croft-style visitor to the Disney live action landscape, this creature with the clipped wings isn't so much evil as she is ripe for revision in the public imagination - much as the wicked witch, Elphaba, in the book and stage musical of Wicked was before her.
Maleficent may sport black headgear and let rip with curses but beneath the feisty public persona beats a bruised if real heart and much the same message of female empowerment that sent last year's Disney entry, Frozen, into the stratosphere. Not that our current figure's fearsomeness need be accepted at face value. After all, how seriously can one take this of all actresses, with her capacious (and by now world-renowned) brood, when she at one point snarls, "I don't like children", an in-joke of sorts given that her own five-year-old daughter, Vivienne Jolie-Pitt, shares the screen with mum as one of the movie's various Auroras.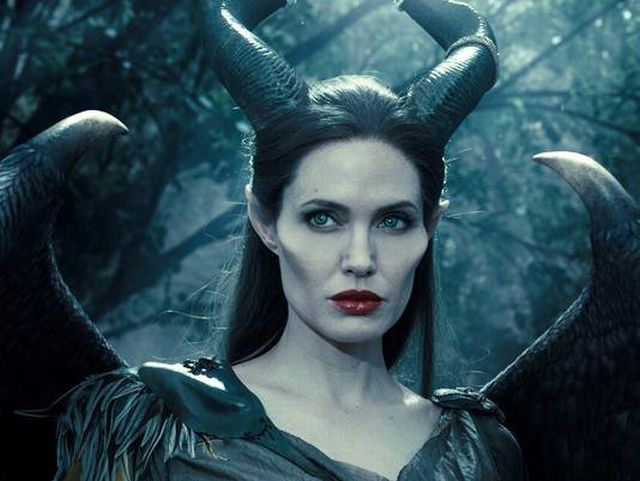 Maleficent the film is one of those studies in girl power on which the Disney franchise thrives, packed with enough set pieces and combat to keep battle-happy boys in the audience content as well. Adults may have a trickier time navigating the 95 minutes without checking their watches or waiting for a (non-existent) song to leaven the tedium that sets in. Not for the first time, one gets the impression early on that all due care and attention have gone to the visuals and less so to the writing, which would explain why Linda Woolverton's script seems so piecemeal and why the director Robert Stromberg can't make an arresting whole out of some intermittently arresting parts.
The plot hinges on Maleficent's romantic betrayal at the hands of the venomous king, Stefan (Sharlto Copley), whose earlier signs of sweetness - when his iron ring burns her young and smitten hand, he casts it away so that the fresh-faced lovers can touch - give way to paranoia and spite and result in Maleficent casting a curse on his daughter, Aurora, and, well, you probably know the rest. The point here is to amplify the Sleeping Beauty legend from a less commonly considered vantage point, in precisely the same way that Wicked recasts our perceptions of the green-skinned villainness and finds a troubled soul bursting to break through the make-up.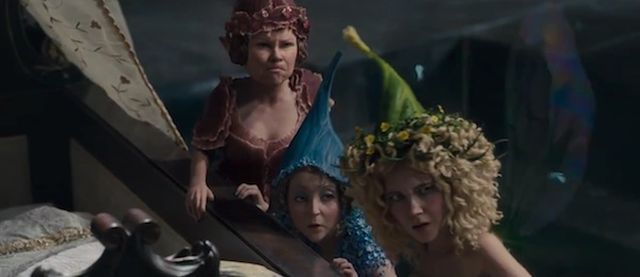 The make-up here extends to Jolie looking a shade or two too gaunt, if you ask me, her eyes flashing as she struggles to survive without the wings that Stefan has cruelly stolen from her. (The lipstick, it must be said, is pretty fab: stand by for Maleficent-themed nights coming to a friendly dive near you.) And as is often the case in such instances, the object of all the fuss - the apple-cheeked Aurora - seems a comparative blank well before the soon-to-be-16-year-old famously pricks her finger, and there's not much Elle Fanning, who carries the bulk of the role, can do beyond smile and look demure and wait for Brenton Thwaites (the Australian actor who plays her prince) to kiss her.
In the end, the film is pretty much stolen outright by the three pixies, or good fairies, tasked with looking after Maleficent through her formative years while the poor child's dad rants and rages elsewhere. As played by Juno Temple, Imelda Staunton, and Lesley Manville, the trio (pictured above) first appear in diminutive form - they would appear to have been carried aloft via a set of eye-droppers - only to be transformed into something resembling actual size so they can raise a gently comic fuss over the fast-growing princess in their care. To find Staunton and Manville, in particular, larking about in this way is a particular hoot for those lucky enough to have caught their recent, decidedly intense turns on stage. In whatever realm they find themselves, long may these two ladies fly.
Overleaf: watch the trailer for Maleficent