Love Sarah review - missing key ingredients |

reviews, news & interviews
Love Sarah review - missing key ingredients
Love Sarah review - missing key ingredients
Cookery-themed comedy needs spicing up
Eclair as day: Celia Imrie in 'Love, Sarah'
The cakes look great, but it's back to the recipe books in almost every other way for Love Sarah, a subpar film from director Eliza Schroeder about the struggles of a west London patisserie in the age of Brexit.
The emergence of Schroeder's feature filmmaking debut just now may benefit from a citizenry eager to get back out to their local baker. Alas, all the best will in the world can't override the gathering irritation of a story that often feels like a peculiar amalgam of
Fleabag
and
Notting Hill,
albeit without the necessary eccentricity or charm of either.
It's giving nothing away to report that the Sarah of the title is an Ottolenghi-trained pastry chef who dies in a bike accident within minutes of the film having begun. The grievous event leaves family and friends, not to mention Sarah's onetime boyfriend (Rupert Penry-Jones, in cocksure form as a Michelin-starred cook), to pool resources so they can start selling golden coffee bean eclairs to an enraptured public, none of whom (staff included) ever seem to gain weight amidst all the calories on offer. They must do a lot of cycling.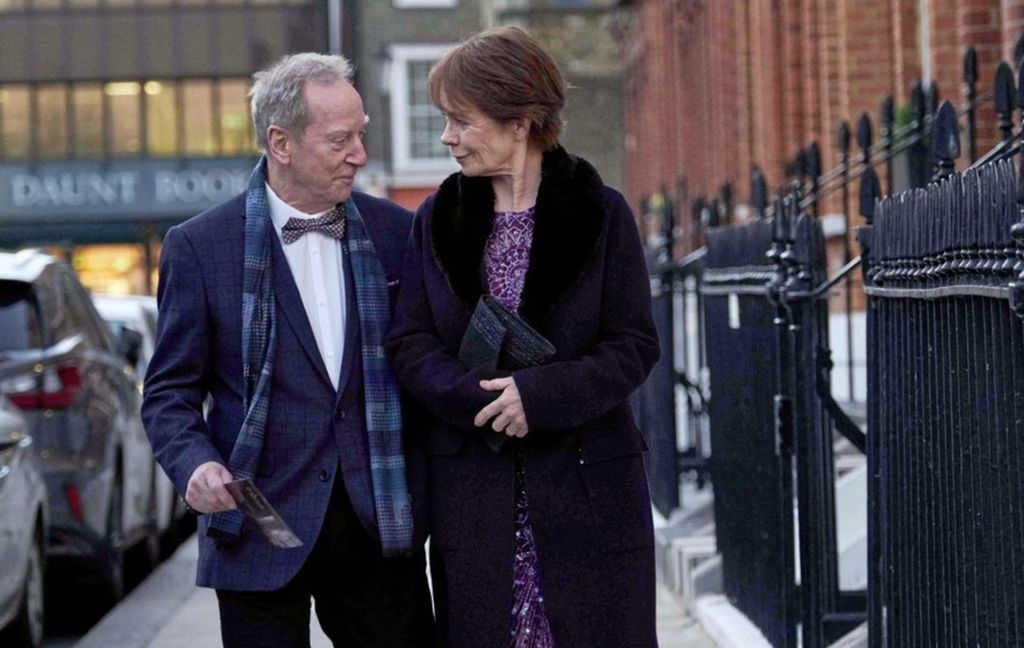 Sarah wasn't as supported as she might have been by her now-guilty mum, Mimi (Celia Imrie), who is soon offering a place to live to Sarah's daughter, Clarissa (Shannon Tarbet), a ballerina who on this evidence seems far too selfish and scatty to go into business of any kind. Before long, Clarissa has begun blasting loud music in a home that isn't her own and is seen taking her grandmother to trapeze class, as you do, Mimi having once been an aerialist herself. Mimi finds her own, none-too-plausible love interest in an inventor called Felix (Bill Paterson, with Imrie pictured above): a casting gambit that amplifies the Fleabag connection.
The bakery soon becomes a symbol of London at its most inclusive ("around the world in 80 bakes," is the agreed-upon motto), and a Latvian delivery guy is deemed crucial to the success of the burgeoning enterprise. But the essential cosiness of the movie feeds an insularity at odds with Jake Brunger's script, which is busy rattling off just how many Norwegians and Tanzanians there may be at present in the capital. Lo and behold, it isn't long before these ostensibly sweet-as-freshly-baked-pie characters are turning on foreigners as required by the vagaries of the story. At that point, one is ready to send the whole thing off to the celluloid equivalent of culinary college, though I wouldn't mind what Mimi calls "a mousse on a biscuit" if there are any going spare.