I'm Your Woman review - what's happening, indeed? |

reviews, news & interviews
I'm Your Woman review - what's happening, indeed?
I'm Your Woman review - what's happening, indeed?
Tepid thriller leaves spectators irksomely in the dark
Saturday, 12 December 2020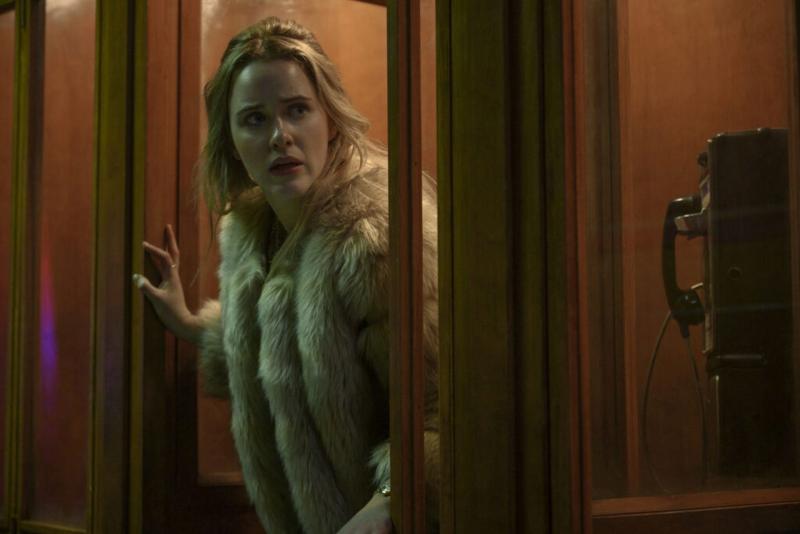 Hear me roar: Rachel Brosnahan in 'I'm Your Woman'
"What's happening?", or so Jean (Rachel Brosnahan) asks time and again in I'm Your Woman, voicing the very question posed by an audience. Bewilderment would seem to be a constant state of being in director and co-writer Julia Hart's film, which doesn't so much derive suspense from withholding information as revel in an opaque narrative that I, for one, tuned out of well before the close.
There's no denying Brosnahan's commitment to material that couldn't be further from her star-making work in TV's
The Marvelous Mrs Maisel,
but you can only tease a spectator along so far before one's patience goes snap.
I suspect Hart sees this as a tale of female empowerment, at least if the roaring presence of the wonderful Aretha Franklin on the soundtrack is any gauge. In fact, an all-too-leisurely film plays out like the Lenny Abrahamson film Room redux, with Brosnahan at times even resembling Oscar winner Brie Larson as she sequesters herself and her baby away. The astonishment, at least at the start, is that the childless, bored-seeming Jean even has a baby at all. But sure enough, barely has her character been introduced before husband Eddie (the charismatic Bill Heck) is plopping a newfound infant on her lap before Eddie then disappears, leaving all manner of troublesome questions in his wake.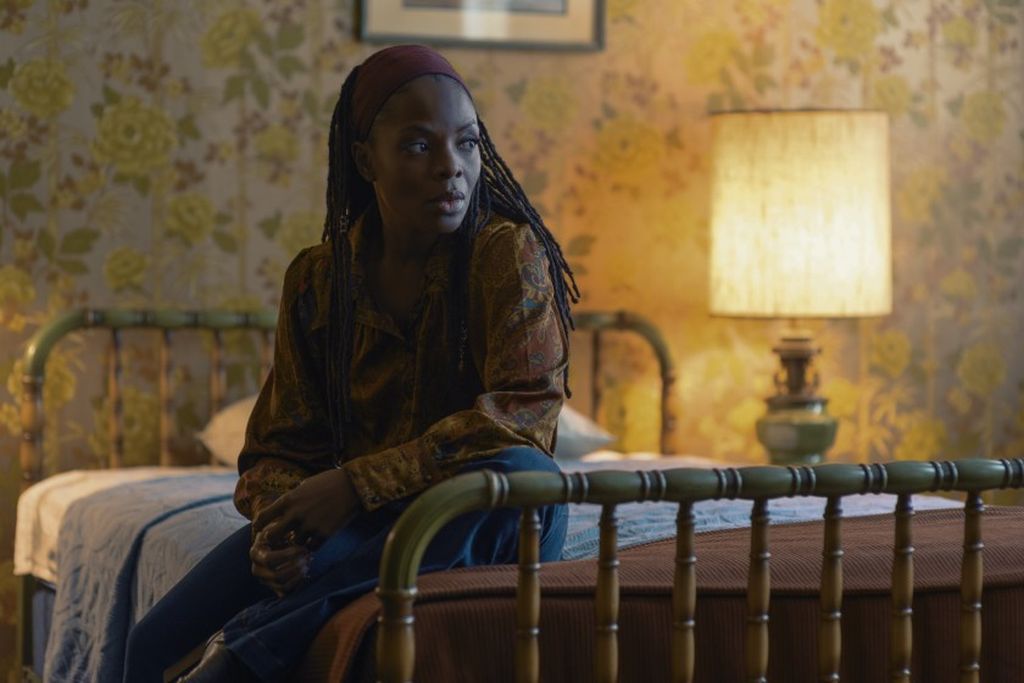 Who is this kid and where did little Harry come from? And why is she suddenly told to hotfoot it from her home by a stranger called Cal (British actor Arinzé Kene, sporting a faultless American accent), whose protective impulses are clear even if the exposition is not. "You can't just kill someone," Jean remarks as the shadiness of the now-absent Eddie begins to make itself fault. What ensues is a jigsaw puzzle that will make a feature of the baby's parentage, along the way folding into the mix such fine actors as Marsha Stephanie Blake (pictured above) and Frankie Faison, Blake having appeared off Broadway with Brosnahan in 2016 in a blistering production of Othello that starred David Oyelowo and Daniel Craig.
Hart's filmmaking style seems deliberately intended to deprive viewers of the conventional pleasures of pacing and momentum, until such time as an invisible switch is turned on and we get a meltdown sequence for Jean in a laundrette and a late-in-the-day car crash at around the same time as the newly confident Jean learns how to use a gun, It's disappointing that the immediately empathic presence of Marceline Hugot as Evelyn, a kindly neighbour of Jean's, isn't allowed much screen time, and one misses the natural swagger provided early on by Heck well before Jean gets to her underfloor hiding place.
Brosnahan anchors the material well enough when not being asked to play perpetual fatigue, and you clock after a while what the film wants to say about the ever-elastic definition of family, whether in the 1970s, when I'm Your Woman is set, or now. The long-delayed ending settles for the preposterously sentimental, even as the movie as a whole rewrites a time-honored dictum whereby ignorance turns out to be tedium, not bliss.