Women Make Film: Part Two review - two steps forward, one step back |

reviews, news & interviews
Women Make Film: Part Two review - two steps forward, one step back
Women Make Film: Part Two review - two steps forward, one step back
Mark Cousins gives women the screen - but does he give them a voice?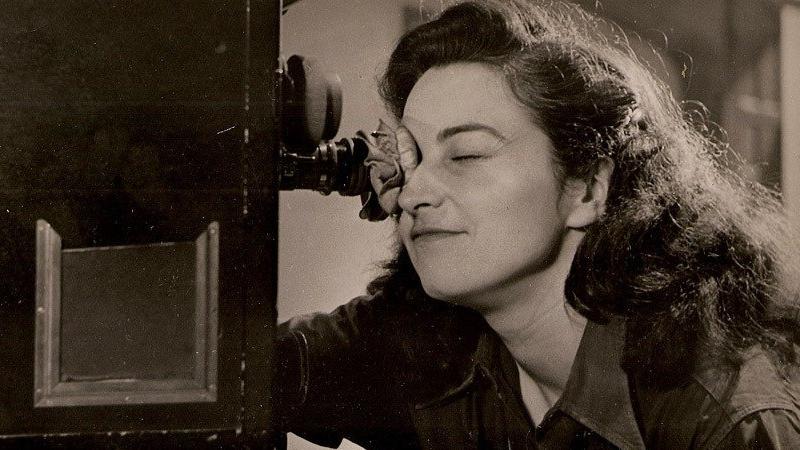 French filmmaker Jacqueline Audry, whose films 'Olivia' and 'Huis clos' are featured in 'Women Make Film'
The second half of Mark Cousins' documentary on films by women filmmakers starts with religion; it ends with song and dance. This is a second seven-hour journey through cinema.
It reconfirms
Women Make Film
as a remarkable feat of
excavation and curation
, as its twenty chapters showcase overlooked, excellent work by far-flung filmmakers. Hungarian filmmaker Ildikó Enyedi and Wang Ping, socialist China's first female director, are featured alongside film-school favourites like Denis and Akerman.
The actresses Thandie Newton (pictured below) and Debra Winger are lead narrators now. Their chapters – especially "Hell & Horror", "Tension", "Love" and "Death" – are among the documentary's most fascinating. They guide us through ways that women filmmakers have represented the most violent, vital and nuanced cinematic themes. At their best, these scenes sparkle and awe. Like previous chapters on bodies and sex, they also prompt reflection about the same themes in male-directed films.
Still, a 14-hour runtime is unforgiving, and shortcomings surface as we chug to the end. Sluggish sections make you feel the documentary's day-long length, and Cousins' chapters on religion, "the big reveal" and "inner lives" are less compelling than their subject matter suggests. Elsewhere, clips are connected by unnatural segues, awkward narration or overdrawn references, namechecking male artists from Ingres to David Lynch.
Reviewers have likened The Story of Film, Cousins' first mega-documentary, to a film-school education. Here, this is true in two senses. One positive (Women Make Film is dizzyingly informative) and one negative (it's also lecture-like, sometimes didactic). Often it feels like a video essay: through narration, Cousins tells us which shots are "gorgeous", which are symbolic, what to take away from each scene. This is not inherently bad. Cousins (pictured below) is an erudite critic. But on the subject of women filmmakers, it feels like two steps forward, one step back.
Women Make Film is a revision to the film canon. It's also 14 hours of a male critic telling us what over a hundred years of women's art actually means. Cousins' narrators are eminent women, sure, but they're reading his script written in his voice. It gets grating. Like the first 20, the last 20 chapters rarely mention gender or the sociopolitical reasons behind women's films being overlooked. This approach was Cousins' choice, and it's a legitimate choice. But there's something lost in a documentary that claims to be about women's filmmaking, yet is so devoid of women's perspectives.
Women Make Film is billed as a road movie, but really it's a roadmap to the films within it: it's not an end in itself. The BFI are releasing the documentary in installments and, meanwhile, releasing dozens of the featured movies in a BFI Player collection. Do you have 14 hours to spare? Cousins has given us a fantastic watchlist. Start with one of the films first.
A 14-hour runtime is unforgiving, and shortcomings surface as we chug to the end
rating
Share this article