DVD/Blu-ray: Property Is No Longer a Theft |

reviews, news & interviews
DVD/Blu-ray: Property Is No Longer a Theft
DVD/Blu-ray: Property Is No Longer a Theft
Elio Petri's grotesque thriller dissects Seventies Italy's rotten heart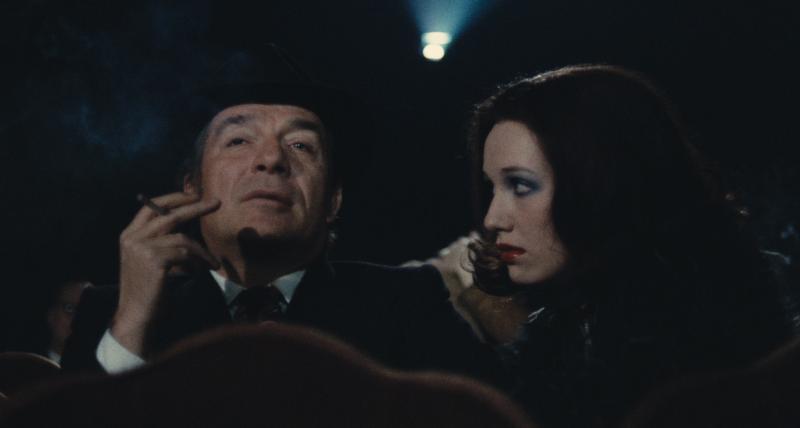 The Butcher (Ugo Tognazzi) and his mistress Anita (Daria Nicolodi) go to the pictures
This is the Italian cinema Berlusconi suppressed. Elio Petri directed broadsides between the crossfire of the Sixties and Seventies' Years of Lead, as fascists, communists and ill-defined fifth columns brought ideological violence to rock gigs and terrorist murder to, most notoriously, Bologna train station. Petri was the pulp politician among the era's film Maestros. His early Seventies work was a committed enquiry into his country's corrupt, Janus-faced soul.
Investigation of a Citizen Above Suspicion (1970) won the Foreign Language Oscar, and by this 1973 release, capitalism's iniquity was in Petri's sights. Total (Flavio Bucci), pictured below, a bank accountant itchily allergic to money, is his awkward young anti-hero. He's repulsed by the Butcher (Ugo Tognazzi), his smoothly prosperous, well-groomed opposite, who's corruptly complicit in a chaotic bank robbery. Total makes it his mission to undermine this man's identity, possession by stolen possession, from his butcher's work-knife, to his hat, to his mistress (played by Daria Nicolodi, future star and lover of gialli horror master Dario Argento, and mother of Asia Argento). Police and thieves take their turns in this cat-and-mouse duel between an angry little man and a spooked big shot.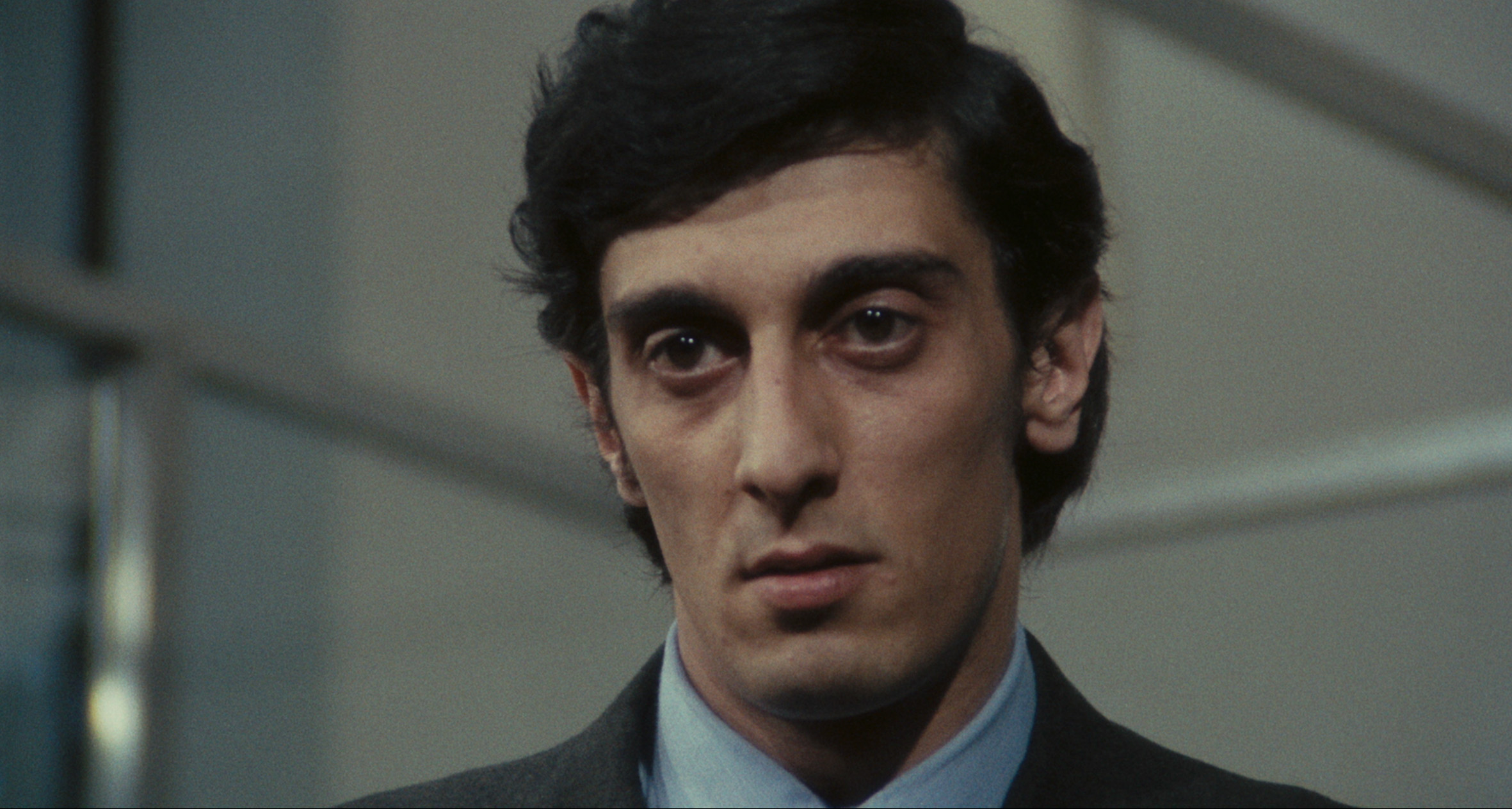 Freaky sound design, a jumpy Morricone score and Total's Brechtian asides, inviting his cinema audience's complicity in a frustration that's ready to blow, confirm the film's period. "Now we've even got philosopher cops," the Butcher growls of the Inspector on his case, as if critiquing a script where everyone has an ideology. Amongst a vividly memorable cast, even the handsome Tognazzi seems like a sweaty grotesque (an aspect of the Commedia all'italiana style in which he was a star).
Extras with the digitally restored print in this dual-format release include new interviews with Bucci, make-up artist Pierantonio Mecacci and the great producer Claudio Mancini. The latter fondly recalls Petri, the former Communist Party member whose property portfolio exactly mirrored the Butcher's. "There were always discussions," Mancini says of those heady times, including a mass punch-up with striking workers on another film's set. More basically, this one was an Italian hit because it was "dirty": in Nicolodi's nude scenes, she was "the first woman to be on top".