DVD/Blu-ray: Let the Sunshine In |

reviews, news & interviews
DVD/Blu-ray: Let the Sunshine In
DVD/Blu-ray: Let the Sunshine In
Slim pickings in Paris: Claire Denis directs Juliette Binoche in a quest for the right man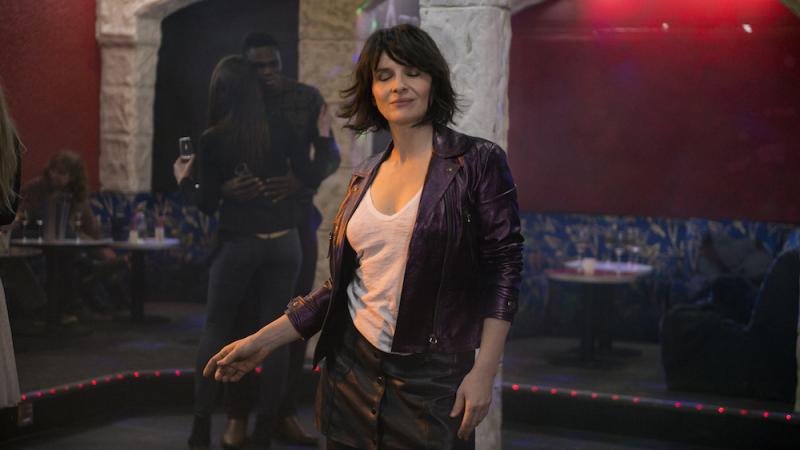 Juliette Binoche: at last my love has come along... or not
Un beau soleil intérieur, the film's French title, is part of a piece of advice given by a clairvoyant (Gérard Depardieu, in a surprise 15-minute cameo at the end of the movie). Try to find the beautiful sun within, he tells Isabelle (a glowing Juliette Binoche) and be "open" (he uses the English word). His huge, dented face seems to take up most of the screen.
Isabelle, a lonely, recently divorced artist, who wants him to tell her which of her potential lovers is the best bet, laps his words up tearfully. Any port in a storm.
Whether you enjoy this film by revered director Claire Denis (Beau Travail, White Material; High Life, her first English-language movie, co-starring Binoche and Robert Pattinson, comes out later this year) depends on your tolerance for middle-aged Parisian bobos (bohemian-bourgeois) who flit from gallery to restaurant to loft, having hesitant, repetitive conversations that go nowhere. "What do you want me to say?" "I don't know," is a typical example. "It feels so good to stop all this talking," says Isabelle as she falls into bed with an actor (Nicolas Duvauchelle). You have to agree.
It's not quite a comedy, not quite a parody; perhaps it's a meta romcom. The performances are impressive and there is, no doubt, immense skill in Denis's elliptical, naturalistic, fragmentary direction. This non-linear approach must owe something to co-scriptwriter and collaborator Christine Angot, whose incantatory repetition in her plays and novels is her trademark style. But it's just that – like life, perhaps – this plotlessness doesn't result in anything very satisfying. Isabelle, volatile and seductive in stiletto-heeled thigh-high boots, goes from one unsuitable man to the next, swayed by the breeze, and we get to know none of them. As for her ten-year-old daughter, waiting in the car for her dad to finish arguing with Isabelle over his right to keep the keys to their apartment, we see her for about ten seconds.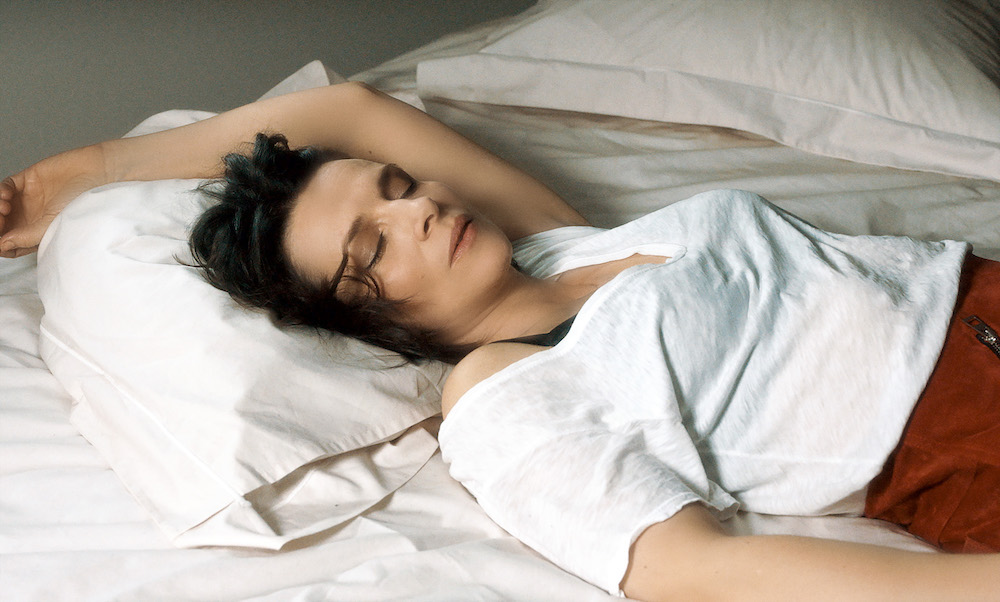 A Weinstein-esque banker (Xavier Beauvois) who asks for gluten-free olives and treats a waiter with brutal condescension – he's married and a bastard, of course, but that's initially a turn-on for Isabelle – is the most fleshed-out of them all. Otherwise they come and go like moths. There's a man in the fishmonger's who wants to take her to his house in the Lot, but he's too much of an obvious loser to get a look-in. Then there's Sylvain (Paul Blain) who dances with her in a bar to Etta James's At Last (the singer, with her wild need for love, was the film's guiding light, says Denis). He seems a likely prospect but oh no, it turns out he's too working-class – from the wrong milieu, warns a jealous gallerist friend (Bruno Podalydès). He'll never give you what you need. She listens and nips the romance in the bud. Can't the woman have the courage of her convictions?
Apparently not when it comes to love. It's a relief when she lets fly at her insufferable bobo friends on a trip to an arts festival in the countryside. They're analysing their responses to the landscape – "Would a 17th century peasant be as attuned to this beauty as we are?" – and boasting about their sailing holidays and country houses. She can stand it no longer and launches into a passionate, sarcastic outburst. "All of it's yours, all of it, the birds, the mountains, the landscapes, the libraries! Don't worry, we won't steal it!"
If there's one image that stays in the mind, it's of Isabelle placing an immense white canvas on the floor and painting black lines on it while her doorbell rings unanswered. Can work take her mind off her tortured vie amoureuse? Apparently not. Binoche's soleil intérieur can't give Let the Sunshine In the force it needs – the story of a woman in her fifties looking for a decent man deserves something less meta and more substantial – but she's certainly the most memorable part of this off-beat, frustrating film.
Watch the trailer for Let the Sunshine In
It's not quite a comedy, not quite a parody; perhaps it's a meta romcom
rating
Explore topics
Share this article