The Debt |

reviews, news & interviews
The Debt
The Debt
The things we do for kin and country
Thursday, 29 September 2011
Why so Mossad? Mission accomplished... maybe
John Madden's mainstream remake of Israeli thriller Ha-Hov – The Debt – features three Mossad operatives despatched to Sixties Berlin on an Eichmann-style mission to kidnap a former Nazi and escort him to Israel for trial.
In pursuit of Dieter Vogel, "the Surgeon of Birkenau", Rachel Singer (Jessica Chastain), Stephan Gold (Marton Csokas) and David Peretz (Sam Worthington) each carry the requisite array of general post-Holocaust baggage and individual character flaws, which, in the fullness of time, incline them predictably to a messy love triangle and an even messier operation. Of course, all does not go quite according to plan (in either regard), and in a momentary lapse of concentration – we're in about the 10th minute of the film now – the captive war criminal makes a desperate attempt at escape. Only after a harrowing fight for her life do Rachel and her colleagues return to Tel Aviv, as heroes.
The heroes of the oft-remembered mission are in no hurry to revisit the past
For almost the entire duration, The Debt is told along two timelines – in the flashbacks of the operation itself, and in the "present day" of 1997 – the parallel narratives held together by the neat device of a book, newly published, which celebrates the historic event. It soon becomes clear, though, that the heroes of the oft-remembered mission are in no hurry to revisit the past: Rachel (now Helen Mirren) is retired, David (Ciarán Hinds) has been off the radar for years, and Stephan (Tom Wilkinson) is a senior controller at Mossad. All of which might be fine, if the book were not written by one Sarah Gold, the daughter of Rachel and Stephan – whereby introducing, like a ticking bomb, a very personal stake in the veracity of events for Rachel and her family.
With five and a half leads none of the actors was going to have room for a tour de force (and how adventurous could the writers be with parts that get less than 20 per cent of the screen-time?), but the film does a solid job of sustaining our interest in the concurrently "live" narratives. Its basic strength comes from Madden and his team of writers (Matthew Vaughn, Jane Goldman and Peter Straughan) knowing which Israeli spy-thriller clichés they could dodge around, and which they couldn't.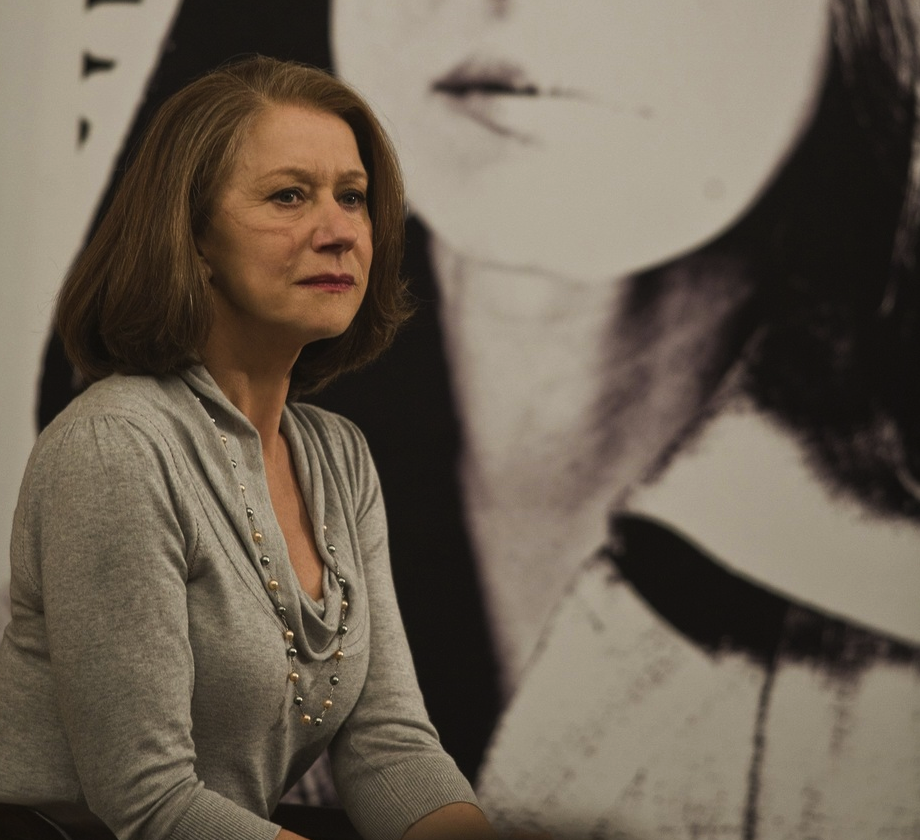 The action is bloody and without euphemism, as is Israel's wont in these matters; there is no Guardianista waffle about who the bad guys really are (I imagine Ha-Hov functioned likewise); and everything – in Israel, anyway – is suffused with that automatic nostalgic light that the Middle East always seems to put through the camera. The publication of Sarah's book constitutes a nod to the importance of modern Israeli history (if that's not a tautology) for the nation's evaluation of itself and its worth, but the matter is not milked. There are no impromptu foreign-policy debates. No one has a face-to-face with Golda Meir or Ben-Gurion. There are no hokey religious drop-ins. The Debt is a human drama, with the Holocaust as backdrop: it's not trying to interrogate history.
As much credit must be given to Jesper Christiansen's measured portrayal of Vogel. His is not an Inglourious Basterds cartoon Nazi, but one whom we are forced to admit might all too easily hide amongst us in plain sight – a horrifying thought not least when Rachel is submitting herself to his intrusive medical inspection. (Unfortunately, this unpleasant scene also demands that we ask how a practising gynaecologist couldn't spot, to put it indelicately, that the young woman and her fake "husband" had evidently not been "trying for a baby".)
Ciarán Hinds could bring gravitas to ordering a cheeseburger
What I felt the film suffered from were absences. Most of all Ciarán Hinds. That man could bring gravitas to ordering a cheeseburger, and it is a shame that his part is so small and formulaic. Itas also sort of Jew-ish, almost to the point of avoidance. There are some very grim home "truths" about Jews and Jewishness spoken by Vogel to his captors (they do not need to be true to have hit home, of course); but no one else even mentions the matter. The accents, too, are a little variable (Worthington occasionally drifts towards his native Australian), and I honestly did wonder, given that they spoke German when in Germany and Ukrainian in the Ukraine, why they didn't ever speak Hebrew in Israel.
In short, respectable thriller as it is, I'm not at all sure a remake was necessary. And call me a trouble-maker, but I'd be interested to see what changes were made from the original, in the name of international accessibility.
Watch the trailer for The Debt
The film's strength comes from knowing which Israeli spy-thriller clichés they could dodge around, and which they couldn't
rating
Explore topics
Share this article