Blu-ray: Scorsese Shorts |

reviews, news & interviews
Blu-ray: Scorsese Shorts
Blu-ray: Scorsese Shorts
A rewarding return to five early short films by an American master
In search of a personal cinema: Martin Scorsese
At this year's Oscars Bong Joon Ho brought the audience to its feet in honour of the director whose words had struck a chord with him as a film student. The comment, simple but difficult to adhere to in the cut-throat, risk-averse movie business, was that "the most personal is the most creative". The director, Martin Scorsese.
Of course, Scorsese's The Irishman was also in contention in the same ceremony, the film a powerful continuation of themes, collaborations and inimitable film language of a career spanning more than 50 years – and proof that the American is still following his own advice.
So this new release by the Criterion Collection of five early Scorsese shorts could not be better timed, illustrating as it does the genesis of that personal cinema – whether shorts made when he was a student at NYU in the Sixties, a fledgling filmmaker exploring film technique, or Seventies documentaries that reveal the symbiosis between fiction and non-fiction, cinema and reality so important to this particular director.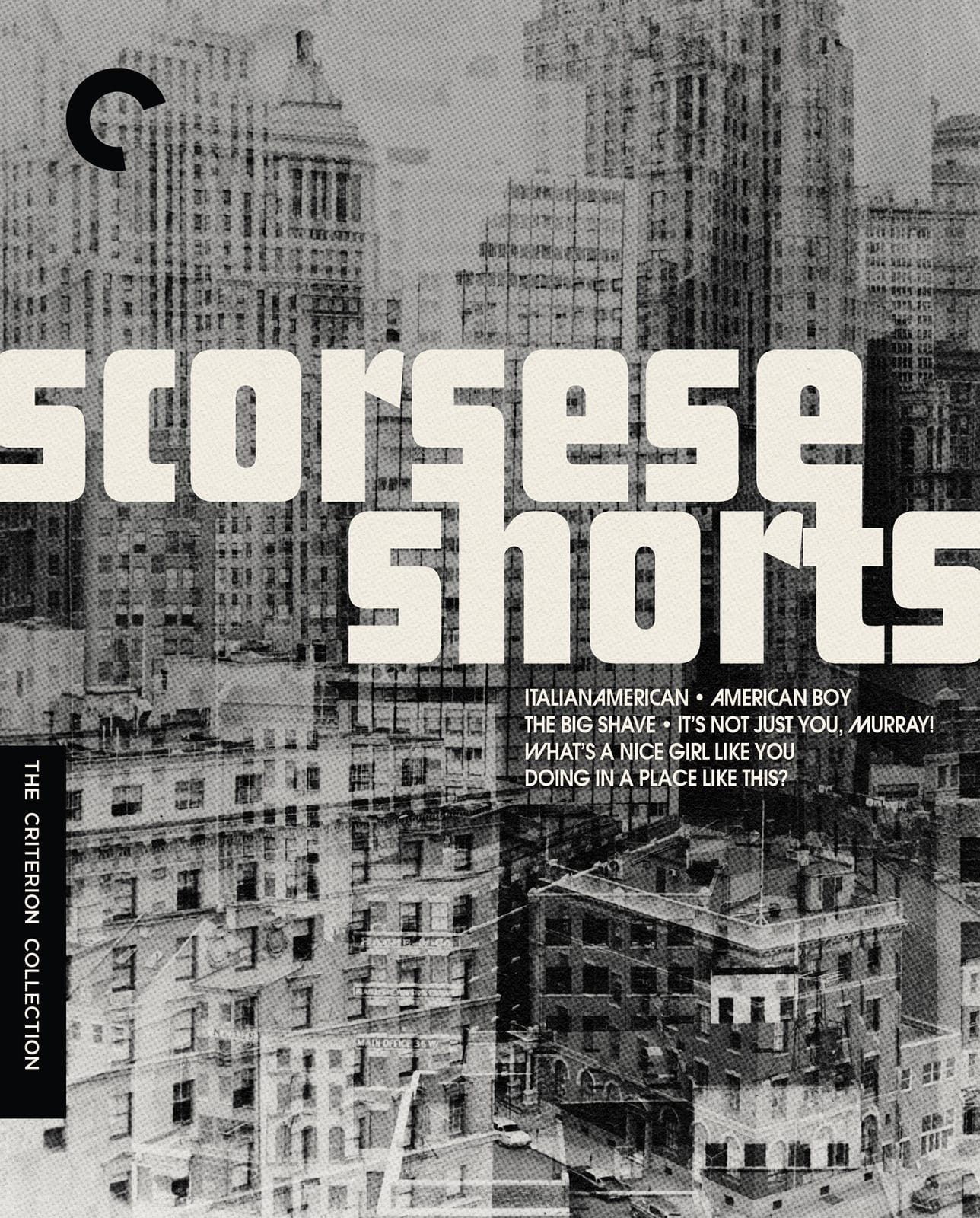 In an accompanying interview that Scorsese filmed in February this year, he suggests that his student shorts primarily illustrate "my enjoyment of the versatility of the medium itself".
What's a Nice Girl Like You Doing in a Place Like This? (1963) really does convey that exuberance, with its amusing and inventive concoction of live action, stills, animation and musical. Its young protagonist hangs a bland picture of a boat in his new apartment, and unexpectedly becomes so obsessed with it that he ceases to function – descending into a nightmare of anxiety until he meets a woman who breaks the picture's spell, only to start painting new ones herself.
While this feels like a zestful ditty, It's Not Just You, Murray! (1964) is more substantial. The eponymous hero/narrator relates his career as an entrepreneur – first bootlegger, then dodgy impresario; by his side, supposed best friend Joe has permanent eyes on Murray's wife. There are numerous nods to the Europeans enriching the young Scorsese's cinephile education – scenes with the stylish slapstick of Truffaut and Godard, or the flamboyance of Fellini, with a cheerily blatant riff on 8½. But at the same time, themes (friendship and betrayal, the insidious presence of criminality beneath the surface of everyday society) and stylistic tropes (highly effective use of still images, an eclectic soundtrack, the uproarious, single-shot, handheld brawl that casts ahead to Mean Streets) signpost the filmmaker around the corner.
There's also a lovely performance by Scorsese's mother, who as Murray's mum keeps popping up incongruously to feed him. Catherine Scorsese would appear in many of her son's films, but most notably alongside his father, Charles, in one of this collection's two documentaries, Italianamerican (1974, pictured below).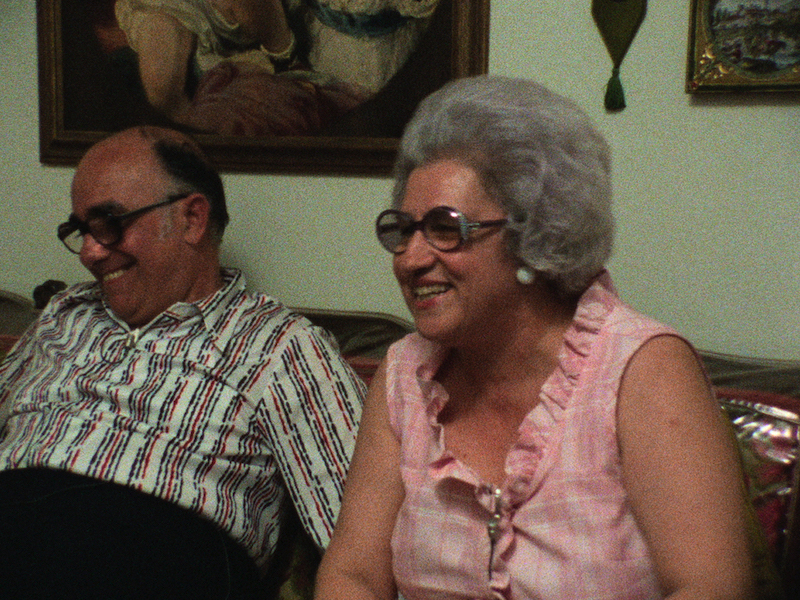 This is a cinéma vérité joy, as Scorsese interviews his parents in their home in Little Italy, about their families, their Sicilian roots and the evolution of the Italian American community in New York. It's organised around lunch and Catherine's demonstration of her recipe for spaghetti sauce. She is forthright, hilarious, a natural performer, Charles more coy. What they share is a gift for storytelling; and we get an inkling as to why storytelling – anecdote, hearsay, voiceover, reliable or otherwise – features so strongly within Scorsese's fiction.
The director regards Italianamerican as a companion piece to Mean Streets (1973), which was a much darker depiction of his neighbourhood. He pairs the second documentary here, American Boy (1978), a profile of his friend Steven Prince, with Taxi Driver (1976). The chief connection is Prince himself, who has the brief but potent cameo in the feature as Easy Andy, the gun salesman who furnishes Travis Bickle with his mini-arsenal.
In a living-room gathering in LA, Prince recounts his life as army brat, roadie and junkie, through a series of jaw-dropping anecdotes whose value is epitomised by the fact that Tarantino, no less, would borrow Prince's tale of administering adrenalin to the heart of an overdosed acquaintance for Pulp Fiction.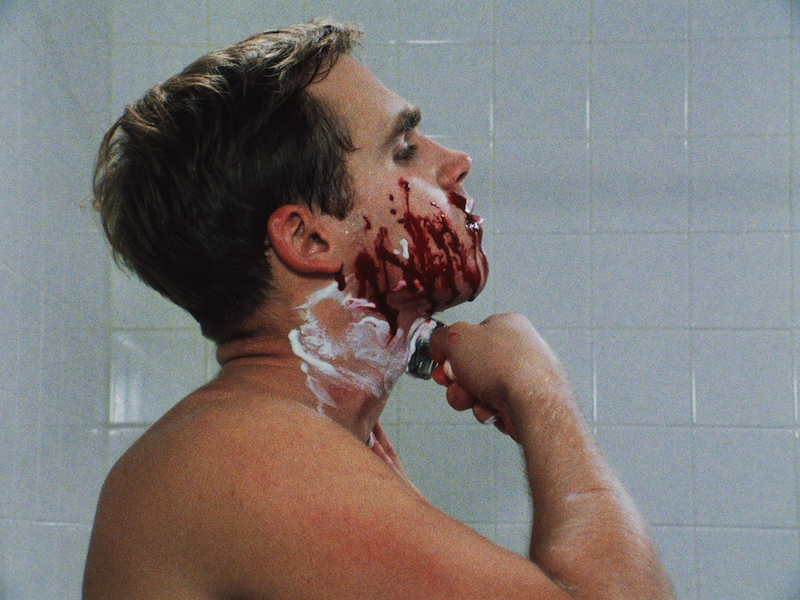 The Big Shave (1967, pictured above) is a rare example of Scorsese being overtly political – a short, sharp shock of a film that the director says was meant to reflect "a decade of national suicide", not least in Vietnam. It may feel the least like a Scorsese picture, yet the interest in ritual is very him, and the visceral imagery reminds one of the climatic bloodbath of Taxi Driver and the ring action in Raging Bull. Early responses taught him that "horror induces nervous laughter", a useful lesson in the years ahead.
This Blu-ray release features new 4K digital restorations of all five films. As well as the typically fabulous, hour-long interview with Scorsese, extras include an entertaining conversation between Josh and Benny Safdie (Good Time, Uncut Gems) and Ari Aster (Hereditary, Midsommar), their unbridled enthusiasm illustrating the degree to which Scorsese continues to inspire his fellow filmmakers.
There are numerous nods to the Europeans enriching the young Scorsese's cinephile education
rating
Share this article