Blu-ray: Saraband for Dead Lovers |

reviews, news & interviews
Blu-ray: Saraband for Dead Lovers
Blu-ray: Saraband for Dead Lovers
Gorgeous restoration can't rescue Ealing's tedious costume extravaganza
Overly chaste: Joan Greenwood and Stewart Granger in 'Saraband for Dead Lovers'
The 17th century romantic tragedy Saraband for Dead Lovers (1948), Ealing Studios' first Technicolor film, was conceived as a magnificent spectacle. The opulent costumes and Oscar-winning sets, shot in pleasingly muted tones and rendered almost 3D by Douglas Slocombe's deep-focus cinematography, make for a visual feast in StudioCanal's restoration.
Sadly, it's a banquet of stodge thanks to Basil Dearden's cumbrous direction and dire performances by Stewart Granger and Joan Greenwood.
Adapted by John Dighton and Alexander Mackendrick from the 1935 novel by the Sydney-born Liberal Party politician Helen Smith, the film strives to offer a true account of the clandestine liaison of Greenwood's Sophia Dorothea (1666-1726) – unloved wife of George Louis, Elector of Hanover (later George I of Britain) – and Granger's Count Philip Christoph von Königsmarck (1665-1694), a mercenary of Swedish descent who'd fought for George Louis's father against the Turks in the Morean War.
The first half-hour makes a decent fist of showing how politics can crush a state pawn like Sophia Dorothea, as they would crush the 19th-century Hapsburg empress Elisabeth, the subject of Marie Kreutzer's recent Corsage.
At 16, Sophia Dorothea is forced to marry George Louis (Peter Bull) by his dynasty-manipulating mother, the Electress Sophia (Françoise Rosay). A shot of the mortified girl waiting in the marital bed for the approach of the wigless, porcine groom is shorthand for rape.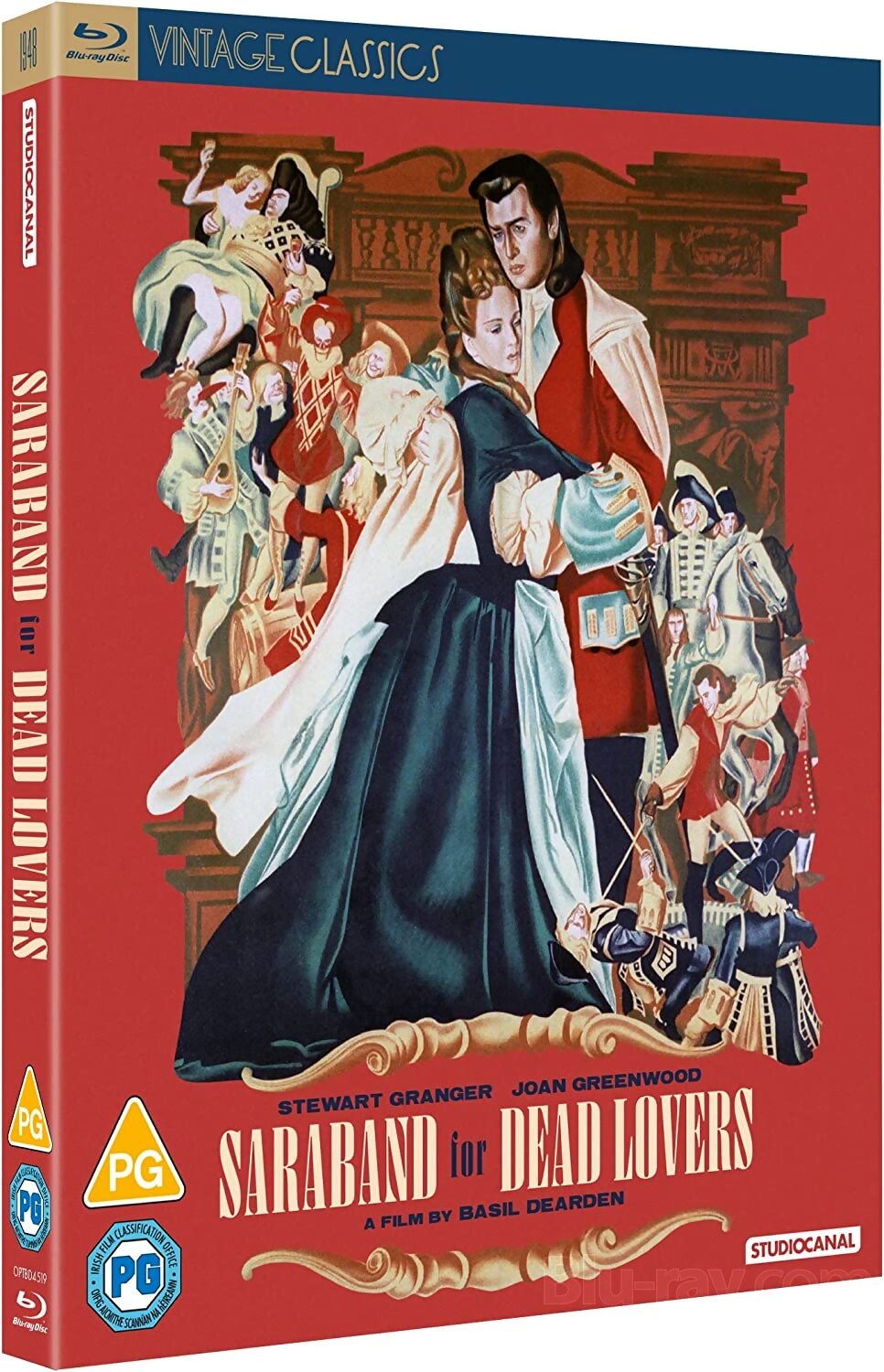 The picture's problems begin with its central romance. The script reportedly having been rewritten to appease the American censors, Sophia Dorothea and Philip's adultery is depicted as chaste, beyond a few stolen kisses. Though it's inferred he's a ladykiller, he woos her with the kind of solicitude Granger conveyed insincerely. Greenwood accordingly subdued her refined minxishness to play Sophia Dorothea as virginal.
In contrast, Countess Clara von Platen, the aging lover and court intriguer Philip dumps for Sophia Dorothea, was feelingly portrayed by Flora Robson. With typical gallantry, Granger said he'd wanted Marlene Dietrich not Robson to play Clara – "Flora was a great actress, but she'd never been beautiful" – so it's ironic that Robson made Clara the sexiest, slyest, and most sympathetic character in the film. Bull is droll as the odious George Louis (who in real life divorced Sophia Dorothea and punished her with a 30-year house arrest, during which she was prevented from seeing their son, the future George II, and daughter).
Saraband for Dead Lovers isn't without qualities – a flowing bacchanalian masque allows Miles Malleson to enjoy himself as the Lord of Misrule. But a stuttering central passage joined by staccato cuts (which mirror Greenwood's stop-start acting) suggests Dearden lost control of the story during principal photography. For rhythm, poetry, passion, and devilry, British cinemagoers of 1948 at least had The Red Shoes, which had been released a month earlier.
Extras on the Saraband Blu-ray include a discussion between critic Phuong Le and cultural historian Matthew Sweet, an interview with scholar Josephine Botting, and a piece on the restoration.
Philip woos Sophia with the kind of solicitude Stewart Granger conveyed insincerely
rating
Explore topics
Share this article