3 Days to Kill |

reviews, news & interviews
3 Days to Kill
3 Days to Kill
What on earth is Kevin Costner doing in this?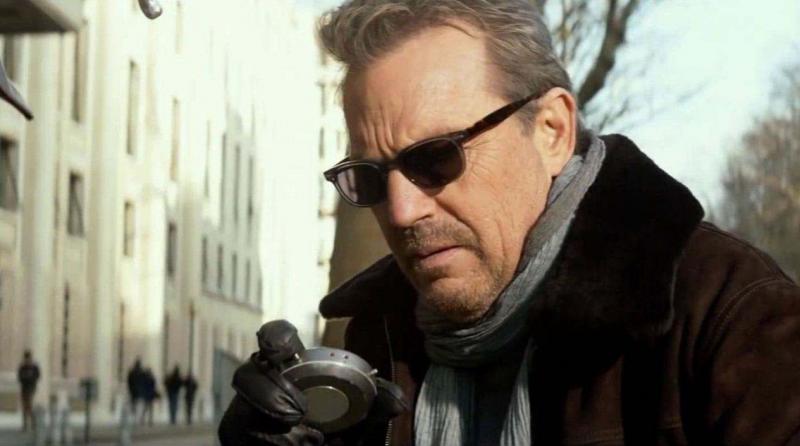 Kevin Costner as CIA veteran Ethan Renner, about to blow something up
Alarm bells jangle when the first thing you see on the screen is a caption saying "CIA Headquarters, Langley, Virginia". It's the sum of all cliches, and therefore the perfect way to tee off this incoherent pseudo-thriller from director McG which can't decide whether it wants to laugh or cry. The viewer may not share its indecision.
In a nutshell: veteran CIA hitman Ethan Renner (Kevin Costner) vows to give up his old job of committing international mass murder and try to re-establish relationships with his estranged wife and teenage daughter. However, before he can achieve this, his new CIA handler, the vampish and enigmatic Vivi (Amber Heard, taking aim below right), twists his arm and gets him to undertake one final mission...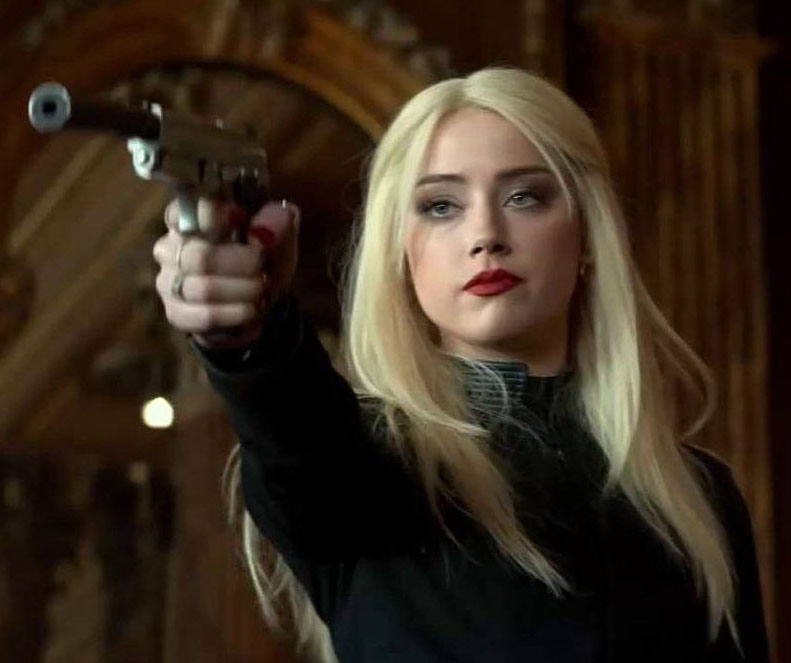 You'd never guess this was a story dreamed up and co-written by Luc Besson, unless you'd seen his Taken, Nikita and Leon movies, echoes of which pop up all over the place. In between, it's as if 3 Days to Kill is the product of an accident with an exploding genre-blender, which has splattered the walls with a sticky mess of feeble comedy, slapstick, hi-tech action and tepid romance.
The nearest thing to a coherent thread is Costner's lead performance. The extra-extended opening sequence is a riot of explosions, gunfire and tumbling bodies, and sets up the bearded, battered Costner as a grizzled old dog who can massacre a room-full of baddies as nonchalantly as buying a newspaper.
However, it turns out that Kev's wheezy cough is not in fact a thespian tic like a Larry Olivier stage limp, but a symptom of a rare brain cancer which has affected his lungs. Huh? Anyway, he's too sick to be an "operative" any more, so that's why he decides to go to Paris to catch up on the ex-missus (Connie Nielsen) and daughter Zooey (Hailee Steinfeld, who was great in True Grit but is insufferably whiny and stupid here).
Up pops Vivi, a kind of Bond Girl with enhanced executive privileges, who insists that Ethan is the only guy who can help her track down the man they call The Wolf, and his sidekick, the man they call The Albino (they've been selling dirty bombs to the Syrians or something). As an added incentive, Vivi just happens to have an untried serum that cures rare brain cancers.
There have been some cracking Hollywood thrillers set in Paris - Ronin, Charade - but this isn't one of them. Kev is soon trapped on a preposterous treadmill of shoot-outs and whizzy car chases, interrupted by episodes of bathos and low farce as he tries to reconcile violent death with heartwarming family values. Every time he's about to shoot or punch someone, his phone rings and he has to talk to his daughter (Costner and Steinfeld, above). He gets to be nice to an extended family of African immigrants who are squatting in his Paris apartment. Although dirt-poor they are kindly, beatific and wise, and treat Kevin as a God-like being.
There's a frightful scene where Kevin is about to terrorise The Wolf's Italian accountant, but instead gets him to tell his daughter over the phone how to make the perfect tomato sauce. And an even worse one where Zooey, having realised that he's not the callous absentee parent she thought he was, dances with dad to the strains of Bread's schlockular "Make It With You". If you go to this movie, which I wouldn't recommend, try not to vomit over your shoes.