10 Questions for Filmmaker Damián Szifron |

reviews, news & interviews
10 Questions for Filmmaker Damián Szifron
10 Questions for Filmmaker Damián Szifron
'Wild Tales' director reflects on his portmanteau film about 'the pleasure of losing control'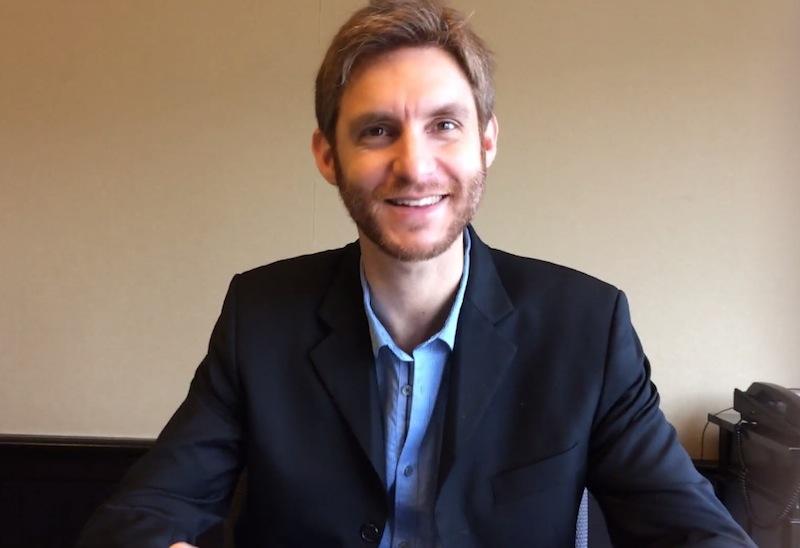 Damián Szifron: 'a genial interviewee, with an openness and left-field sense of humour that are evident in his film'
Nominated for Best Foreign Language film at this year's Oscars, Wild Tales is that rarity, a portmanteau film; even rarer, it's a good one. Though unconnected by plot or character, the six darkly comic stories are bonded by themes of revenge and fighting back – against cheating lovers, bad drivers, rank bureaucracy, the crook who ruined your life. It's about people who cross a line most of us only fantasise about.
Nominated for Best Foreign Language film at this year's Oscars, Wild Tales is that rarity, a portmanteau film; even rarer, it's a good one. Though unconnected by plot or character, the six darkly comic stories are bonded by themes of revenge and fighting back – against cheating lovers, bad drivers, rank bureaucracy, the crook who ruined your life. It's about people who cross a line most of us only fantasise about.
A big hit on the festival circuit prior to its Oscar nomination, the film has launched its 39-year-old writer/director into the spotlight. Not that Argentina's Damián Szifron has been dragging his feet.
In his twenties Szifron created the TV series The Pretenders, about a team of con artists who hire themselves out to people in a fix. He then directed two well-received films, the black comedy The Bottom of the Sea and the buddy cop movie On Probation, before another spell working in television.
He was born in a province of Buenos Aires, and studied film at the city's legendary Fundación Universidad del Cine (best-known by its cheerfully rude acronym, the FUC), which is closely associated with the renaissance of Argentine cinema in the late Nineties and early 2000s, and whose students have included Pablo Trapero and Lisandro Alonso. But as well as brilliant art house films, Argentina has a tradition of well-crafted and popular mainstream movies, within which Wild Tales sits more comfortably.
I met Szifron when Wild Tales screened at last year's London Film Festival. He was an incredibly genial interviewee, with an openness and left-field sense of humour that are evident in his film. Anyone who sees it will observe that Szifrón's reading of Cinderella is somewhat perverse.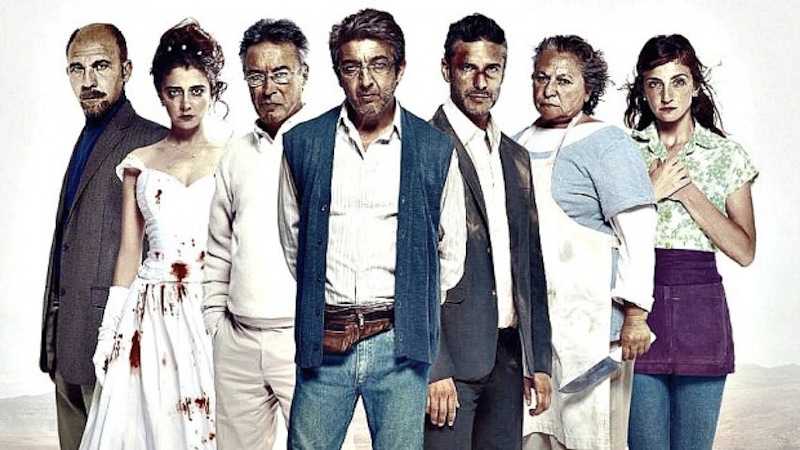 DEMETRIOS MATHEOU: I should ask you first: have you had a moment when you've allowed yourself to lose control?
DAMIAN SZIFRON: I'm a pacifist, out of fear probably. But I did have a fist fight once, in a bar with two men – the waiter and the cook. I was there with my girlfriend. We ordered food, but had only been eating for 15 minutes when they said, 'We have to close' and tried to kick us out. I started arguing with the waitress. Finally I said, "I'm going, but we've already paid for the wine and we want to finish it", and began to walk out with the glasses. Then the waiter and the cook came from the kitchen and began to escort us. Suddenly I saw one of these guys grab my girlfriend, he was very aggressive. And I just lost control.
They beat me a lot, but I didn't feel anything. I felt like Keanu Reeves in The Matrix, watching the whole thing in slow motion. That night as I went to sleep I felt good, because that moment ended a number of other moments of repression and fear. But I won't do it again. I'm brave, but I'm weak. I never get out of the car.
Was this incident the inspiration for the film?
No, that was a long time ago. In fact, I don't think I ever "had the idea" for making this film. I was working on other scripts, including a romantic comedy, a western, and a science fiction trilogy. The trilogy went on for years – I was lost in my own labyrinth, it kept growing and growing. Then these ideas for short stories began to appear and I felt attracted to them. They were powerful stories that made me feel freer as a writer, because I could finish one story in two nights. But I didn't know they were part of a larger universe, until I had four or five and then noticed that they were linked thematically. There was something I was expressing through these stories. So by the time I discovered I had a film in my hands, it was already written.
The stories seem to have arisen spontaneously. So why do you think there was this similarity between them?
The science fiction script analyses our society in a very expansive way and tries to go to the roots of capitalism and the ways to change that. During the process of writing it I started to feel more free about myself, I started psychoanalysis, I spent a lot of nights under the stars, I became like a Biblical character wandering around. Freedom became a very essential issue for me, freedom in all kinds of forms. I noticed a huge number of things – people and structures – that don't want you to be free. And that made me mad. With these short films I could express what a lot of people are angry about, but can't express themselves because they have to live and work and make a living. Well, I make a living from expressing these things.
Most are connected by some kind of revenge. Do you feel that many people go through life wanting to fight back in some way?
I think that the theme that goes through all of these stories, more than revenge, is the pleasure of losing control, the pleasure of reacting. The opening one on the plane is a revenge fantasy, and it's an old idea I had, and I would say that it belongs on another stage, in a way. But the others are not premeditated scenes of revenge, they're about people exploding, reacting, and defending themselves, and feeling good about it – even if the stories don't always end well.
I use the example of killing animals. I wouldn't like to kill animals. I don't even like fishing. But when there's a mosquito that's bothering me I truly enjoy squashing it against the wall. So I would say that when people bother you, it feels good to react, to defend yourself.
Do you think that's why audiences have responded so enthusiastically, because you're showing them something, a kind of reaction, that they know they'd like to make?
I'm sure, yes. I think audiences recognise the characters, even when the characters go to extremes that nobody wants to go to in real life. They want to see somebody do that. I think movies are a great place to exorcise these kinds of feelings, without the consequences, without the harm you could cause to others or to yourself. A movie theatre can be a very cathartic place.
The portmanteau film has a pretty poor track record. Was that fact ever at the back of your mind, did it scare you?
No. I like anthology books and when you have the same writer putting stories together they all make sense. And I think you have a few good examples of portmanteau films – the Dino Risi films of the Sixties, and Amazing Stories, then Pulp Fiction, which was essentially made up of different stories, and was very coherent and cohesive. I did consider connecting stories in the way that Tarantino does, with a character who moves between scenarios. But finally I thought it was more original to let the thing breathe as it is, rather than invent something just because of the fear of what people would say. And the title is all that I needed, I think. Wild Tales. That's it.
You studied at the FUC in Buenos Aires, which is strongly associated with New Argentine Cinema. How do you see yourself in relation to those directors?
I would say that the directors associated with that movement are very different – Alonso and Trapero make extremely different films, for example. They were never a movement in the way that Dogme was a movement in Denmark, but were originally united by the fact that they shot for very little money and were all well-received at international film festivals.
I like some of their films very much, though I don't feel very close to them in terms of story-telling, or themes or ways of approaching themes. When people ask me about Argentine film directors, I always name Adolfo Aristarain, from the Seventies and Eighties, who made thrillers mixing political reality with genre, more an American kind of storytelling I'd say. Also I like Fabián Bielinsky's Nine Queens. But I have to say that I'm not that influenced by Argentine filmmakers.
Would you regard yourself as a genre filmmaker?
Absolutely, though I don't think I've ever made a film that's pure genre. I see that I take images from real life then mix them with the genre elements I love, so that the result is something else.
In Wild Tales I think you can notice the presence of westerns in the road rage episode. And with the wedding episode I shot the waltz as an interrogation – the bride (Erica Rivas, pictured right) wants to know the truth, and the groom wants to hide it, so there's that tension. And in the scene on the rooftop I thought of Disney films – she's Cinderella, who's not allowed to go to the party, and the guy from the kitchen is the little mouse.
So I think about genre, but I don't know if the result is a genre film. And films that I truly love, like The Godfather, The French Connection, are more than genre films.
The Almodovar brothers produced The Headless Woman for your fellow Argentine Lucrecia Martel, and now Wild Tales. How did that come about?
Pedro and Agustin saw a previous film of mine, On Probation, a buddy cop movie in the way of Midnight Run, which I really like. They saw it in Spain and called me and told me they loved it. Then Agustin came to Argentina and we went for dinner. He asked if I had a new script and said they would love to be involved as producers. Well, there's only one answer to that! As soon as I decided on this project I sent it to them and they encouraged me from the very beginning to make it. They never had this fear of portmanteau. They read the script and trusted it.
What's next? Your sci-fi trilogy perhaps?
Maybe, I don't know yet. I've received a lot of calls from US producers and studios, but I don't want to make the science fiction in English. Although there are some English parts, when some strange things happen in Buenos Aires – the bad guys are from the US.