Carancho |

reviews, news & interviews
Carancho
Carancho
Ambulance-chasing is given a noirish spin on the dark streets of Buenos Aires
Wednesday, 29 February 2012
Vulture culture: Ricardo Darín and Martina Gusman in 'Carancho'
In the UK we call them ambulance-chasers, those personal injury lawyers who prey on the victims of accidents, encouraging them to seek compensation, in return for a tidy fee. The Argentines, as the title of Pablo Trapero's new film suggests, have their own word for this mucky breed – vultures.
Deeply flawed Buenos Aires lawyer Héctor Sosa (Ricardo Darín, pictured below) even looks a little vulture-like, with his hooked nose and hungry, ravaged features. Darín, Argentina's greatest actor, has the perfect face for seedy no-hoper:; when he played a grifter in the seminal Nine Queens, he resembled a weasel. With a face like his, we'll believe anything the actor wants, no questions asked.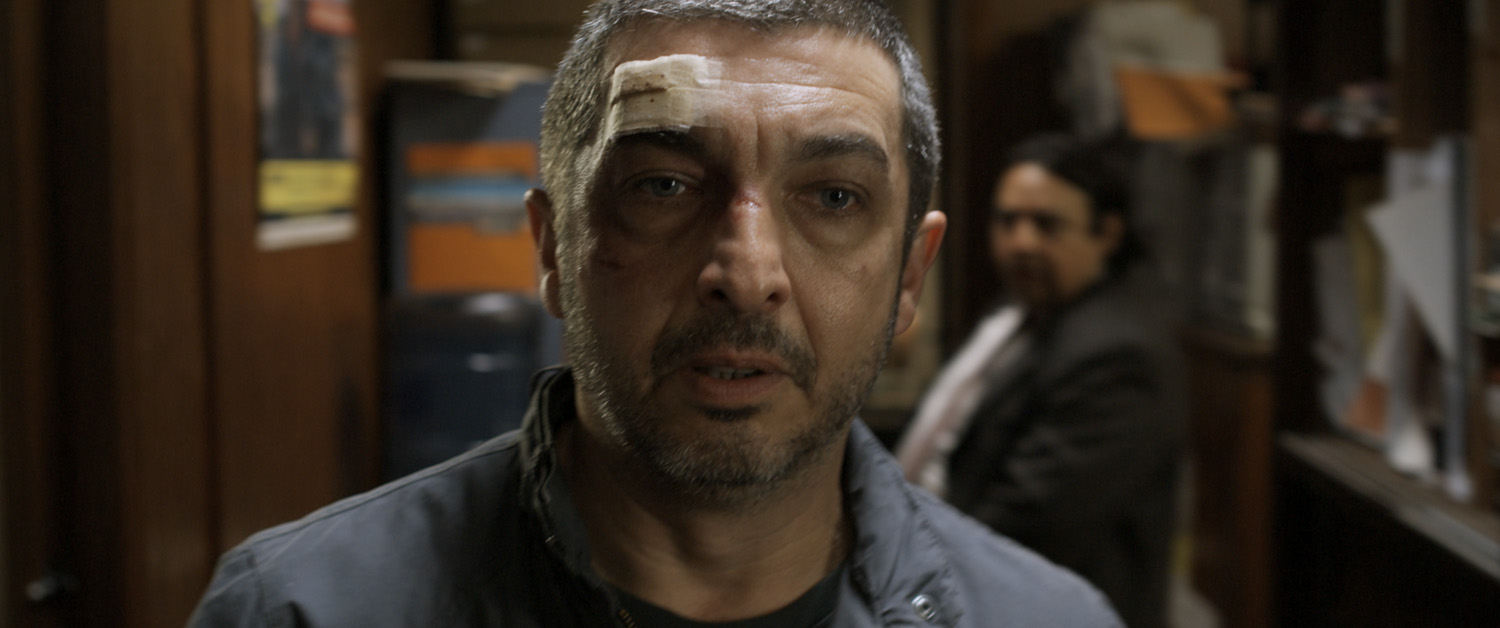 We first meet Sosa on the receiving end of an almighty beating, having clearly landed on a grieving family while the corpse of their loved one is still warm. Within minutes, he is back on his feet and the first on the scene of a car accident, even cradling the victim when the ambulance arrives. He then follows the medics back to the hospital, talons bared, eager to sign up his new client.
Sosa's modus operandi includes bribing ambulance drivers and police, and even staging his own accidents, with willing accomplices happy to break a leg for an insurance company cheque. But when he meets a new and idealistic doctor, Lujan (Martina Gusman) Sosa not only falls in love, but realises that carrion no longer agrees with him. He wants out. The trouble is, the shady legal firm he works for is not particularly keen to lose his talents.
Trapero's theme is the dark trade in people's suffering, conducted by a profession whose lack of ethics borders on illegality. The director's mode of expression is the thriller – not film noir, as some have suggested, though he borrows a few noir traits in concocting a nocturnal tale of corruption, forlorn romance and a doomed bid for redemption.
This is a film of two halves. The opening is fabulous, as Trapero conjures a world of dingy, undernourished hospitals and protagonists who only seem to exist in the night, on joyless autopilot, which recalls Scorsese's Bringing Out the Dead and, more so, Cristi Puiu's remorseless critique of Romanian health care, The Death of Mr Lazarescu.
This section also highlights Trapero's great strength, of dallying with genre while retaining authentic mood and milieu (his cop drama El bonaerense is one of the most atypical, and greatest of cop dramas, Lion's Den – starring Gusman – a most refreshing prison movie). Here, the best of his genre pretensions sees Sosa endure one physical battering after enough, as any noir anti-hero worth his salt, each time brushing himself off and continuing as if nothing has happened.
Perhaps the film's standout moment is one of courtship and calm in an all-night café. Being a cynical chap, Sosa gambles for a kiss on the belief that four cars will jump the next red light. He and Lujan watch through the window and count the cars, both willing the same result. The simplicity of the direction and acting is a joy to watch.
However, the second half, as Trapero is called upon to make something of his plot, is its own car wreck. No care is given to back story (why is Lujan, otherwise such a sensible young woman, shooting up?), too much time to the unravelling of Sosa's business relationships and a spiralling, suddenly absurd course of violence. As Trapero edges ever closer to the mainstream, he would be wise to remember that one of his best qualities is his restraint.
Watch the trailer to Carancho