CD: Green Day - Father of All Motherfuckers |

reviews, news & interviews
CD: Green Day - Father of All Motherfuckers
CD: Green Day - Father of All Motherfuckers
The Californian punk trio embrace rock'n'roll as they reach their teens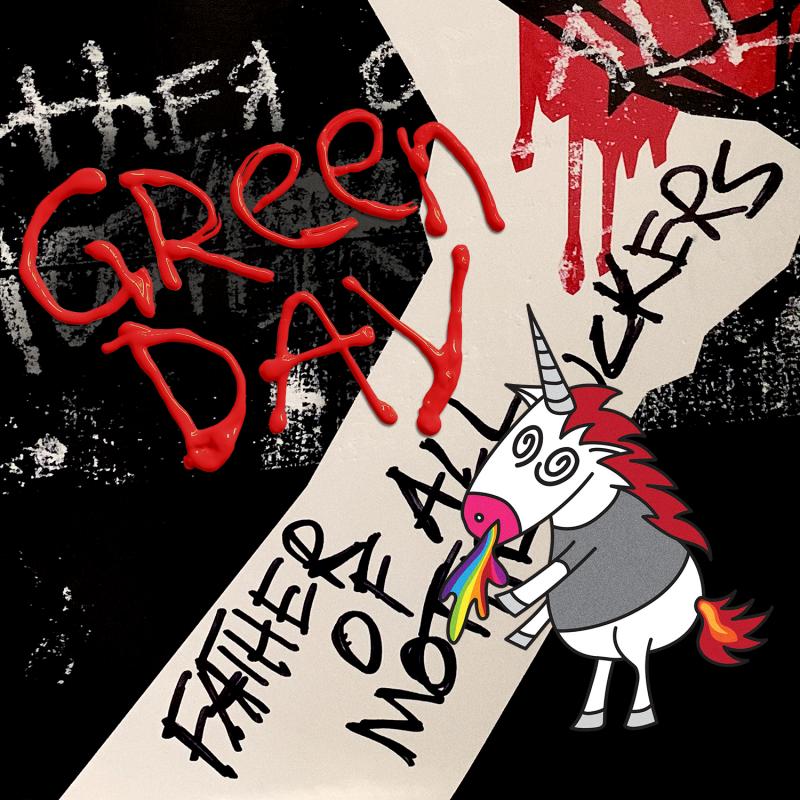 "An album high on energy and low on political outrage"
Without wanting to get into what constitutes punk, we can, at least, agree that brevity is to be lauded? Right? Good, because at 26 minutes, Green Day's 13th studio album, Father of All Motherfuckers, is a volley delivered at velocity.
That's not to say that all 10 tracks speed along at the same Ramones-esque breakneck pace however. There's room for changes in speed and style as the pop-punk'n'roll band deliver an album high on energy and low on political outrage. Despite no shortage of source material, any fans hoping for American Idiot #2 will find something very different in store. And, quite possibly, something more useful.
Father of All… feels like the band's love letter to rock'n'roll. The title track is a triple espresso starting shot that sets an optimistic pace out of the trap, delivering muscular riffing, adrenaline and handclaps to spare. The remainder of the album's 23 and a half minutes sees the band reaching to the past for inspiration, and enjoying the process.
This results in influences old and new proudly on show in short, fuzzy blasts that turn away from the big picture to concentrate on finer details. High points include the glam stomp of Joan Jett-sampling single "Oh Yeah!", shades of Martha and the Vandellas' "Heatwave" in "Meet Me on the Roof", and "Stab You in the Heart" – a spectacularly bad-tempered "Hippy Hippy Shake".
In an era defined by the worst American President in history, Father of All… resolutely refuses to engage. No big statements, no grand thematic structures, no political posturing. In a way however, this feels like the radical option these days - a raucous, rock'n'roll 'no comment' on our times.
Father of All feels like Green Day's love letter to rock'n'roll
rating
Share this article