Jackie Leven: 1950-2011
Jackie Leven: 1950-2011
Remembering one of our most distinctive and original singer-songwriters
Tuesday, 15 November 2011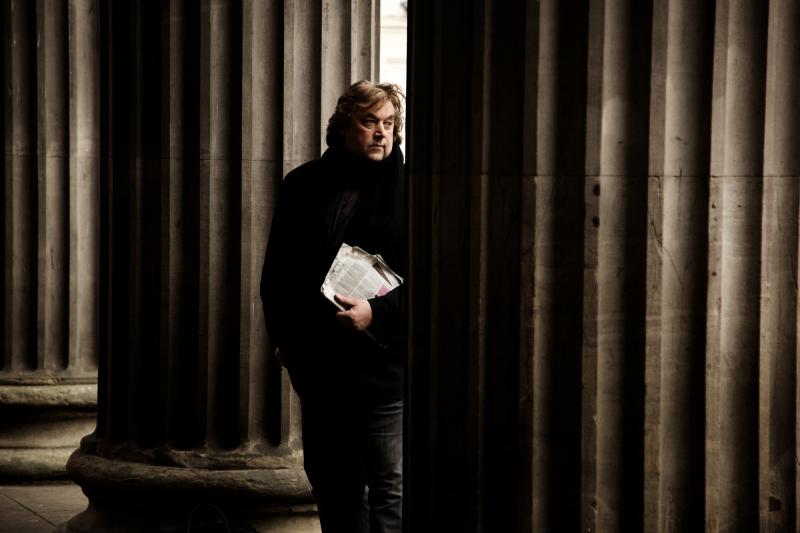 Jackie Leven: a truth seeker
The passing of Jackie Leven, who died last night from cancer, comes with a sense of real sadness. One of our most distinctive and original singer-songwriters, the Fifer maintained a doggedly low commercial profile throughout almost four decades spent weaving his rich, rather brave musical tapestry.
With the abrasive, unclassifiable pre-punk band Doll By Doll and later as a solo artist, Leven often specialised in difficult subjects. A song on one of his recent solo records was called "The War Crimes of Ariel Sharon", and his music was typically peopled by Serbian prostitutes, Earls Court taxi drivers, conflicted prisoners and damaged Dundonian bar-stool philosophers, all of whom he seemed to identify with in various ways. Even at his most forsaken, however, he was always striving to find "beauty in his wounds". His songs sought out truth, however ugly, and were grounded in an empathetic awareness of our shared humanity. The best of them, such as "Poortoun" and "Universal Blue", contained an almost transcendent quality and a rare emotional power.
A former heroin addict, brawler and an enthusiastic drinker, Leven led a far from blameless life but he had his reasons. His voice was creamy and soulful, but it could also bark and growl. He was a superb guitar player but saw no need to try too hard to prove it. Latterly he liked to throw woody folk textures up against cheesy synthetics and let them fight it out.
His many records were sometimes superb, though in recent times frequently patchy, and he was always worth catching in concert, where his between-song ramblings veered from scatalogical vignettes about defecating for a photographer in a Glasgow alleyway to getting pissed with Laurence Olivier. He will certainly be impossible to forget.
When I last saw him play, in Edinburgh in August, he was physically diminished and complained (with customary bluntless) of having a bladder problem, but his performance and his banter were as deep and characterful as ever; sufficiently so to suggest he was simply going through a spell of moderately rough weather rather than something more grave. Alas not.
Watch Jackie Leven perform "Poortoun"
His songs always sought out truth, however ugly, but there was also an almost transcendent beauty to the best of them
Share this article