Douglas Henshall: 'You can get stuck when you've been in the business for 30 years' - interview |

reviews, news & interviews
Douglas Henshall: 'You can get stuck when you've been in the business for 30 years' - interview
Douglas Henshall: 'You can get stuck when you've been in the business for 30 years' - interview
The Scottish actor on the National Theatre staging of 'Network' and going back to Shetland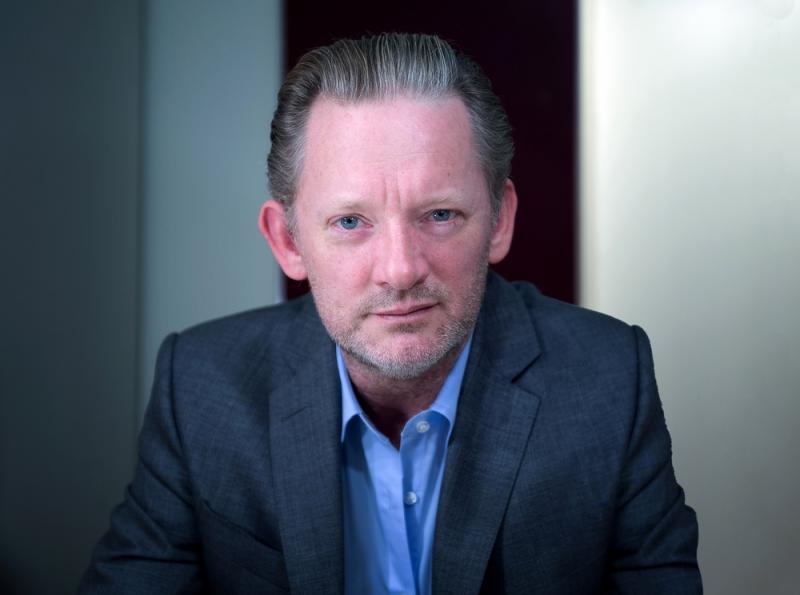 Douglas Henshall: 'Everybody wants to know what Bryan Cranston's like!'
"I'm mad as hell and I'm not going to take this anymore!" In 1976 American anger about the state of the nation was channelled into Network, in which cinema satirised its kid sibling television as vapid and opportunistic. Paddy Chayefsky's script, directed by Sidney Lumet, starred Peter Finch as Howard Beale, a news anchor who has a nervous breakdown on screen in which he starts preaching and becomes the news.
The failing network's ratings soar, and an ambitious young executive Diana Christensen (Faye Dunaway) latches onto his potential to boost the network's stock value. Only old-school producer Max Schumacher (William Holden) disapproves.
Network has now been adapted for the stage by Lee Hall. In the National Theatre production directed by Ivo Van Hove, the three leads are Bryan Cranston as Howard Beale, Michelle Dockery as Diana Christensen and, in the Holden role, Douglas Henshall.
Henshall is the ethereal and gentle of the Jockpack, a golden generation of Scottish actors which also includes Robert Carlyle, Alan Cumming, John Hannah and Ewan McGregor. His career first came to the boil on television as a psychiatrist in the Channel 4 drama Psychos and the father of a boy with autism in Tony Marchant's Kid in the Corner. Now he's a bigger TV star than ever, known all over the world for his performance as Jimmy Perez, the gentle detective in Shetland. Despite an unhappy initiation with the RSC in his twenties, he has kept faith with theatre, starring in Betrayal in the West End and Howard Brenton's 55 Days at Hampstead Theatre. He first acted at the National in Tom Stoppard's trilogy The Coast of Utopia in 2002. He talks to theartsdesk as he returns there for the first time.
JASPER REES: When you were cast in Network, did you go and watch the film?
DOUGLAS HENSHALL: It's quite timely. I was a big fan of the movie and thought I'd watch it again on Netflix and then I got to the call-up. Half of me wished I hadn't watched it again. At that stage it's so easy to be suggestible. I haven't looked at it since obviously. One of the most surprising things is that nobody has ever done this before. Paddy Chayefsky's script and some of his dialogue is so innately theatrical. There are situations that look like they're supposed to be in a theatre rather than on a film set. It's so big. It's not what you'd call intimate.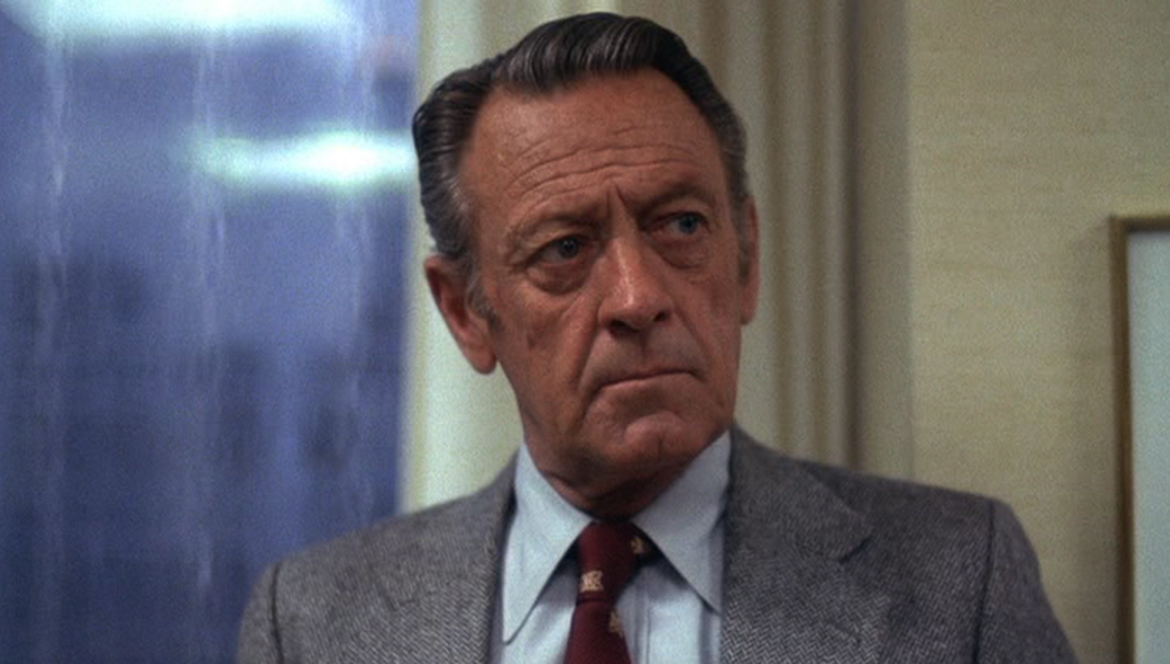 As Max Schumacher you feel a lot younger than William Holden (pictured right).
Yeah and what I'm going to do with it will be a bit different. William Holden does a great line in being stoic. I think mine's going to be a little bit more balls out. I'm in my early fifties. He is an old-school journalist-broadcaster who thinks that there's integrity and dignity involved in what he does and he is getting caught out by people who are just onto what the younger generation are going to want to see and how they want to see it. He's kind of becoming a dinosaur. He just feels it's all slipping away from him.
It feels like a prophetic portrait of the media environment, albeit with obvious differences. Has that been discussed in the rehearsal room?
No, to be honest. Our days are 11 o'clock to four o'clock, with a half-hour lunch break. Normally in rehearsals there's space and time to sit around and discuss the relevance of the script to the day we're living in. We work purely on the script, there's no time for anything else. It's very intense and you don't really catch a breath.
How do you know you're in a Van Hove production?
I don't think necessarily that the script is the most important thing to Ivo. I don't know because he and I have never discussed this. This is just my impression. I think he sees a different whole. He's looking for things he can do visually, with sound, whatever. I don't necessarily think that a sentence is what he's concerned about. Also you've learnt the whole script from day one. And you're in costume from day one. So there's no sitting about chatting about stuff. A lot of character decisions, that's not really his thing either. I don't know him, I'm guessing. He's a European director [laughs]. British directors tend to be more concerned with the text.
Has that been refreshing? The first time you were at the National you were in The Coast of Utopia directed by Trevor Nunn which could not be further from this?
It has been very refreshing actually. You can get stuck when you've been in the business for over 30 years. You can start just treading water and repeating things because you're comfortable with them. It's always good for somebody to drag you out of where you're comfortable and put you somewhere where you feel awkward and a bit exposed and a bit vulnerable. It makes you work harder and question things a bit more. I don't always enjoy how that makes me feel but as far as feeling like I may be in something that's doing something a little bit different, it's great.
How is acting opposite Bryan Cranston and finding scenes together?
Everybody wants to know what Bryan's like! He's exactly like you'd hope he'd be. He's very generous and he's a good laugh. He takes his work very seriously but not himself. As far as the scenes we've got together, we don't talk about them very much. Mainly we just find it and see how it goes. If you throw the ball to him he's going to throw it back to you. I was slightly nervous because you think, fucking hell, it's Bryan Cranston, and all that kind of stuff. But if you think like that you're screwed from the start. So you've just got to go in and throw the ball. You can't really worry about that.
You've worked opposite big-name actors who are known for their screen work: Kim Cattrall in The Cryptogram at the Donmar or Kristin Scott Thomas in Betrayal in the West End. Is it comparable to that, the anticipation of acting with someone whose image is larger than life?
If I let that get on top of me there's be no point in taking the job. I just try and treat other people as actors because we're all doing the same thing. Somebody like Kristin or Bryan, they've got the whole weight of the production on them. It's good not to add to that by being a bit starstruck. And both those people are particularly open to that. They're very easy.
When we last spoke in 1999 you were disillusioned with theatre having not enjoyed your time at the RSC. You said you "wanted to kill two of the directors. I went there with the kind of idea of a football player going to play for Manchester United or Liverpool. You see O'Toole and Burton up on the walls, and those are the people that you're trying to emulate, but the place isn't run like that. It's very much a sausage factory."
I was maybe a bit heavy-handed but I would still stand up for that. That's exactly how I felt it.
Did you find your experience at the National more simpatico?
Very much so. I had a great time during The Coast of Utopia. Christ, it was a hell of a rehearsal period. Four months for these three plays. It was very easy to feel like the stupidest person in the world. I was, "Do we have a pop-up version please? Sorry, Tom, could you just explain that to me again?"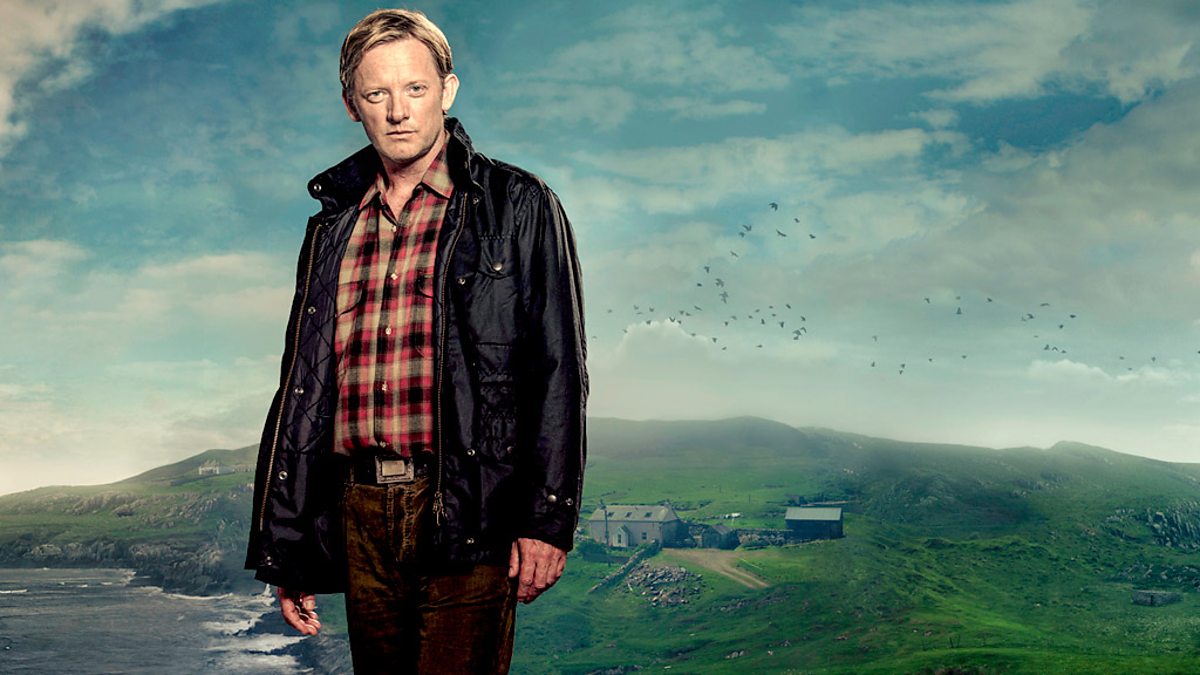 There's another Shetland on the way. Some TV detectives come and then go. What is it about Jimmy Perez that has sunk a hook into the public imagination, and into you?
A lot of people are curious as to what Shetland is. I think the character works very well because I don't think he's like most television cops. He's not a womaniser, you couldn't put the word "maverick" in front of him. He's a bit battered and kind and empathetic. The idea that there's him as a father trying to bring up a teenage daughter is not something you see.
How familiar were you with Shetland before?
It was that wee box at the top of the weather. I always wondered why it was in a box. I'd never been. The only thing I knew was that's where the oil comes in. I love going there now. I miss it when I leave. When we initially went over there people were slightly nervous about how we were going to portray the place and so people were a little bit stand-offish at first. And I don't blame them. All that leaky boats and Highlands shit that used to be done about Scotland, it's always a bit patronising. And so once they realised that we were going to be a force for good then they can't do enough for us now.
Is there a Doc Martin-style local tourist industry?
It is now. It's nuts. When we were there filming there's people from Australia and different parts of America who had come specifically because of the show. It's showing all over the world. Now. you get a lot of people from Scandinavia on these noir tours.
How long would you want to stay with it?
I've no idea. As long as it retains its ambition to be better and not just be comfortable because it works. If we can keep trying to make it interesting and different and ambitious then I'll stick with it.
Network is at the National Theatre until 24 March 2018. Shetland returns in early 2018
Shetland was that wee box at the top of the weather. I always wondered why it was in a box. I'd never been
Explore topics
Share this article