Listed: International pop-disco hits |

reviews, news & interviews
Listed: International pop-disco hits
Listed: International pop-disco hits
Eight huge global hits even a pop avoider can't miss this year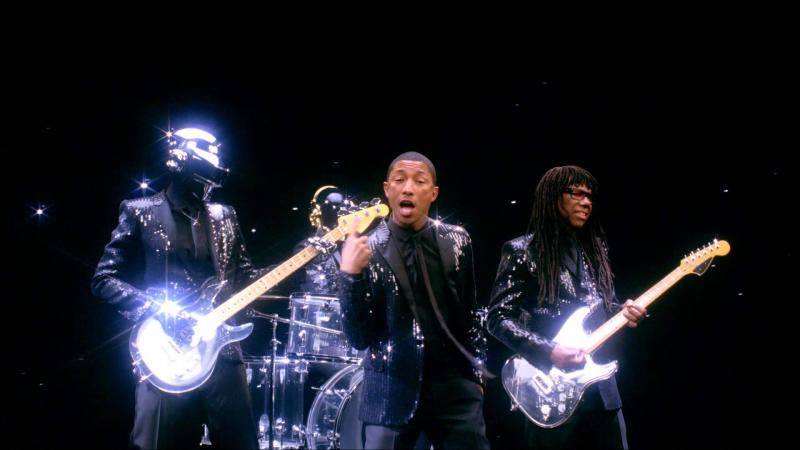 Daft Punk: Disco is back, back, back
As someone detached from pop music (more a world, classical, jazz kind of guy) I conducted an unscientific experiment during the past few months to try and discover what the really big tunes out there were. Travelling in Paris, Mumbai, Morocco and elsewhere, I found songs that have gone global in a massive way. I kept hearing them everywhere – in clubs, by the hotel pool, in bars and taxis, blaring out of shops. The process was made easier by Shazam, the app which allows you to identify a piece of music by pointing your phone at the source (better, admittedly, for Daft Punk than for Shostakovich).
Pre-Shazam I would have heard these tracks all year, but some of them would have remained a mystery. Quite a few are probably more appealing for the listener who has been around the musical block a few times - OK, middle-aged – with retro disco elements, proper verses and rousing choruses: livelier, poppier, and more enjoyable than the Autotuned-out-of-existence pop blandness of recent years, anyway. There's no room for "Blurred Lines", Robin Thicke's current, and catchy, sub-Prince number one; the video may be an ironic comment but is probably just loutish misongyny.
My choices are listed below with their tally of YouTube hits at the time of writing.

Daft Punk: "Get Lucky" (91 million YouTube hits)
Featuring Nile Rodgers. I'm back in Studio 54, already.
will.i.am ft Britney Spears: "Scream and Shout" (264 million)
The ubiquitous and rather annoying will.iam with "Britney bitch" - great singalong chorus though.
Macklemore and Ryan Lewis: "Thrift Shop" (387 million)
This is bloody funny with a great hook. Inverse recessionary hip-hop boasting about looking great from charity shop clothes with 20 dollars in your pocket.
PItbull: "Don't Stop the Party" (10 million for different versions)
A brilliant (as the title suggests) party song. Wave your arms in the air like you just don't care.
Khaled: "C'est La Vie" (20 million)
Having done a couple of rootsy albums, the Algerian rai star comes back with maybe his biggest hit, produced by the Moroccan RedOne (referred to in Pitbull's track and he produced Lady Gaga). Annoying as hell Eurobeat in the cold light of day – makes perfect sense at 2am in a Casablanca nightclub.
Disclosure: "White Noise"
(5 million)
Sounds retro-moderne. Actually Aluna George's vocal gets too irritating after a few listens.
D'banj: "Oliver Twist" (21 million)
Calling himself the missing link between Michael Jackson and Fela Kuti, the Lagos singer's track was out last year, but you are still hearing it everywhere. Having split with his producer Don Jazzy, will he be able to follow up his previous successes? Brilliant pop, though.
Icona Pop: "I Love It" (31 million)
Again from last year but still ubiquitous. Like plenty of other tracks in this edition of Listed, the only difference from previous decades is the use of bad words: "I threw your shit into a bag and threw it down the stairs." Big and bouncy.