Opinion: Opera does not deserve its image problem |

reviews, news & interviews
Opinion: Opera does not deserve its image problem
Opinion: Opera does not deserve its image problem
Dear BBC, get your facts right. An open letter accuses HARDtalk of bad journalism
Elitist? Those people standing in the foreground paid a fiver to see 'Siegfried' at the BBC Proms
I'm a great fan of the BBC, I really am, but it pains me to say that its coverage of the arts on TV often leaves a great deal to be desired. A case in point is Sarah Montague's recent (29 July) HARDtalk interview of opera singer Thomas Hampson, which I watched via the HARDtalk YouTube page.
Should opera companies receive public subsidy? Could they do more to diversify the demographics of their audiences? How can opera be made to appeal to modern listeners? These are all valid questions which have been posed before, from Yes Minister to the BBC News website, and which will no doubt continue to be asked. Reasoned debate is warranted. Unfortunately, this interview failed to provide anything of the sort. I'm a placid type, not given to complaining (except among friends), but this shoddily researched, aggressive and misleading interview angered me enough that I'm writing to the BBC for the first time ever.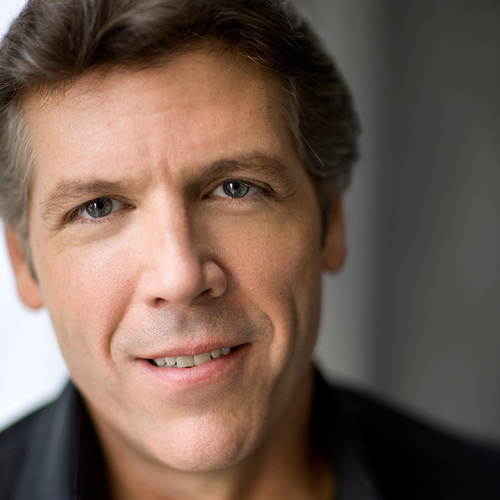 Within the first 40 seconds it became abundantly clear that the entire premise of the interview was going to rest on presenting an image of opera as expensive, socially elitist, little-attended and irrelevant, which it would be up to Mr Hampson (pictured right) to defend or refute. I don't deny that opera, and classical music in general, have an image problem, but this stems in good part from the regrettable tendency of the news media to follow the same old tired narrative of elitism and irrelevance when a look at the facts would show that the stereotypes are simply not true.
Is opera expensive? If we are referring to running costs, inevitably so: opera companies require large casts, choruses and orchestras, performance and rehearsal facilities, and a host of skilled workers behind the scenes to ensure the set, costumes and lighting are correct. On the other hand, large overheads are a fact of life for any large employer requiring extensive premises and a wide range of skills. What about the costs of running the Royal Shakespeare Company? What about Wembley Stadium? What about the BBC, for that matter? Why single out opera in this regard?
What of the cost to the public, though? To suggest that public subsidy is expensive is self-evidently absurd: taking the Royal Opera House as an example, a quick internet search reveals that in 2012/2013 the Arts Council grant was just over £25m – or approximately 40p per person if averaged over the latest estimated UK population of 62 million.
Perhaps by expense, then, Ms Montague (pictured left) was referring to the ticket price. Or was she? Again referring to the Royal Opera House, purely for consistency, tickets can be bought for as little as £3. Forty percent of tickets are below £40 and 30 percent below £30; I have been attending for around 10 years and have rarely paid more than £30, usually far less. To pick examples at random, I think these prices compare pretty favourably to minimum adult prices of £20 to see the highly acclaimed Matilda in the West End, £26 to see Arsenal as a non-member, or a whopping £42.75 to see Jay-Z at the Manchester Arena.
I don't intend in any way to suggest that opera somehow stands on a higher plane of existence – anyone who asserts that is an irredeemable snob – but these are merely representative prices which it took me all of five minutes to check. It is quite simply untrue to suggest that opera is only open to the wealthy – if anything, ticket prices are more favourable to those on a low income than for other activities which rarely attract such hostile scrutiny. This is without even mentioning the student standby schemes, or reduced ticket prices for under-30s which, for example, English National Opera and Glyndebourne offer.
This leads me onto another point of contention. What of the idea that opera audiences are generally grey-haired? The same ROH figures quoted above suggest that 40 percent of their audience in 2011/2012 was under 45 years of age. I'm not yet 30, have been attending the opera since my first year at university, and am far from alone – trips to see ENO, WNO and Opera North (purely by way of anecdotal evidence) suggest that the audience profile is even younger there, not to mention the BBC Proms, where experience suggests audiences are overwhelmingly at the younger end of the spectrum (and, by the way, world-class performances can be seen for £5).
I'm sure my friends at Leeds Youth Opera would be horrified to learn that they had been reclassified as pensioners. When I went to see Wagner's Ring Cycle at Covent Garden last year, a large number of the audience members in my vicinity were of a similar age to me. How does the audience profile compare to that of, say, the National Theatre? To present such a sweeping assertion without justification and without any context is simply bad journalism. Besides, it may have escaped the notice of the BBC, but the UK population is ageing; according to the 2011 census, the mean age was 40 and this is predicted to rise. Anyway, what is so wrong with older people appreciating anything? Is there an officially mandated cut-off age beyond which I should shy away from enjoying a night at the opera? 35? 45? 55? Please do let me know.
Overleaf: watch the full HARDtalk interview