Insomnia: A Nocturnal Voyage in Song |

reviews, news & interviews
Insomnia: A Nocturnal Voyage in Song
Insomnia: A Nocturnal Voyage in Song
The baritone William Berger explains the personal journey behind the song cycle he has assembled for his new CD
Wednesday, 05 September 2012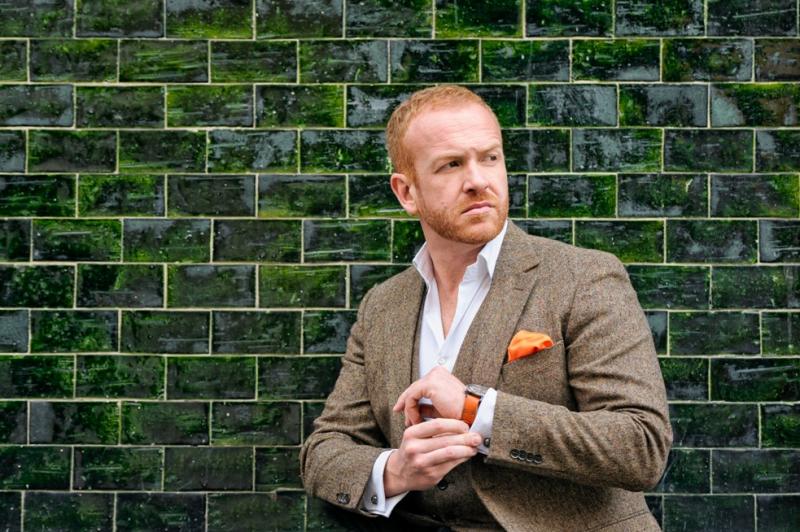 'We have all felt the pain of a broken heart': William Berger
Classical albums are seldom biographical, but Insomnia turned out to be a much more personal journey than I first realised. In the summer of 2010, I was a prize winner in the Ernst Haefliger Competition in Bern, Switzerland. Part of the award was a debut recital in the Lucerne International Festival the following year. The festival theme for 2011 was "Nacht". That's it; one tiny word that encompasses so much.
How was an unknown artist, like myself, going to attract an audience to my song recital when they'd be more tempted by the likes of Véronique Gens singing "Nuit d'etoiles" and other breathtakingly beautiful songs about the moon, the stars and the milky way?
This dilemma did in fact kept me awake at night and it was only after talking it over with a friend that it dawned on me to create a programmatic recital that took place from dusk to dawn. The exact order of events has turned into a bit of a blur, but myself and my coach, Nico de Villiers, surrounded ourselves in the music room of my flat in London one morning with every suitable piece of song material we both had in our respective libraries... and a big pot of coffee. What developed in the course of that morning was the story of a young man yearning for a lost love during a restless, sleepless night.
To me, Insomnia is not about a physical death but the death of a relationship
The story is somewhat ambiguous. While it opens with a series of odes to the beauty of the night, the protagonist's thoughts turn to death and darker things before setting off on a mad dash on horseback to declare his undying love in serenade below the balcony of his unresponsive lover. Eventually falling asleep due to sheer exhaustion, he finds she haunts his dreams and he wakes with a renewed infatuation for her. But is she dead or alive? And if she is indeed alive, is it an unrequited love or the end of a relationship? Her silence seems incredibly hard-hearted to me. The answer is that I don't know and I like it that each and every listener can draw their own conclusion. For me the story also has kept changing over time.
William Berger sings Liszt's 'Oh! Quand je dors'
Insomnia was first performed at the Casineum in Lucerne on 6 September 2011, accompanied by Melvyn Tan. A few months later I met with Paul Baxter of Delphian Records to discuss possibly turning it into an album. Once the recording date was set for February, Melvyn was sadly already committed to another project and Paul suggested collaborating with Iain Burnside. It is surprising to most people that this is our first collaboration. To be honest, our relationship has been so effortless that it surprises me too.
With Iain onboard, the programme had another incarnation. We substituted a song by Hageman with the beautiful "Dream Song" of Rodney Bennett, inserted Schubert's "Auf der Bruck" and also the encore "Viens! Les gazons sont verts" by Gounod to provide more contrast and liven things up a bit. In Lucerne the programme was performed on its own as a lunchtime recital, but for the launch at the Music at Paxton Festival in Scotland this July we also performed Schumann's Liederkreis Op. 39 as a short first half.
In celebration of the South African release in September, it will again be performed in its solitary state, but this time as a late evening recital more in keeping with its setting. I'm also toying with the idea of inserting Ravel's haunting setting of the "Kaddisch" somewhere around the midnight mark.
But how can the work of Mozart and Schubert and Wolf and Debussy and Fauré and Liszt be relative to me and my experience? It has taken me nearly two years to realise what a deeply personal expression this programme was and continues to be. I had been so immersed in work and the momentum of this project that I didn't notice how much this story was the necessary, cathartic expression of my own grief for the end of a meaningful relationship. To me, the references to death in the story of Insomnia are not about a physical death but the death of a relationship. In this experience I know I am by no means unique. We have all felt the pain of a broken heart at some point in our lives. Indeed, it is part of the human condition and what makes the music, art and poetry of previous generations speak as truthfully to us today as it did when it was created. Young men might no longer dash through the night on horseback as a chivalric gesture to exclaim their love outside the window of their beloved in the hope of a reciprocal declaration, but it is with the same sense of anticipation that we blurt out "I love you" in a voicemail to a new lover and then have to wait for their reply.
As an interpretative (as opposed to creative) artist, I hope that I have not overstepped the line. I hope that this recording will be enjoyed by listeners as a shared experience, rather than an indulgence of personal grief. For as the story of Insomnia has evolved, so too my heart has mended. And who knows what the next recital album might be called? Euphoria, perhaps? Suggestions on a postcard, please.
What developed was the story of a young man yearning for a lost love during a restless, sleepless night
Explore topics
Share this article