Edinburgh Fringe: Alfie Moore/Eddie Pepitone/Claudia O'Doherty |

reviews, news & interviews
Edinburgh Fringe: Alfie Moore/Eddie Pepitone/Claudia O'Doherty
Edinburgh Fringe: Alfie Moore/Eddie Pepitone/Claudia O'Doherty
Unexpected police humour; New York comedy; and weird stuff from Down Under
Wednesday, 22 August 2012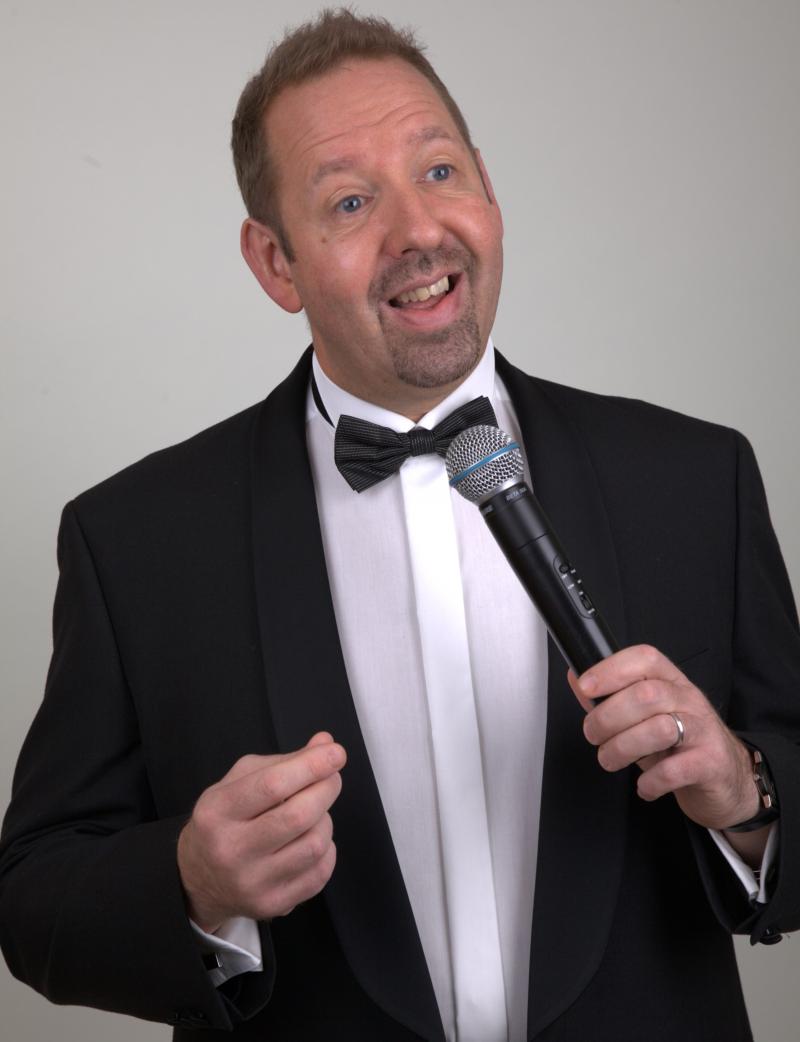 Alfie Moore explains all about last year's riots in England
Alfie Moore: I Predicted a Riot, Pleasance Courtyard ****
There can't be many serving police officers doing stand-up comedy at the Fringe, so that makes Alfie Moore an unusual beast. Actually he's a one-off, a wonderfully engaging bloke in a sharp suit who says the most surprising things for someone currently indentured to Her Majesty. He's left-leaning, for a start, having grown up on a Sheffield council estate and who started his working life in a steelworks, where he was a shop steward. Moore, who was on Show Me the Funny on ITV last year, is now a sergeant in Humberside Constabulary and has written a very sharp hour about riots and what sparks them.
He wrote I Predict a Riot last year to take the Edinburgh Fringe, but events in London - to which his force was called to give aid to the Metropolitan Police - intervened. He has turned it into I Predicted a Riot, and it's a very funny but informative and slyly political show that does that rare thing at the Fringe – makes its audiences think.
He starts obviously enough with the official definition - in England and Wales - of a riot (12 or more persons who are present together to use or threaten unlawful violence for a common purpose, should you need to know), and then goes on to place last year's events in a historical context – the Nika riots in Constantinople in AD 532, to the Suffragettes and more recently Rodney King riots in Los Angeles.
If it sounds like a lecture, it isn't, as Moore cleverly interweaves the detailed historical stuff with some wry observations about Britain's increasingly privatised police forces and a lot of dark - very dark - police humour. This is a strikingly original and welcome show.
Claudia O'Doherty: The Telescope, Underbelly **
The fey Australian Claudia O'Doherty is honest, at least, telling us that her show about time-travel-meets Satanism will be "not be funny at all". Her weird but not wonderful melodrama concerns being under the control of the fictional comedy agency the Nut House and her attempts to escape her mentors there, Steve and Marie Nut, by staging a melodrama using a time-travelling telescope.
What follows is a historical spoof that involves a medieval monk, a washerman and a New York cop, but the theatrical device predictably goes belly-up, although the audio visuals continue, and so she has to fill the allotted time by entertaining the audience over them. It's possible that I entirely missed the point, or that I didn't buy into this meta comedy early enough for it either to make sense or to be amusing, but I found this hour an unfunny trial.
Eddie Pepitone: Bloodbath, The Caves **
Strange to think that Eddie Pepitone, a 53-year-old veteran of the New York club comedy scene and star of The Sarah Silverman Program, is making his debut at the Fringe - and I rather wished he hadn't after spending an hour in his company. He describes himself as Don Rickles meets Eckhart Tolle, but try another Bills Hicks wannabe instead and you'll get the picture – loud, shouty and opinionated, but nowhere near as funny.
What a shame, as his passages of deconstructing stand-up comedy are vivid and amusing, as he jumps into the audience and tells us exactly why comics put themselves through this – a mix of ego, stunted emotional growth and some very dark psychological secrets - "I used to want to be a star but now I just like the hot darkness." It's hilarious but unfortunately comes after some anodyne nonsense about being in Edinburgh ("Edinboro, Edinbuuuuur") and some very old set-pieces about failing an audition for a washing powder advertisement and a lounge singer haunted by Vietnam flashbacks.
He says the most surprising things for someone currently indentured to Her Majesty
Explore topics
Share this article