Best of 2014: Comedy |

reviews, news & interviews
Best of 2014: Comedy
Best of 2014: Comedy
A reunion, reliability and star quality were the highlights
The Monty Python reunion in July was worth the very long wait
It may not have been the most stellar year for comedy at the Edinburgh Fringe, but 2014 was made memorable not just by a long-awaited reunion, but also by witnessing a fine solo debut of a performer we're more used to seeing as part of a terrific double act. It was fun, too, to see the development of talented live performers – some newbies, another continuing to find her voice after a few years in the business. And lastly for seeing others keeping on doing what they do very, very well.
Monty Python, O2 Arena London
Monty Python Live (Mostly): One Down, Five to Go
For decades it seemed unlikely that the remaining Pythons – minus the sadly missed Graham Chapman (pictured right), of course, who died in 1989 – would ever reunite. But then the stars aligned, enough zeros were on the contract and it was finally the right time for John Cleese, Eric Idle, Terry Jones, Terry Gilliam and Michael Palin to get back together for, they say – and I believe them – what really will be the last time. We should thank Idle as he was the driving force (and perhaps too the former Mrs Cleeses as the money came in useful to pay his alimony, as he rather waspishly said) behind reuniting his former colleagues for 10 nights at the O2 in London. I went back for a second viewing and it was just as emotional leaving the arena.
Bridget Christie, Edinburgh Fringe and touring
"The difficult second album show" – following her 2013 multi-award-winning A Bic for Her – was another triumph, and a continuing delight to see a comic finding her voice after a few years as a stand-up. An Ungrateful Woman acted as sort of companion piece to A Bic for Her and reached the same heights of surreal, impassioned and very funny comedy about everyday sexism, and covered such diverse subjects as sex shops, Michael Gove and female genital mutilation without ever feeling preachy. That's a difficult trick to pull off, but when the comedy is of such high quality and the performer so appealing, she makes it look easy.
Dara Ó Bríain, Royal Theatre Castlebar and touring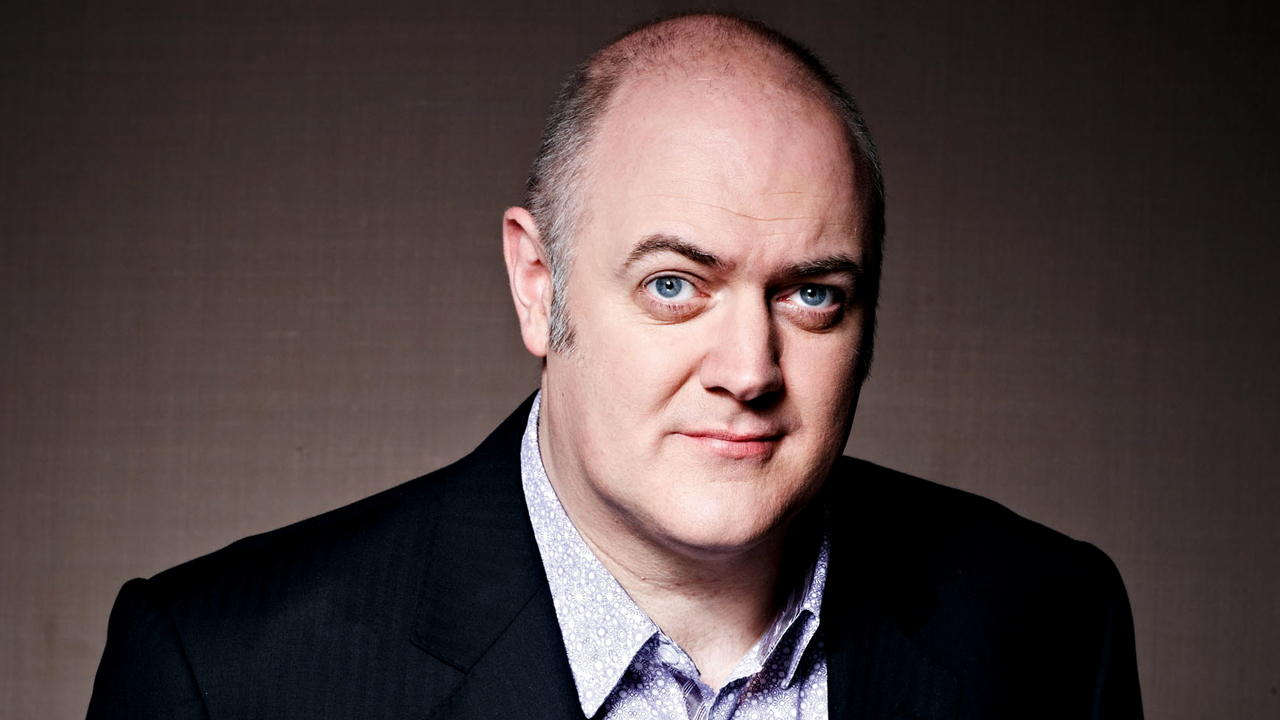 I truly believe that Dara Ó Bríain is incapable of performing poorly or writing a disappointing show, and yet again he came up with the goods with Crowd Tickler. I saw it in County Mayo as I was interested in seeing how the Irishman who talks at a mile a minute is received in his own backyard; actually he's from the other side of Ireland, but you take my point. He was as brilliant as ever (although he talked even faster where his accent wouldn't be a problem for anybody in the audience) and lots of his material was tailored to the locality – always a sign of a hardworking comic. Expect much of the show to be equally up-to-the-minute and bespoke when he tours the UK from next month.
Dawn French, Brighton Theatre Royal and touring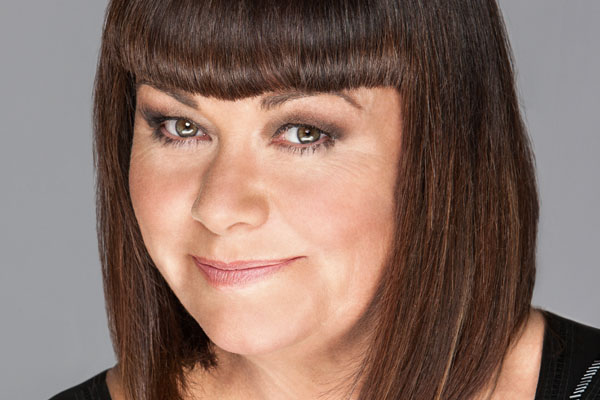 Performing solo for the first time in your fifties is a brave thing to so, but in Dawn French's case it certainly wasn't foolish. We know she's naturally funny and can write good gags, as she has proved with comedy partner Jennifer Saunders for three decades, but being on stage alone is a rather exposing reality. She more than pulled it off in Thirty Million Minutes with a performance that was more one-woman show than stand-up, but it was no less funny for that – an assured, heartfelt and insightful how-to guide to being a grown-up.
Aisling Bea, Soho Theatre London
One of the joys of this job is being in a room with someone making their debut whom you feel certain is going to be a big, big star. And so it was when I saw young Irish comic Aisling Bea making her debut at the 2013 Edinburgh Fringe with this utterly beguiling hour of fun. One of the great disappointments of the job, however, is when you see a comic in a different room some time later and realise they don't have the same sparkle – but his most definitely wasn't the case with Bea at what was actually my third visit to C'est la Bea as she brought the same energy, commitment and comedic quality to the room. I said when I first saw her people were going to see a lot more of her, and I'm delighted that's already proved to be the case.
Noel Fielding, Eventim Apollo London and Touring
I wasn't too sure how much I was going to enjoy this show; I have been a great fan of The Mighty Boosh (in which Fielding performs with Julian Barratt) from their early days on the Edinburgh Fringe, but as a solo performer Fielding has taken their daft surrealness and run with it – too far in one direction at times for my taste. But An Evening With Noel Fielding was a real hoot as Fielding combined sketch, storytelling and stand-up to great effect, and the silliness in the room was just magical - a neat trick to pull off in such a large venue. Utterly bizarre but wonderful.
Luisa Omielan, Edinburgh Fringe and Soho Theatre London
Luisa Omielan is a force of nature and performs at an astonishing level of intensity. Am I Right Ladies?! was a companion piece to her breakthrough What Would Beyonce Do? and she developed the themes of female empowerment and modern feminism with her strikingly honest confessional comedy. But this isn't a lecture – far from it, it's a joyous celebration of being a young woman with healthy appetites for food, love and life – and she managed to discuss some very serious themes while infecting us with her positivity. And she plays some cracking music too.
Adam Riches, Edinburgh Fringe
There are very few comics I feel safe recommending when someone asks for a steer, whatever their age, gender or humour references. Comedy is such a personal thing, dependent on so many factors – personality, material, genre and performance are just a few – that it's impossible to know exactly what somebody may like, but honestly if you don't fall about laughing at an Adam Riches show then there's something deeply wrong with you. With his energetic and very physical sketch comedy he creates a mad world full of over-the-top but recognisable characters (Sean Bean fans may want to stay at home) and is one of the few comics who manages to make audience participation not just gloriously funny for the audience, but huge fun for the victims too.
David Baddiel, Edinburgh Fringe and Menier Chocolate Factory, London
David Baddiel's long-awaited return to stand-up explored a very modern subject – celebrity. Or rather, how celebrity eats into the soul and changes who you are or how you interact with other people. What could have been a self-indulgent trot through "poor me", "people don't understand me" and "being famous is really terrible but keep sending the cheques" was in fact a deeply intelligent, thoughtful and very funny (often at his own expense) examination of fame. Never were so many names dropped with such aplomb and to such comedic effect.
Chris Turner, Edinburgh Fringe
This man was robbed. Chris Turner wasn't even on the shortlist for this year's Edinburgh Comedy Awards, when he should have been in contention at least for Best Newcomer but could so easily have gone straight to the main awards line-up. Turner is an engaging young comic whose Pretty Fly was a thoroughly assured debut – a great mix of puns, cerebral humour, confessional comedy and street-smart rapping. He's a very smart guy who delights in the richness of the English language - which makes his material unashamedly clever and sparklingly original. He's definitely one to watch.
The stars aligned and enough zeros were on the contract for Monty Python to get back together
Explore topics
Share this article