Edinburgh Fringe 2014: Adam Riches/ Josie Long/ Loretta Maine/ Dane Baptiste/ Tom Allen |

reviews, news & interviews
Edinburgh Fringe 2014: Adam Riches/ Josie Long/ Loretta Maine/ Dane Baptiste/ Tom Allen
Edinburgh Fringe 2014: Adam Riches/ Josie Long/ Loretta Maine/ Dane Baptiste/ Tom Allen
More from the world's biggest and best arts festival
Adam Riches spends much of the show as "Sean Bean", here to support the straight-to-video industry
Adam of the Riches, Pleasance Dome ****
No one is safe at an Adam Riches show from being grabbed to take part in his frantic sketch comedy; each skit in this hour of anarchy involves audience participation, from using someone's mouth as a cocktail mixer (compete with half a banana shoved in his gob) to having gents of a certain age "strumming" each other's hair, as if a harp.
The latter happens during a long, multi-layered opening sketch in which Riches is Sean Bean, "Britain's most modest actor" who implores us to support "the straight-to-video market". Riches creates a nicely cruel overview of Bean's career – horses, brooding looks and flat vowels, with chairs acting as the "steeds" that Bean rides in many of his movies.
Riches also guys a super-quiet Ryan Gosling (although his mum's a firecracker); he brings back his Yakult-loving alpha male Victor Legit and introduces an ex-con American tattoo artist with toothbrushes for hands - the tools with which he "marks" an audience member dragged on stage up for the purpose.
Not every gag hits home, but this is an hour of riotous, joyous fun.
Adam Riches is at Pleasance Dome until 24 August
Josie Long: Cara Josephine, The Stand ****
Josie Long's career has had an interesting route; the fey, surreal comedy of her early years in stand-up gave way to a more intellectual approach and political material. Now she takes another turn and delivers her most personal show to date, talking about being unhappily single, falling for the wrong guys, her unusual family and the joys of becoming an aunt for the first time (the Cara Josephine of the title).
She tells her story with beguiling charm and a great sense of fun, so even the sad bits raise laughs; when an 18-month relationship ending recently she went to McDonald's "to self-harm through food", and there's a graphic story about a sexual mishap early in the affair. Despite the show's personal nature, Long manages to get in some political digs, and Nick Clegg and Nigel Farage both get a decent kicking in her asides.
The past year may have been a rollercoaster of emotion for Long – the trauma of a failed relationship, the joys of a new child coming into the world – but for us it means some agreeably heightened comedy.
Josie Long is at The Stand until 24 August
Loretta Maine: Strong Independent Woman (Unless I Am Very Tired), Assembly George Square ****
Pippa Evans introduced her Loretta Maine character a few years ago; she's a Texan country singer with a fondness for white wine whose Nashville career has gone off the rails. But now a sober Loretta comes on stage dressed prettily in pink to tell us she has cleaned up her act and is reinventing herself by pursuing a career in pop - "It worked for Britney..." She even has her own bottled water, Gwyneth Paltrow-style, to attest to her new sobriety.
Any fears that an alcohol-free Loretta may be boring are soon put to rest, as Loretta belts out several new songs and interacts with the audience, neatly riffing on how they look and how they might fit into her audience demographic - "gay, permanently single, couple on a first date..."
In order for musical comedy to work the songs have to stand in their own right, and character comedy has to have a believable narrative, however outlandish the situation. The songs are tip-top and Evans brings both vulnerability and edge to Loretta's story, which of course is not going to be straightforward as we gradually see the cracks appearing. And the water? Let's say Gwynnie wouldn't drink it.
Loretta Maine is at Assembly George Square until 24 August
Dane Baptiste: Citizen Dane, Pleasance Courtyard ***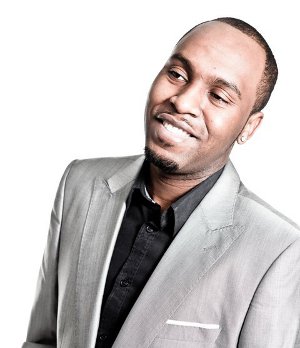 Londoner Dane Baptiste is making his Fringe debut with this hour, and his background as a club comic makes him an agreeable and confident performer.
His material doesn't quite stretch to an hour; there's an overlong riff on him making nutmeg – the main export from Grenada, where his parents hail from - the new street drug of choice ("he's off his nut...meg"), but this provides increasingly diminishing returns.
Early on he makes a neatly subtle reference to his ethnicity - "I was worried that people would mistake me for the other seven black guys at this festival." But the theme promised by the title, of his place in UK society and not quite fitting in, whether as the only black kid at his school and (unusually these days for a person of Caribbean ancestry) having immigrant parents, is alluded to several times but never properly developed. And that's a shame as Baptiste is a really likeable comic with a nice turn of phrase.
Dane Baptiste is at Pleasance Courtyard until 24 August
Tom Allen: Life/Style, Stand V ***
This show was inspired by Tom Allen (photograph by Steve Ullathorne) receiving homophobic abuse, but it's only in the last 20 minutes that he gives a proper nod to his sexuality. Most of the show is filled with the story of his childhood, of a love of dressing up (his penchant for wearing Victorian clothing to disguise being gay was a flawed plan, he says) and being taken under the wing of an elocution teacher who introduced him to the world of make-believe. She used to have him act as her "butler" at tea parties.
But when he addresses the subject of equal marriage and the labels people attach to others with little or no knowledge of who they are, the tone changes and suddenly Allen appears much more engaged. He supports gay marriage, he tells us, "so gay people can be as miserable as straight people".
As it happens, Allen doesn't have a predominantly gay audience and I wonder if the earlier material is to ease them into the most personal and honest show he has done to date. But this is an agreeable hour from a comic with bags of charm, who, we also learn, has a fine voice as he performs a couple of songs and he wears his tails with élan.
Tom Allen is at The Stand until 24 August
This is an hour of riotous, joyous fun
Explore topics
Share this article