Total Immersion: Sounds from Japan, Barbican |

reviews, news & interviews
Total Immersion: Sounds from Japan, Barbican
Total Immersion: Sounds from Japan, Barbican
Takemitsu the highlight in a so-so survey of Japanese contemporary and traditional music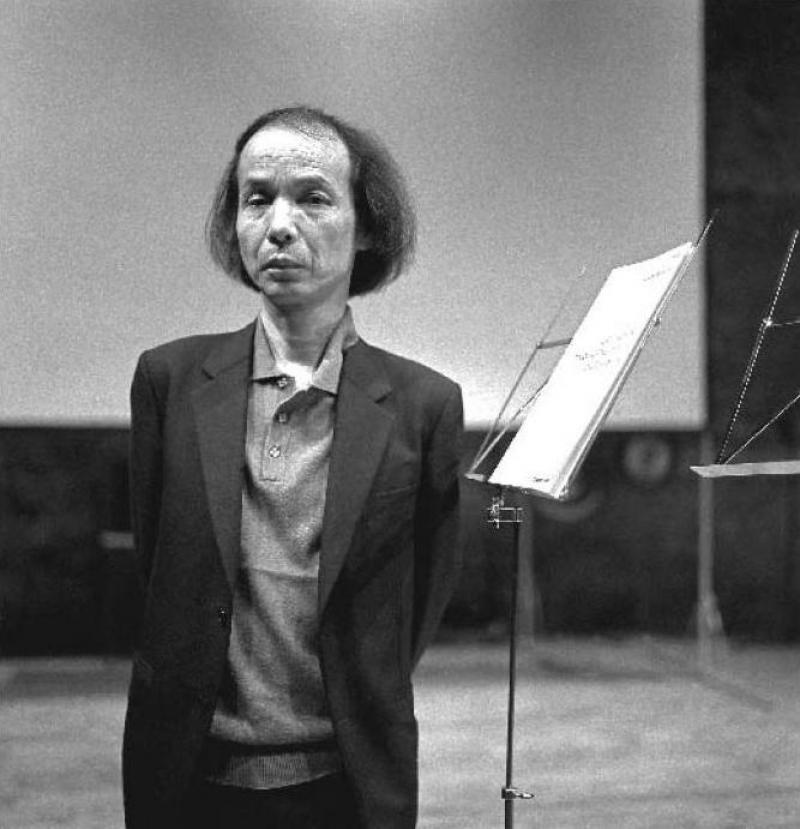 The day belonged to Toru Takemitsu
"Improvisation? That?" whispered a Japanese lady to her friend at the end of the afternoon concert. She was making a good point. Half the performers in this programmed jam were glued to their scores. It was the low point of a mixed day at the Barbican Centre that began with a very enticing premise of offering to immerse us in the "Sounds from Japan". We barely dipped our toe. The problem wasn't simply the variability of the music; it was also the laziness of the curatorial thinking.
The same five o'clock concert that offered up the bizarre improvisation began with a similarly odd introduction to traditional Japanese music. Three Western ethno-musicologists were our guides to the four traditional instruments: the shakuhachi, koto, sho and shanshin. Unsurprisingly, their performances of a series of Japanese folk songs were lovely but hardly authentic. Little of the textural variety or energy (that would be on show later when the pros came out) of native Japanese folk music-making was in evidence. It was the kind of World Fair demonstration that one might have got away with 100 years ago - academic, exotic, monochromatic - but that doesn't wash today.
That the concert-hall environment - a pretty unattractive, badly lit, poorly attended concert-hall environemnt - was used throughout added to the feeling that no one was artistically, creatively or intellectually in charge. The traditional music - intrinsically social, functional, ceremonial stuff - made absolutely no sense whatsoever being performed in the Barbican Hall. That no one had thought of exploiting any one of the Barbican Centre's extraordinary warren of exciting spaces (the large, dreamy greenhouse, for example) was a seriously missed opportunity.
The technical, intellectual and emotional commitment of Mitsuhashi and Shuto was by some margin the highlight of the day
The reliance on the music of Dai Fujikura was another lazy choice. Half Japanese, half British, he ticks all the boxes. Does he merit such a prominent billing? A whole concert to himself? I wasn't convinced. His chamber work secret forest (2008) was neat enough in concept. The impossibility of musical naturalism is the concept. An idealised version of the forest for strings battles a freer, junglier one for woodwind and horns. The four excerpts from his chamber cycle Okeanos (2004-10), meanwhile, sees another kind of conversation between the traditional Japenese sounds of the sho, shakuhachi and koto and the viola, clarinet and oboe. Both are interesting if obvious intellectual games with very little music in them. He redeemed himself somewhat in his large orchestral work, Atom (2009), which follows a clear and not unattractive arc from simplicity to complexity to romanticism.
It stood out in a weak field, however. Akira Nishimura, Misato Mochizuki and Akira Miyoshi delivered works that were interesting only intermittently, all three descending into film clichés. Of all the most recently composed pieces in the BBC Symphony Orchestra evening concert with the energetic conductor Kazushi Ono, only Toshio Hosokawa's Woven Dreams (2009-10) - a lush Rautavaara-like number with gagaku apparitions - left a lasting impression.
The other composer we got a glimpse of was Jo Kondo in the one o'clock chamber concert at LSO St Luke's. His Surface, Depth and Colour (2009) - in a nicely suffocating performance from the Guildhall Chamber Ensemble under the direction of Sian Edwards - has grown and grown on me. Its unrushed, provocatively colourless web of sound and mysterious, dry interruptions, which, like quicksand, drags the listener into the detail, has a pretty unique way about it. And it isn't easily shrugged off.
The day, however, belonged (and perhaps should have done so entirely) to Toru Takemitsu. Whether in his economical but sophisticated Rain Spell (1982) or his perfectly atmospheric Tree Line (1988) or his powerfully intelligent film music (explored by Charlotte Zwerin in the documentary Music for the Movies: Toru Takemitsu) or in what we learnt about Takemitsu from Dr Paul Newland in his illuminating little intro at the start of the day, everything that Takemitsu wrote or said demands our full attention.
His is an incredibly strong corpus. And we were very lucky to hear one of his most celebrated works, the November Steps (1967), a concerto for shakuhachi and biwa, performed with such incredible intensity by Kifu Mitsuhashi and Kumiko Shuto. Their technical, intellectual and emotional commitment to the work – including an enormous cadenza that sees the two instruments voyage through spectacular timbral terrain – was by some margin the highlight of the day.
Everything that Takemitsu wrote or said demands our full attention
rating
Share this article