theartsdesk in Rome: Bartoli and Pappano on home turf |

reviews, news & interviews
theartsdesk in Rome: Bartoli and Pappano on home turf
theartsdesk in Rome: Bartoli and Pappano on home turf
Bach and Mozart in distinguished profile
The stars come out for Mozart: 'We have our Saint Cecilia here'
Wherever you are in the world, opportunities to see Cecilia Bartoli perform are hard to come by. A one-off chance to see her sing Mozart in Rome was not to be missed. This was a rare homecoming for Bartoli. Born in Rome, she studied at the city's Conservatorio di Santa Cecilia where many members of the orchestra teach.
A quarter-century and more ago, she made her name in
Mozart
: as in irrepressibly cheeky Cherubino; a Zerlina more than capable of standing up to the Don's predations; a Dorabella who always seemed to know better than her sister. She does not do doormats.
These days, with due allowance made for Bellini's Norma, she uses her fame to work in the byways of the Baroque and Classical eras with exquisitely curated studio albums, and occasional appearances in venues carefully chosen to flatter what was never a capacious, Marilyn Horne or Christa Ludwig size of mezzo-soprano.
Agreeing to appear, then, in the orchestra's cavernous home at the Renzo Piano-designed Parco della Musica was – to put a charitable spin on it – a generous gesture. From halfway back in the stalls, one heard 50 percent Bartoli, 50 percent echo. Still, she knew her audience. And, boy, did they know her. Cries of "Evviva" rang out as soon as she appeared in the first of her four costumes for the evening. In Exsultate, jubilate, her vocal divisions flew in all directions like petals from a bouquet of brandished roses (more of them later). She still has a machine-gun lower-register that spits notes like tank shells. And she hugely over-compensated for the cavernous acoustic with a vocal personality that reached out from the stage and grabbed every audience-member by the lapels, and by some more intimate parts too. Her top C in the final "Alleluja" was nudged out mezzo-forte with the wisdom of experience.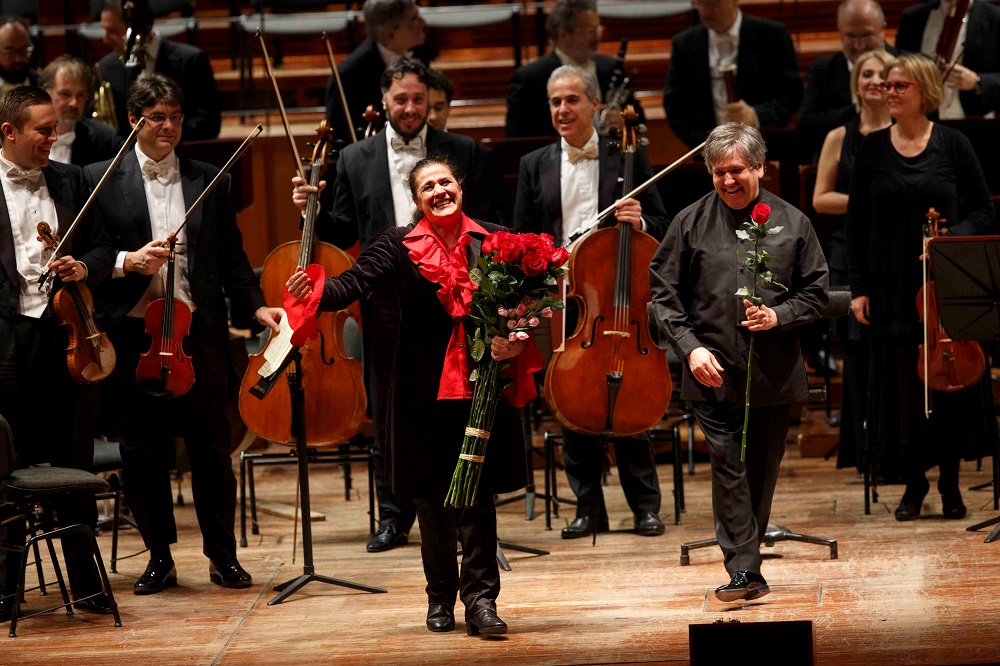 It takes a force of nature to upstage the well-loved Antonio Pappano, no less at home here, and he ruefully acknowledged, "We have our Saint Cecilia here." But the evening was billed as a birthday party for Mozart, born 261 years ago, and the celebrations were not all about Bartoli. The first half concentrated on the sacred side of the composer's protean musical personality, and the well-drilled Chorus of Santa Cecilia turned in performances of Misericordias Domini and Ave verum that more than made up in Verdian passion for what they may have lacked, to dessicated English ears, in Classical refinement.
Even so, the Santa Cecilia orchestra only sounded comfortable in a period skin – clipped phrasing, minimal vibrato, very sleek – once expanded to something near full strength in the second half for the "Paris" Symphony and the final fugue of the ''Jupiter". When I first saw this orchestra 20 years ago, in the gilt acoustic dustbin of their old home on the Via della Conciliazione, they could never have played this music with such verve and polish.
Bartoli returned in a flurry of silk blouses for two of Mozart's loveliest concert arias, though Pappano's obbligato piano for Ch'io mi scordi di te was almost wholly lost to the roof of the hall. She was in her operatic element for "Parto, parto" from La clemenza di Tito, where there is hardly a mezzo to touch her: certainly not her admirers, who shambled up with ever more outsize bouquets. The security guards had to prevent one elderly gentleman from clambering on stage with a jiffy bag which looked for all the world as though it held a 500-page handwritten proposal of marriage.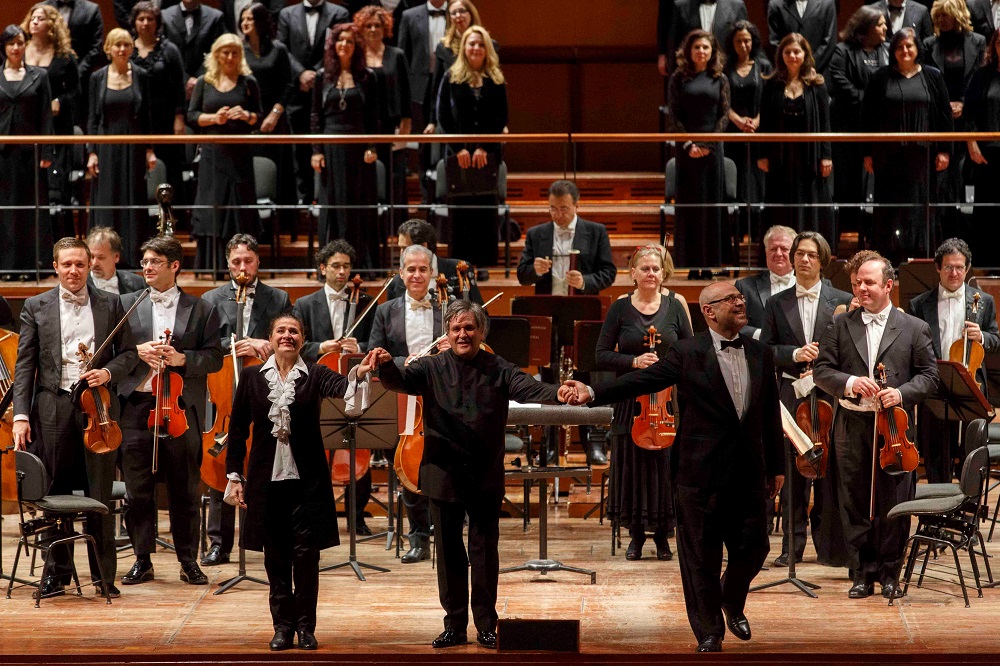 Rather perturbingly, hall and orchestra sounded more comfortably accommodated with each other the following afternoon, when I dropped into their recording session with the cellist Guy Johnston. He was in town to tape Respighi for the latest leg of a project (eventually to result in a disc on the King's College Choir label) tracing the history of his cello, made almost 300 years ago in the Roman workshop of David Tecchler. A stone's throw from the workshop, he then gave a Sunday-morning recital of the first three solo Bach Suites, at a church nestled in the crook of the Tiber.
The stone walls and handsome murals of the Oratorio del Gonfalone lent their own persuasive context to Johnston's suggestion that the suites, considered together, trace the birth, death and resurrection of Christ. This was superbly direct Bach playing, tonally spare, unsentimental, with a sense of harmonic progress as plain and decisive as the curve of a Roman arch. By not mining every nugget of tone from the lower strings, he secured a lively speaking quality from the Tecchler: the Third Suite's Courante gossiped away, before the weak beats of the Minuets were flicked off with a shrug.