theartsdesk at Itinéraire Baroque 2019 - a musical journey through the Périgord |

reviews, news & interviews
theartsdesk at Itinéraire Baroque 2019 - a musical journey through the Périgord
theartsdesk at Itinéraire Baroque 2019 - a musical journey through the Périgord
Instrumental/vocal conversations and collisions celebrate the full breadth of the baroque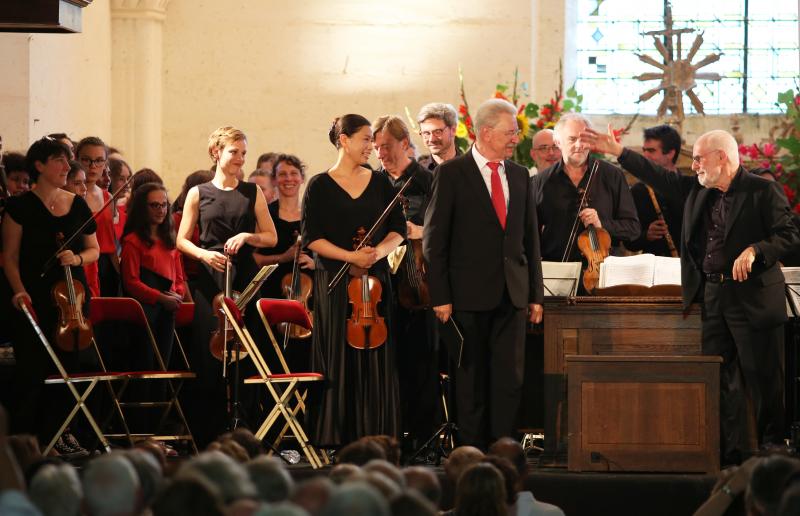 Ton Koopman and the Amsterdam Baroque Orchestra with soloist Klaus Mertens, going back to Bach
We've all had the experience of wandering into a church, only to discover it filled unexpectedly with music: the choir rehearsing for Evensong, a local orchestra practising, a soprano and organist getting ready for a weekend wedding.
This spirit of serendipity, of startling, incongruous beauty, is the essence of the
Dordogne
's annual
Itinéraire Baroque
festival, which invites its audience to stray into the many small churches that cover the region, filling these dark, quiet Romanesque buildings with music and life.
And this isn't just any music. When pioneering harpsichordist and organist Ton Koopman is your artistic director, you're more likely to find his Amsterdam Baroque Orchestra or Fabio Bonnizoni's La Risonanza, soprano Hana Blažíková or tenor Charles Daniels than any keen amateurs here – musicians swapping recitals in Amsterdam's Concertgebouw or Paris's Salle Pleyel for relaxed performances in country churches.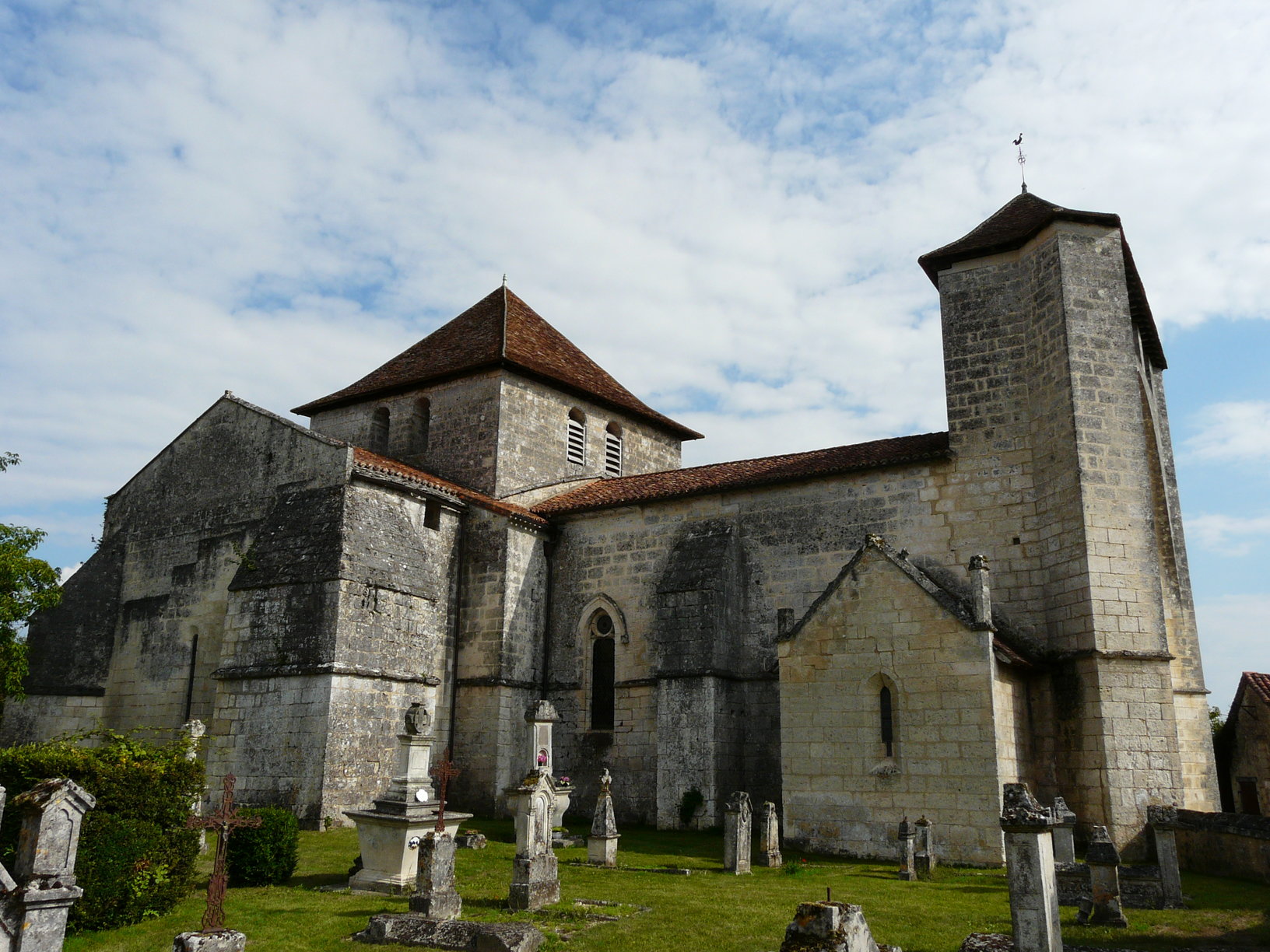 When Koopman first bought a home in the Périgord it was with holidays rather than work in mind, and this sense of off-duty informality is preserved in the festival that first emerged – almost by accident – in 2001. Conversations between Koopman and his neighbour Robert Nicolas Huet led to a modest one-day event: five performances in five different churches around the region. What started small has swelled gradually larger and larger, with plans to extend to a full week the eventual goal. But the one-day musical pilgrimage, the "Itineraire" of the festival's title, remains at the heart of the sequence.
The epicentre of the festival is Cercles (pictured above), a village curled tight in the curve a winding road in the middle of the Périgord Vert – the northernmost part of the region. More remote than the ubiquitous Périgord Noir (heartland of the Dordogne's hordes of British ex-pats) and with a rougher, more haphazard beauty, the area is quieter but no less beautiful, a chance to look back to a time before the tourists tidied the region's faded pastels and riotous sunflower fields into glossy order. You have to work a little harder for your sights, which aren't nearly so well-documented as their cousins further south, but with far smaller crowds to clutter them, Brantôme and Bourdeilles are both handsome rivals to Roque Gageac and Sarlat, bursting with castles and monasteries, troglodyte caves and curving riverside walks, while the smaller villages of Mareuil (complete with deliciously tumbledown medieval castle) and La Tour Blanche make a quieter, but no less persuasive case.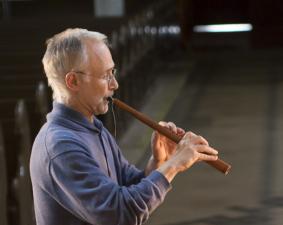 While the festival is often themed (recent years have focused on Telemann and the music of the Spanish baroque) 2019's 18th edition instead took a wide shot on the period in music by Bach, Marais, Merula, Couperin and more. Rather than zooming in close on a single detail, it offered the opportunity to stand back and make connections, joining up the European map in sometimes surprising ways.
French ensemble Concert Brisé, for example, invited us to explore the polychoral music of Venice through an unusual lens. Heinrich Scheidemann's stately "Benedicam Domino after H Praetorius" was a reminder that this most Italian of traditions was in fact born in Northern Europe with Praetorius and his contemporaries, travelling to Italy only later.
Both Scheidemann's transcriptions of this and Bassano's "Dic Nobis Maria" (vividly performed by the ensemble, led by the virtuosic William Dongois (pictured above) on cornetto) saw on the style on its return journey back to Germany – a distilled, instrumental account of vocal works originally composed to echo in the galleries of Italy's basilicas, but here heard with new clarity in Cercles's 12th-century church of St Cybard. With a "Pavan Lachrymae and Galliard" the ensemble extended their glance across the Channel to England, transforming Dowland's sober viol textures into the brighter shades of Odile Bernard's recorder and Hadrian Jourdan's organ.
Cellos and viols sustained another of the festival's cross-border conversations. We began with the viol, introduced by – who else? – France's own master of the instrument Marin Marais. Rather than a conventional concert, the Sun King's favourite musician was introduced in a charming two-man show by actor Lorenzo Bassotto and viol-player Alberto Rasi (pictured below). Bassotto, fully costumed, wigged and painted, was Marais himself, inviting us into a conspiratorial audience with a man lacking awareness of little beyond his own genius. Endearingly superficial, charmed by beauty, money and luxury, his portrait was of a flawed man and a transcendent musician.
Rasi wove works not only by Marais himself but also Tobias Hume (including the exquisite "Touch me lightly") and Marais's beloved teacher Monsieur de Sainte Colombe into a musical sequence that flickered in and out of focus along with the candles lighting this late-night performance. Tone also wavered; Moi, Marais! cannot decide whether it wants to be an Edinburgh-style comic monologue or something grander. But the whole effect is delightful – a human window onto a little-known historical world.
But the concerts at Cercles are just the warm-up to the Itineraire itself: six half-hour concerts in six different churches across the region across a single day. If that sounds a little overwhelming then it's worth pointing out that this musical journey is undertaken in supremely civilised French fashion, complete with two-hour lunch break and plenty of time built in to explore the villages (and even swim in the rivers) that you pass through.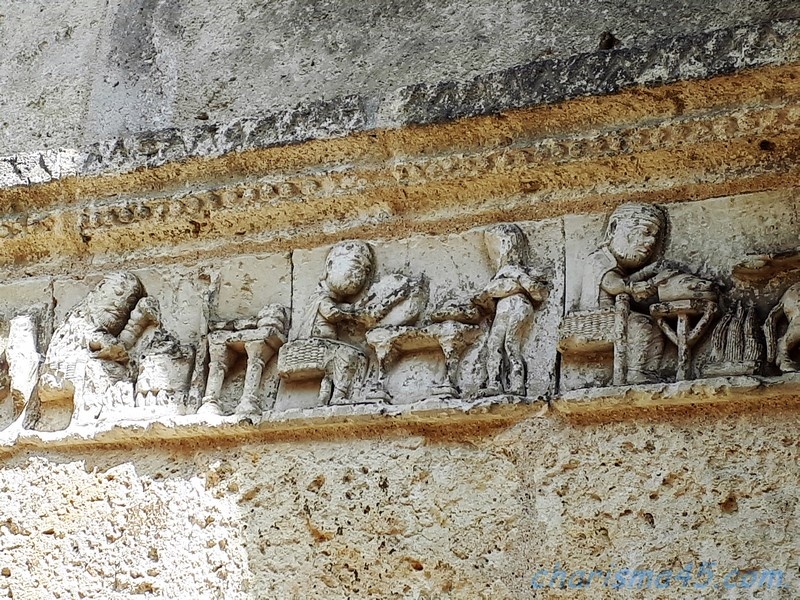 This year's Itineraire launched in the magnificent conventual church of Saint-Jacques d'Aubeterre. The intricately carved friezes (pictured left) on the handsome triple-arched front as well as the views across the valley make the climb up the hill to this pretty village more than worth the effort. Here Ton Koopman provided a meditative musical re-set in a sequence of organ works by Frescobaldi, putting the church's sometimes audibly protesting instrument through its paces.
The joy of hearing so many concerts close together are the collisions and contrasts – stressing the breadth rather than the uniformity of the period. A world separates the stern, ancient textures of Ensemble FolliArt (paired, in an inspired choice, by the austere simplicity of Comberanche's tiny Templar chapel) from the near-classical poise and polish of Telemann's Parisian Quartets, performed with dash and swagger, as well as a keen sense of camaraderie, by French ensemble Les Ambassadeurs. The music performed by FolliArt may have been broadly familiar – an Austrian programme of works by Biber, Schmelzer and Hinterleithner – but there was nothing traditional about their sound. Constance Allanic's gruffly sonorous Harp of David set the small chapel ringing with its ancient voice, echoed sympathetically in the glowing musical haze of two violas d'amore, their sympathetic strings humming like an invisible choir.
Picking up the conversation introduced by the viol of Moi, Marais! a recital by harpsichordist Fabio Bonnizoni and cellist Agnieszka Oszanca (pictured right) in the beautiful frescoed church of Notre Dame in Bourg du Bost explored the next stage in the development of lower strings. A programme titled "The Story of the Cow Transformed into a Nightingale" reminded us of the cello's banishment to a supporting, harmonic role after the early virtuosity of the gamba, only to re-emerge once again as a soloist in music by Bach, Couperin and their contemporaries.
A natural communicator, intensely musical and alive to every harmonic glance or melodic inflection, Oszanca was a passionate advocate for some little-known repertoire. Most startling was a solo Capriccio from the sequence by Dall'Abaco – a vivacious and often intricately chromatic riposte to Bach's solo cello music. The atmospheric miniatures "La Visionnaire" and "Les ombre errantes" gave Bonnizoni a chance to shine, while Sonatas by Lanzetti and Barriere were hints of the wealth of music we are missing from this neglected, transitional period.
Sated on music, brains and ears filled to capacity, we arrived at the final concert, only to have every weariness blown away by the freshness and dazzling skill (and this on their fifth performance of the day) of violin duo Chiara Zanisi and Stefano Barneschi (pictured below). Extracts from their 2018 Outhere disc Suite Case gave us a glorious sequence of works for two violins – now duelling, now duetting – by Tessarini, Leclair, Pleyel and Telemann. Ricocheting around the small space, the two voices clung and wove, sparring and jostling for supremacy in chattering cascades of semiquavers.
It was an elegant postscript to return to Cercles the next day for the festival's closing concert to find Zanisi along with so many soloists from the Itineraire all gathered together as the Amsterdam Baroque Orchestra. An orchestra fragmented now came back together as an ensemble of soloists, joining with the local Youth Choir of the Dordogne to perform Bach. A sprawling musical journey through time and across Europe, from churches to courts and salons had returned us safely home to Koopman's musical heartland.
A natural communicator, alive to every harmonic or melodic inflection, cellist Agnieska Oszanca was a passionate advocate for little-known repertoire
Explore topics
Share this article