Sonia Prina, Wigmore Hall |

reviews, news & interviews
Sonia Prina, Wigmore Hall
Sonia Prina, Wigmore Hall
Handel, Prina and Ensemble Claudiana: a jam session of the highest order
Tuesday, 31 December 2013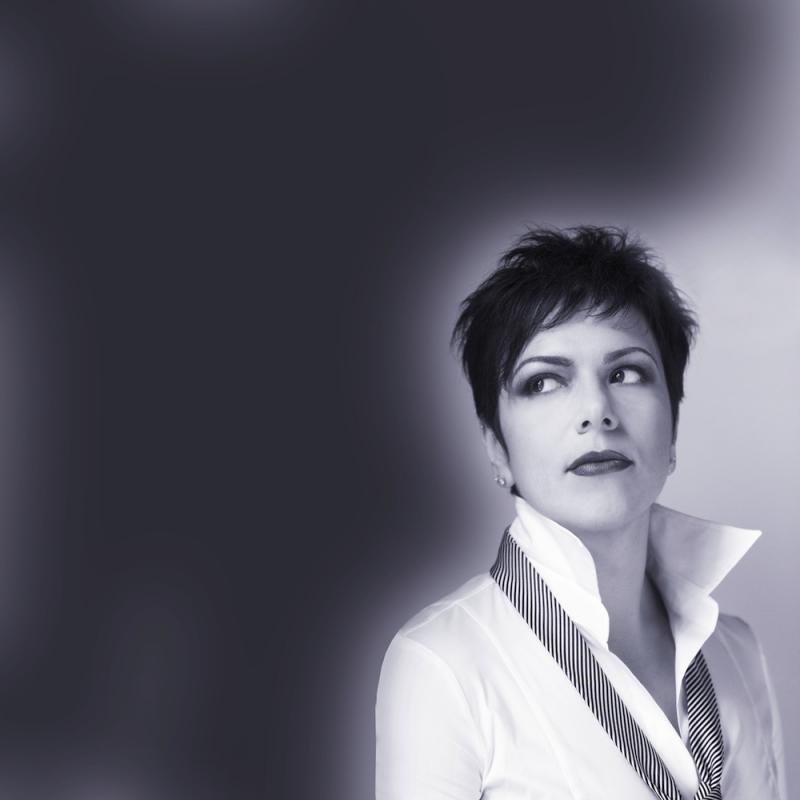 Joyous Sonia Prina - the real deal
The great Marilyn Horne used to joke that she was going to release an album entitled "Chestnuts for Chest Nuts". She never did, but that leaves the door wide open for Sonia Prina whose dark, thrillingly low sound marks her out as the real deal, a genuine contralto. But the excitement of Prina in performance isn't just about her extraordinary skill at using her unusual range.
Throughout this frankly dazzling recital of music Handel wrote for the superstar castrato Senesino, she wasn't merely singing in front of the eight-strong Ensemble Claudiana, she was truly making music with them.
Recently, countertenors have tended to be cast more often than women in revivals of Senesino's repertoire. And since he created roles in 21 of Handel's 42 operas there is plenty of music to choose from. But judging by the audience's rapturous reception of Prina's explosive singing of ten arias from six of those operas, they'd be happy if she recorded the lot.
Historically accurate though her programme was, it wasn't exactly original – check out Andreas Scholl's 2010 album Arias for Senesino. But whereas Scholl excels at limpid beauty, Prina majors in flawless, pulse-quickening agility and scintillating vocal attack as immediately evidenced by her opening aria. Listening to her "Ombra cara di mia sposa" from Radamisto you didn't need to be an Italian speaker to understand the intensity of her feelings as she cried out for "la vendetta". She then tore into a rapid "Furibondo spira il vento" from Partenope. Charting tempests raging in the hero's soul, she raced up and down scales with a hallmark fierceness that would have been frightening were it not so exhilarating.
In common with the higher-voiced Cecilia Bartoli, Prina has made a speciality out of quick-fire note-spinning but unlike Bartoli, she doesn't machine-gun the sound out on each note. Her notes are not presented in isolation: she has a marvellously firm sense of line. Her breath control is such that she can produce virtuosic, rhythmically secure singing but, like the technically astonishing pianist Martha Argerich, the helter-skelter speed she takes arias isn't a self-regarding "look how fast I can do this". Prina's cascades of notes illuminate dramatic intention – the rapidity of the singing indicating heroic achievement on the part of her characters.
Prina knows her money notes are her luscious, unexpectedly low ones
She sang two arias from Orlando with equal ferocity and ardent pain, the latter surfacing as she drained all vibrato from the phrase "Ah misero". That said, she's not above ornamentation tastefully illustrating her near unique sound. Given a choice of octaves, most singers opt for the zing of the higher one. But Prina knows her money notes are her luscious, unexpectedly low ones which, considering that the arias are built for more than their fair share of display, is fair game.
The second half brought everything into even sharper focus. Prina wasn't the only person on stage letting the music flow through their body. The standing violinists, viola and oboe-players were constantly physically alive and responsive and being seated didn't stop the cello, double-bass, lute and harpsichord players. The sense of listening and the looks of appreciation and sheer delight flying between them all turned a recital into something more profound and the contrasting stillness, as in the exquisitely sorrowing entry by the second violin in "Cara sposa" from Rinaldo, was heartbreaking.
By the time of three electrifying encores – including Prina's simply ridiculously assured "Venti turbini" from Rinaldo – the concert was like a jam session of the highest quality with (to the audience's delight) singer and musicians egging each other on. Better yet, it was a glorious reminder that Handel was the composer with the greatest vocabulary for joy.
Overleaf: Sonia Prina sings 'Empio, diro, tu sei' from Giulio Cesare
She raced up and down scales with a hallmark fierceness that would have been frightening were it not so exhilarating
rating
Explore topics
Share this article