Shakespeare 400 Gala, LPO, Jurowski, RFH |

reviews, news & interviews
Shakespeare 400 Gala, LPO, Jurowski, RFH
Shakespeare 400 Gala, LPO, Jurowski, RFH
The Bard in words and music from Mendelssohn to Adès, steered by the best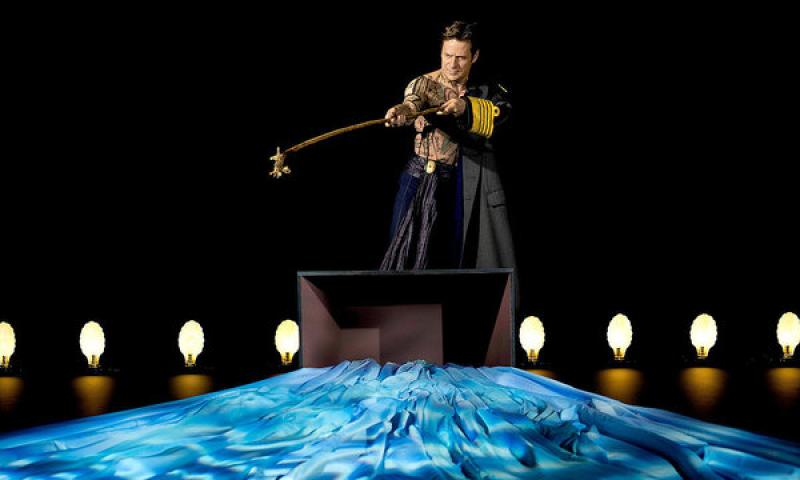 Simon Keenlyside as Prospero in the Metropolitan Opera production of Adès's 'The Tempest'
Every year is Shakespeare year in theatre, opera house and concert hall. An anniversary's best, though, for those select few galas where the mind's made flexible by constant comparison between different Shakespearean worlds.
I don't know how it was at Stratford last night – BBC Two will provide opportunity enough to catch up – but things could hardly have been more impressive on the Southbank, where Vladimir Jurowski and his London Philharmonic Orchestra reminded us what a gamut they've run both at Glyndebourne and at the Royal Festival Hall. They had a starry line-up of singers and actors to help them.
How could any top-notch musical tribute to the Bard not begin with the storm scene from Verdi's Otello, possibly the most exciting curtain-up on any opera and certainly the most apocalyptic? With Festival Hall organ providing the pedal, a necessarily small but splendid and, of course, young Glyndebourne Chorus reacted to the orchestral lightning flashes and thunderbolts whipcracked into action by Jurowski, razor sharp as ever.
But how far was it going to go – where was our Otello? Caribbean-born Ronald Samm, who first gave a performance of such intensity for Graham Vick's Birmingham Opera Company production in 2010 (pictured right by Rex), stepped up for the taxing "Esultate!" – making exactly the right sound, coming off the treacherous top notes quickly and artistically.

Enter Iago, speaking Shakespeare's text; from my position high up in a box, I thought it was Dominic West already, inflecting clearly, but when Jurowski segued into Verdi's "Credo", it turned out to be Simon Keenlyside – perhaps too noble a baritone voice for the inky-black "motiveless malignity" of the role, but phrasing intelligently. Ditto Kate Royal in Desdemona's "Willow Song", the sighing "salces" differently coloured and inflected each time.

A scherzo was needed; we got not the whole of Berlioz's best of all dream-picture Mabs from his Roméo et Juliette, alas, but the preview nimbly provided by tenor (Toby Spence) and semi-chorus, a mere prelude to Prokofiev's "Montagues and Capulets". The flute melody doubled by string glissandi as Juliet dances haltingly with Paris at the centrepoint has surely never been more magically done, nor the transition back to the striding violence of the Knights more hair-raising.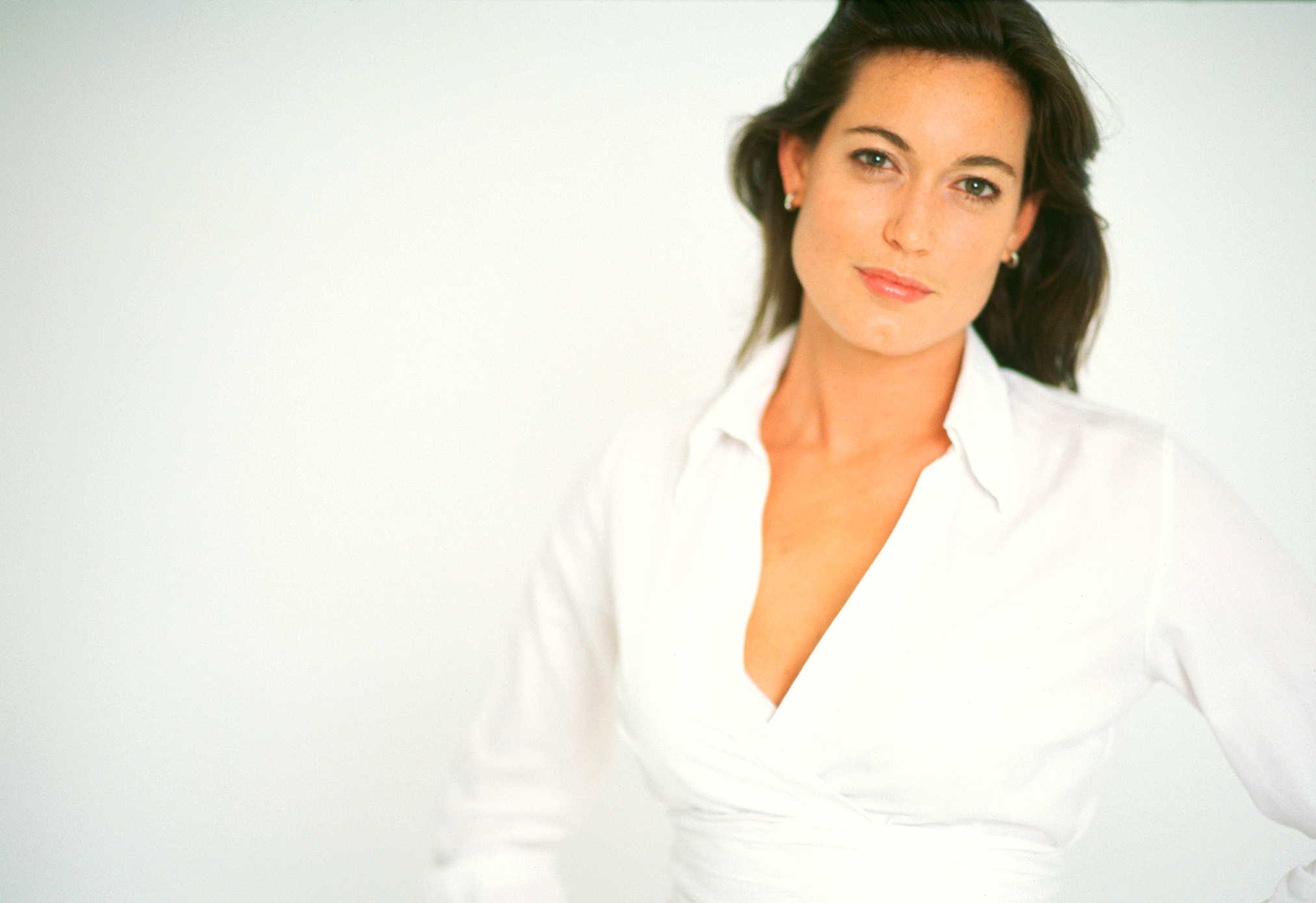 West gave us supreme intelligence in Hamlet's "To be or not to be"; his Ophelia, unusual casting for Anna Chancellor, was less clear, but that may have been the miking from where I was sitting, patchy like the lighting. Jurowski reprised a rarity he's given us here before, Tchaikovsky's truncated fantasy-overture Hamlet in its incidental-music version, still masterly but missing some of the best bits, and one of Ophelia's mad scenes from the same, Royal (pictured above left) taking over from Chancellor. The first half ended with pure dream in a starry Vaughan Williams Serenade to Music, feather-bed perfection from the orchestra, spotlit leader Vesselin Gellev and the 16 soloists.

It's probably the first time a counter-tenor has taken a part in the rhapsody, and Iestyn Davies was back as Oberon in capital-D Dream following the groaning of the wood in Britten's Shakespeare masterpiece, sparring with Allison Bell's Tytania and backed up by superlative boy-fairies from Trinity School. Neat segue into Mendelssohn's "Ye spotted snakes", taken as deftly as the Wedding March by Jurowski in most original form, with the intermezzo of Shakespeare's Bottom-as-ass (Samms getting plenty of laughs with a Trinidadian accent) to Tytania (Chancellor at her best; shame she never got to play a strong tragic heroine). Good, too, that Jurowski showed us how Mendelssohn's, and later Walton's, music worked as background to speech in that unfashionable form known as melodrama.

If there was any dip in the perfect flow of the programme, devised by Simon Callow along with Jurowski and CEO Tim Walker over three years, it came not in the music-making but in the actual stuff itself of Adès's The Tempest. No masterpiece as a whole, it has great sequences, but Prospero's dialogues with Caliban and Ariel followed by Meredith Oakes' unmagical reduction of "Full Fathom Five" are not among them. Still, premiere performers Keenlyside and Spence followed by Bell's perfectly stratospheric Ariel made much of the awkward vocal writing. Only here would I have pleaded for a greater alternative, something of Sibelius's incidental music which has substance as well as original sound, but it was fair enough to have another Brit on show as well as something contemporary (though Adès's score often feels a bit establishment to me, more so than Britten's Dream).


The blood and guts of the second half came in a sequence from Henry V, Callow appearing as Chorus but not as clear sound- or text-wise as West's Hal (the actor as Coriolanus in one of the Globe's riverside films currently on display pictured right), backed up by Walton's film music. Jurowski can be a cool customer, but he and the orchestra let rip in the battle sequence, part ripped-off from Prokofiev's Alexander Nevsky but with splendid tunes of its own.

Any one of the three finales which followed could have brought down the curtain, starting with the chorus resplendent alongside organ and brass in Walton's final victory song. Another singer with equal skills as an actor ambled on with antlers on his head, Andrew Shore as Falstaff as Herne the Hunter, to give us a relaxed take on Shakespeare before a smooth transition to the only possible official conclusion, the final fuguing-for-all of Verdi's swansong. What a pity, though, that this was all we really heard of soprano Gabriela Iştoc, dazzling as Alice Ford.
William Hardy's splendid Puck then handed out scores to all the soloists for Mendelssohn's Dream conclusion, sneaking in a bit of the Overture we'd so missed for "Through the house with glimmering light". And if the audience broke in with applause for his envoi before the last magical chords of Mendelssohn's genius had died away, that was in true Globe spirit. One might wish for more orchestral rarities in the rest of Shakespeare year – Raff's amazingly good fantasias on four of the plays, Massenet's Scènes dramatiques – but in terms of serving up the best in classy style, this celebration could hardly have been surpassed.
Vaughan Williams's 'Serenade to Music' was feather-bed perfection from the orchestra, spotlit leader Vesselin Gellev and the 16 soloists
rating
Share this article