Paganini's Daemon |

reviews, news & interviews
Paganini's Daemon
Paganini's Daemon
Christopher Nupen's film about the first Romantic virtuoso is released on DVD
Thursday, 22 September 2011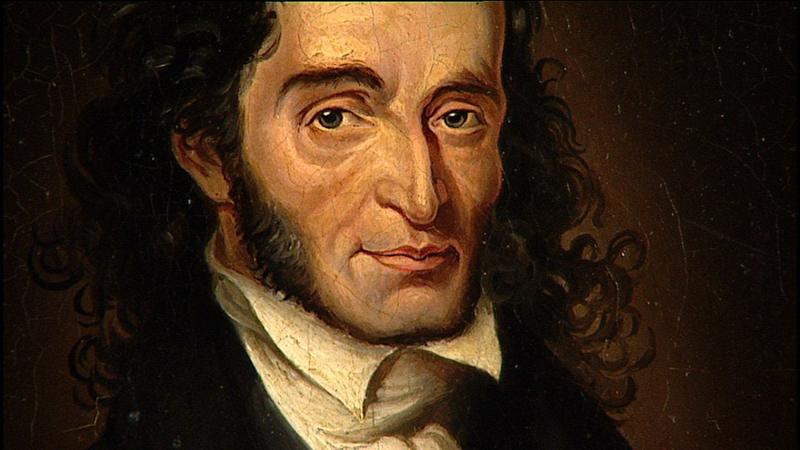 'There has never been an artist with a greater faith in his destiny than Niccolò Paganini'
Niccolò Paganini was the most controversial classical musician who ever lived. Although widely acknowledged to be one of the most brilliant performers of his lifetime, he provoked wildly contradictory opinions amongst his contemporaries and was constantly denounced as a charlatan in league with the devil – a spell in gaol for a paternity suit gave rise to the myth that he had acquired his dazzling technique from a pact with the devil during his incarceration.
The ultimate showman, Paganini encouraged such rumours although this, combined with his vast wealth - in one season he earned five times his own weight in gold - eventually provoked envy and resentment, resulting in a pitiable isolation.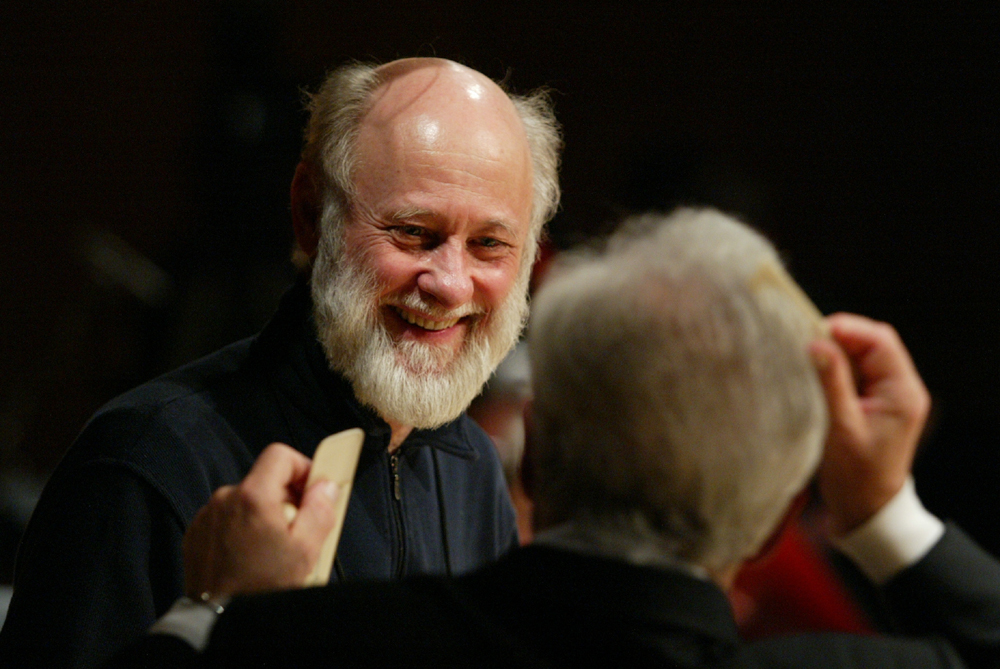 Next Monday sees the DVD release of Paganini's Daemon: A Most Enduring Legend directed by Christopher Nupen (pictured right) which attempts to present a picture of this strange, extraordinary man who, in his youth, was as famous for his gambling and womanising as he was for his prodigious talent as a musician. Yet despite this and the ill health he endured throughout his life – he was diagnosed with syphilis at the age of 20 and his remedy included mercury and opium along with all their devastating side-effects - he served his daemon with commitment and dedication. The first of the Romantic virtuosos, he drove himself with extraordinary energy, composed a vast range of original and memorable music and changed violin playing decisively.
Nupen has been making music documentaries with his production company, Allegro Films, since 1968. His earliest films featured his friends – not just any old friends, but stellar names in the world of classical music: Daniel Barenboim, Jacqueline du Pré, Vladimir Ashkenazy, Pinchas Zukerman and Itzhak Perlman - and it was yet another of these friends, the Latvian violinist, Gidon Kremer who, quite unwittingly, was the catalyst for the Paganini film when he rang Nupen and suggested they make a film to mark Kremer's 50th birthday.
Film is an art of its own with its own disciplines and imperatives
"I thought for about four seconds," recalls Nupen, "and said, 'Forget about it Gidon. You are far too exigent, you will never be satisfied." However, it occurred to Nupen that they might possibly make a film together about Vivaldi, partly, as he frankly explained to Kremer, "Just to see how you get on with the camera, because a lot of musicians are so self-centred that they cannot grasp that film is an art of its own with its own disciplines and imperatives and they simply can't adapt. You may be in that category so let's see how it goes."
Kremer agreed to think about it but a few weeks later, during another telephone conversation, Nupen discovered that he and Kremer were both immersed in biographies of Paganini. "We were both riveted by his tragic story so I forgot all about Vivaldi and said, 'Let's do Paganini!'
"Now, I have a habit of committing myself to projects out of enthusiasm, without pausing to consider what they will cost in terms of time, money and energy and this was no exception. I had absolutely no idea how to make this film. All my early films were based on close, intimate relationships with living people who were full of a now legendary exuberance and could be persuaded to do anything because they were my friends but Niccolo – the most charismatic performer, the most talked about performer that ever lived – was not available. I had never liked using stills because they are so two-dimensional, both physically and spiritually, but I realised this is what I was going to have to do, and started to wonder what I had started."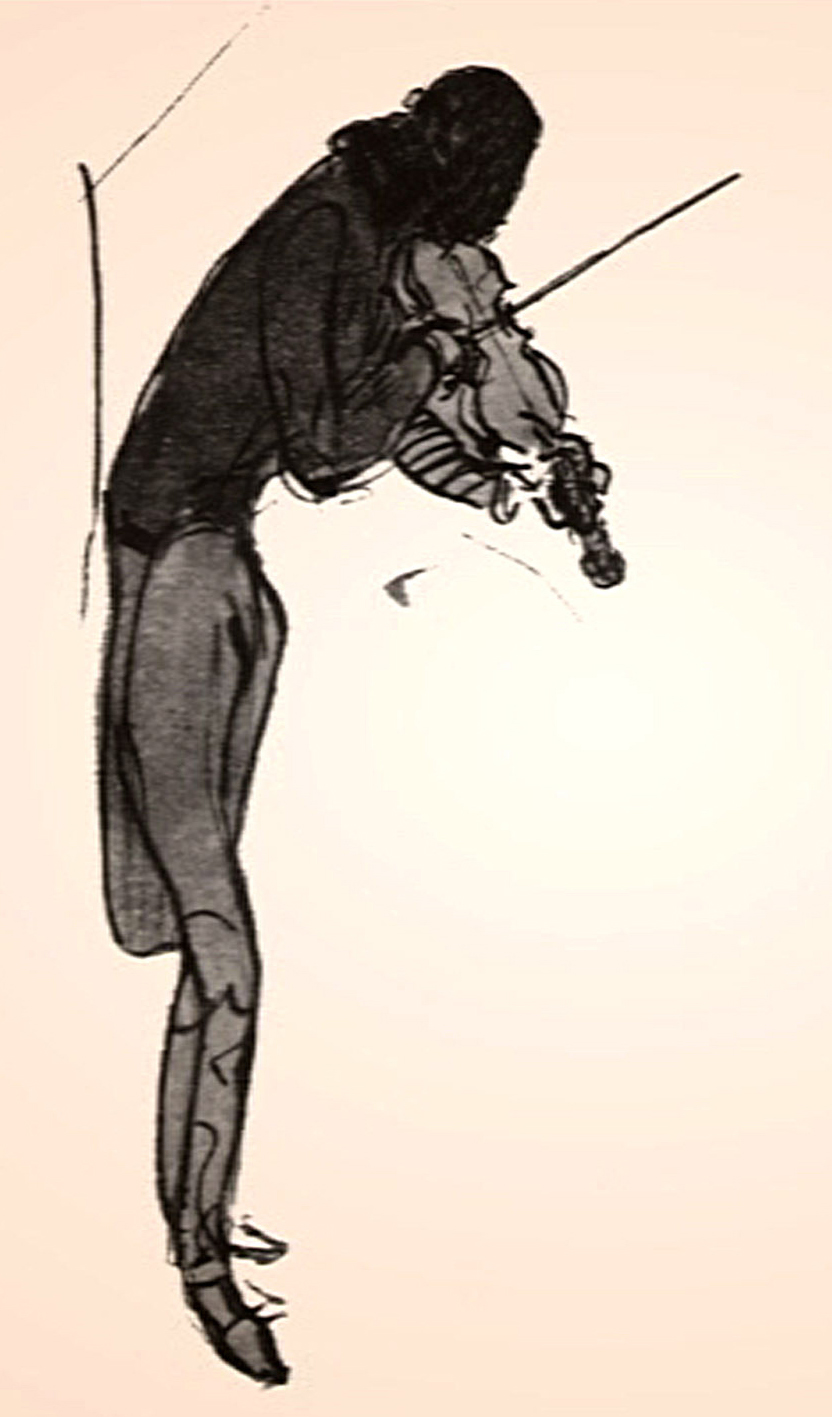 However a research trip to the Paganini Institute in Genoa proved to be a revelation. "I discovered hundreds of drawing, paintings, portraits, caricatures, from a time when people did a lot more drawing than they do today and Niccolo's charisma sprang off the page. I decided that somehow I would make the film work using these illustrations because I have learnt that like music itself, films are in the making and I have put my faith in the physical process. This creates much anxiety in television executives because they want treatments buttoned down to the last detail but I've discovered that treatments are highly dangerous because they force you to make decisions far too early in the process."
Together with his editor, Peter Heelas, Nupen began to piece the film together, which included performances by the guitarist John Williams and, of course, Kremer – although, apart from one brief moment at the end the film, we don't see Kremer's face, just his hands and the fiddle, as if to suggest the spirit of Paganini.
Paganini's Daemon was first shown as part of The South Bank Show in 1997 but it was cut by 20 minutes, which Nupen felt destroyed the very heart and soul of the film. "I bumped into John Williams a few days later and he said, 'Well, that was a bit of a downer, wasn't it?' and like Bizet, who felt Carmen was a failure, I thought that the film was destined to be a failure."
That was until last year, when BBC Four ran a series of Nupen's films, including the full-length, uncut version of Paganini's Daemon. The film had only just finished running when the Nupen's phone rang. "It was John Williams, only this time he said, 'Eight of us have been watching this film, riveted from beginning to end – it's wonderful!'and so I felt encouraged enough to bring it out as a DVD."
Another positive outcome was that directly after they had finished making Paganini's Daemon, Nupen and Kremer (pictured right) felt confident enough that their friendship could survive another project and the film Gidon Kremer: Man of Many Musics (First come the Sounds) was the result. A sequence from that film, entitled Gidon Kremer: Perfectionism and the Thirteenth Caprice is included on the Paganini's Daemon as a coda to the main event.
"Paganini's daemon was so much more than just his talent," says Nupen. "It was the burning, interior spirit that drove this guy with pathetic health with an energy nobody could believe because of his destiny. There has never been an artist with a greater faith in his destiny than Niccolo Paganini."
All images copyright Allegro Films courtesy of The Paganini Institute, Genoa
He provoked wildly contradictory opinions amongst his contemporaries and was constantly denounced as a charlatan in league with the devil
Explore topics
Share this article