Opinion: How much noise is too much noise in the classical concert-hall? |

reviews, news & interviews
Opinion: How much noise is too much noise in the classical concert-hall?
Opinion: How much noise is too much noise in the classical concert-hall?
When the coughing, rustling and texting is infuriating you is it ever ok to speak out?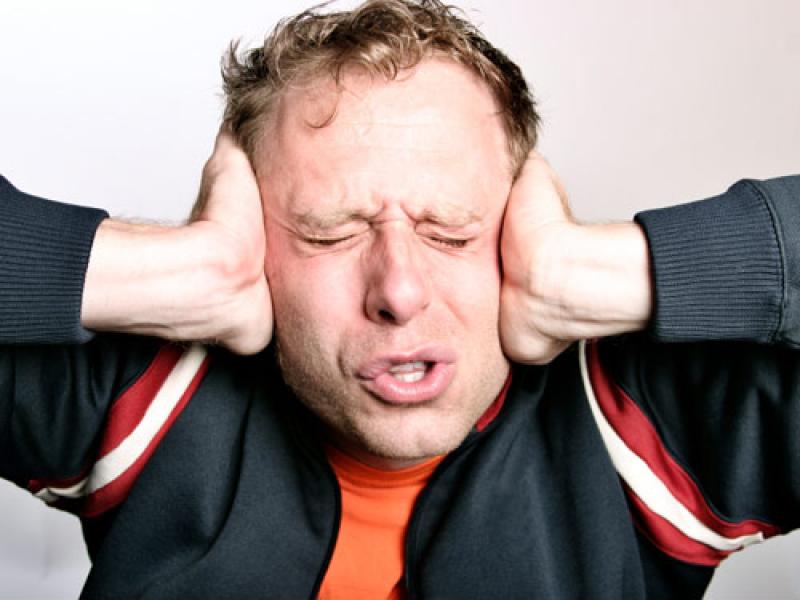 Exceedingly loud and incredibly close: the intimacy of the concert hall disturbs in the digital age
We've all been there: the persistent sweet-unwrapper during a Beethoven slow movement, the mobile-phone screen glowing at the corner of your field of vision throughout King Lear, the fidgeter who seems to drop their programme every time the music subsides to pianissimo. But where do we draw the (battle) line between ambient noise and outright intrusion? And how, more importantly, should we address these concerns in the heat of the moment?
On Sunday night I reviewed half a Proms concert for theartsdesk. The reason I didn't make the second half wasn't illness, displeasure at the performance, or end-of-weekend malaise, but rather that a few members of the audience made it impossible for me to return.
Three middle-aged men accosted us; my companion was told to get out, that she had no right to be there
I was attending the concert with a university-age girl – her first visit to the Proms. A chronic asthmatic, she had coughed a little during the first half, but infrequently, and had stifled it to the very best of her ability. After the first piece a man turned round and told her off (not a whit of sympathy, concern or even basic politeness to his complaint). We apologised, and moved to some empty seats further away. When the interval arrived three middle-aged men accosted us in the foyer. My companion was told to get out, that she had no right to be there, and the parting shot from one – "You dirty bitch" – was announced loud enough for everyone nearby to hear (including two ushers, who did nothing). This to a girl who, by her looks, could easily have still been at school.
In 10 years of frequent concert-going – or indeed some 20-something years of living – I have never encountered such behaviour. I am the first to defend the tolerance, open-mindedness and generally civilised attitude of classical audiences, and in a week in which the New Statesman has so vehemently attacked them was prepared to stand up and argue the contrary. However it doesn't make it easy when smug, self-appointed cultural policemen obtrude themselves so violently into the concert-hall.
The rise of recorded music has inevitably led to a sanitisation of the listening experience. We spend so much time alone at home with these buffed and polished versions of our favourite interpretations that when we step back into the live concert hall we forget to make allowances for – or even to embrace – the ambient noises around us and one-take errors from the performers.
Live concert-going, an anachronism in the digital age, is surely an act of communion – not just between musician and audience member, but among ourselves as listeners too. There's something about the collective listening experience, the shared moment, that can intensify as well as blot the musical canvass, as John Cage's 4"33 (coincidentally making its Proms debut this year) so wittily teaches us. In a secular society this is as close as most of us get to the sacred, to that meditative stillness and sense of community our ancestors took for granted. The bigger the crowd the greater the risk of disturbance, but also the greater pay-off in those magical moments of shared focus
One of the angry men followed us as we walked out, stopping us to elaborate more fully the reasons for his frustration. Music was, he explained, something he wanted to immerse himself totally in without distraction or exception. A rock concert, he laboriously added, was quite a different scenario, and there we would (and should) feel free to cough as much as we liked.
All legitimate points, if patronisingly delivered. But it got me thinking: had we been older, more smartly dressed, or even – and I struggle to conceive or write this – male, would we have been subject to such an attack? Were we in fact being schooled in behaviour in the only way they thought we would understand? The curiously sexualised nature of the insult that was hurled our way felt pointed, building on the hectoring, bullying tone of earlier proceedings. I struggle to imagine anyone addressing an elderly person in such a way, nor taking on a pair of full-grown men with that same aggression.
I've never felt ill at ease or out of place in a concert hall, but faced with such collective assumptions I became self-consciously aware of my age, my gender, my T-shirt and denim, all of which undercut the validity of anything I might have to say in the eyes of these men. It was a concert for which I'd written a programme note; on paper I was an authority, in person I could say nothing they would concede to hear.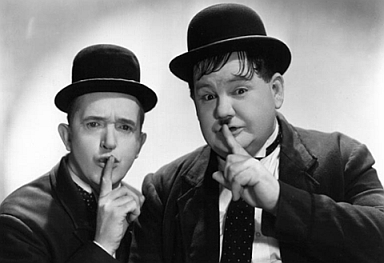 I wish very much the issue hadn't been muddied with obscenity and aggression, because the essential question is a valid one. Were we in the wrong to attend at all, knowing that there might potentially be a noise problem? By that token a chronic asthmatic might never be permitted in the concert hall or theatre, just in case. But is their noise or that of a child, or indeed a Tourette's sufferer, morally or experientially any different to that of a regular flu-sufferer, who might more plausibly be expected to opt out if having a bad night?
What precisely is the covenant we make with our neighbours when we sit down in the Wigmore, National Theatre or Royal Albert Hall for a performance?
If I were to write one, I think it would have to hinge on intent (And I'm not alone among my colleagues to think so). If you are consciously making noise, and by choice (be it texting, rustling, fidgeting or jangling jewellery) it is surely a deliberate act of discourtesy to those around you and all manner of horrible punishments should be rained down upon you. But if likewise you raise the issue of any such noise with your neighbour for the purpose of humiliating them (and venting your own ire) rather than resolving the issue then that too would surely violate the code.
What it comes down to then, predictably enough, like the Aldeburgh World Orchestra whose impressive performance the offstage drama on Sunday night so completely distracted from, is simple tolerance of difference – whether that's of opinion, experience or ethnicity. Watching young people from 35 nations playing harmoniously together only made it harder to conceive that a handful of adults from the UK couldn't manage to put aside ego for a couple of hours and do the same.
We spend so much time alone at home with buffed and polished versions of our favourite interpretations that when we return to the concert-hall we forget to embrace the ambient noises around us
Explore topics
Share this article