LSO, Gergiev, Barbican |

reviews, news & interviews
LSO, Gergiev, Barbican
LSO, Gergiev, Barbican
Big symphonies by an exquisite Russian piano miniaturist make strong impact
Valery Gergiev and an invisible LSO last summer in Trafalgar Square: as ever no apologies
The Tchaikovsky de nos jours, is Theodore Gumbril's dismissal of Skryabin in Aldous Huxley's Twenties novel Antic Hay. For some reason, Alexander Skryabin has suffered more than most from snap judgements of this kind. He has been the woolly theosophist, the vacuous, over-inflated mystifier, the effete, self-indulgent decorative – everything except the refined, disciplined creative genius.
It's high time these images were consigned to the rubbish dump of history, along with the dull-witted Bach, the mad Beethoven, and for that matter the slushy Tchaikovsky. Skryabin was a superior artist whose work demands our attention, and it's great that the LSO and Valery Gergiev are promoting it in their three-concert series of the five symphonies: nos. 1 and 4 in this concert under review, nos. 2 and 5 (
Prometheus
), then no.3 on April 10 and 13 respectively.
Skryabin was fundamentally a pianist and a piano-composer. He was a contemporary and fellow-pupil of Rachmaninov, but his sensibility was quite different. He lacked his colleague's virile tunefulness and was uninterested in the Russian Orthodox chant that was a key source of Rachmaninov's melody. Instead he drew on Liszt (and to some degree Chopin) for a harmonic and keyboard language that became more and more esoteric, exquisite and concentrated as he got older. He died aged 43 in 1915 of septicaemia from an untreated boil on his upper lip, but I've often wondered how he would have fared in the brusque, matter-of-fact world of early Soviet art: badly, I suppose, like his most interesting successor, Nikolai Roslavets, who survived physically but was later airbrushed out of Soviet music history.
These were fine, controlled performances, correctly free in style but never rambling or diffuse
Skryabin wrote a handful of large-scale works, but to my mind his essential genius (like Chopin's) was as a miniaturist. In bigger pieces like the hour-long First Symphony he tended to get trapped into overworking short-winded ideas and building them up to grandiose climaxes that don't quite punch their weight. This is even still to some extent the case with the mature so-called Fourth Symphony, whose proper title, Poem of Ecstasy, gives some idea of Skryabin's tendency to work himself up into a frenzy of what Wagner would probably have called effects without causes.
All the same, there is superb music in both works, and not least some brilliant orchestral writing – unexpected in a composer nine-tenths of whose music is for solo piano (Chopin, by comparison, had no interest in the orchestra and no idea what to do with it). The First Symphony shows that Skryabin had been listening closely to Wagner and studying his scores, especially I would suggest the second act of Tristan und Isolde. The music has the same kind of gasping, eloquent beauty, if not a comparable harmonic or melodic range; and this quality survives into the vocal finale (a setting of a rather empty poem in praise of Art by one J Sergennois) at least until the chorus comes in halfway through, at which point the exquisite is abruptly replaced by textbook counterpoint in a bland, Lisztian E major, in obvious reminiscence of that composer's Faust Symphony.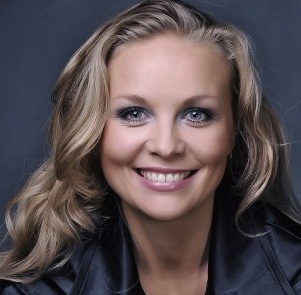 Gergiev did both works proud, without the slightest trace of apology. These were fine, controlled performances, correctly free in style but never rambling or diffuse, and wonderfully well-played by a full-strength LSO. In both quality and quantity, the sound – orchestral and choral – was terrific. Gergiev also produced a pair of excellent soloists from the Mariinsky, the mezzo-soprano Ekaterina Sergeyeva (pictured right) and the tenor Alexander Timchenko: a long way to come, perhaps, to support a composer who didn't love the human voice. Apart from this finale, one early song and a wordless chorus in Prometheus, Skryabin never wrote for it at all.
Gergiev offset the Skryabin pieces, aptly enough, with Liszt's A major piano concerto, another work that makes a little too much of not much, but gets away with it by sheer technical wizardry. Denis Matsuev treated it as a masterclass in effortless, unself-promoting bravura: the piano as king, without the flailing arms or wild hair-do that one imagines gave Liszt his special cachet. Superb in every way.
Valery Gergiev and the LSO perform two more concerts in the Skryabin series at the Barbican on April 10 and 13.
Skryabin was a superior artist whose work demands our attention
rating
Share this article