Karen Cargill, Simon Lepper, Wigmore Hall review - opulence within bounds |

reviews, news & interviews
Karen Cargill, Simon Lepper, Wigmore Hall review - opulence within bounds
Karen Cargill, Simon Lepper, Wigmore Hall review - opulence within bounds
Classy subtleties, but this mezzo in a thousand needs more pianistic help to soar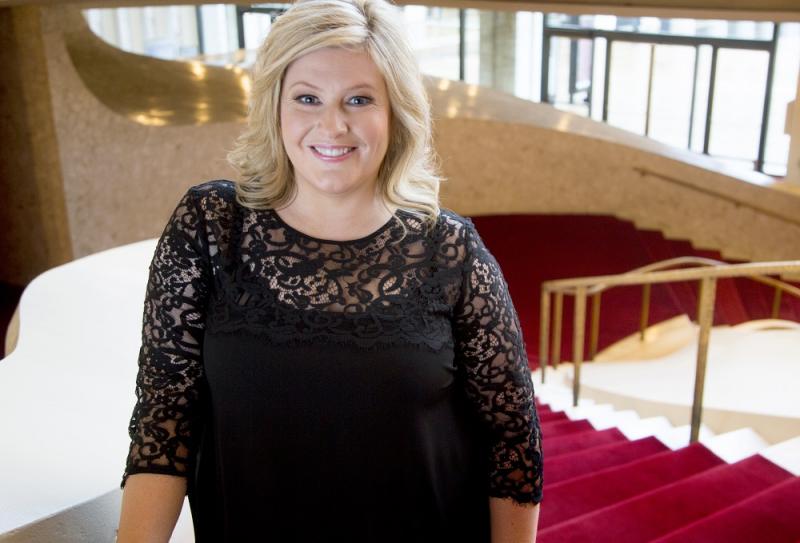 Karen Cargill: opulent French and German songs
Singing satirist Anna Russell placed the French chanson in her category of songs for singers "with no voice but tremendous artistry". Mezzo Karen Cargill has tremendous artistry but also a very great voice indeed, a mysterious gift which makes her one in a thousand, and also rather good French (put that down to Scotland's "Auld Alliance, perhaps).
Whether her particular choice of the
Gallic repertoire
was ideal to sustain three-quarters of a
Wigmore
song recital which fell a bit short of the greatness she undoubtedly owns is another matter.
You spend all your life not hearing a gem, Hahn's chanson Bachien "A Chloris", and then two performances come along within a month to charm (such, at least, was the case for me; lovers of this repertoire may raise eyebrows at the confession). Cargill and Simon Lepper approached this and much else in very different style from Lucy Crowe and Anna Tilbrook a couple of Fridays ago – more veiled and mysterious, less in the bright sunshine; that made Duparc's Phidylé the height of enigmatic beauty at a point where the recital at last seemed to be gathering cumulative magic. Other highlights included Chausson's "Le colibri" and the Hahn elegy "L'enamourée", where Cargill capitalised on that sliver of golden sound which makes her such a natural in the chanson and Lepper transformed a potentially banal swell in the piano line.
At other points you wished he weren't so much the deferent accompanist rather than a bold but still utterly supportive pianist like Tilbrook. Even Debussy, in his Chansons de Bilitis, could do with the mists burnt off from time to time. And in Wagner's Wesendonck Lieder, Cargill's opulent operatics could really have taken wing if her partner had done so too. Nevertheless the fabulous chest tones in what, without perfect pitch, I took to be a transposed "Schmerzen" ("Agonies") showed the full works, and, always vivid in showing the meaning of each song, she was excellent with the text of the languishing hothouse reverie of "Im Treibhaus".
Grieg's "Ein Traum" made another opulent gambit as the only encore, but you felt that a full flight from this great singer would have encouraged one or two more. Nevertheless, glimmers here and a superlative recording of Berlioz's Les nuits d'été prove that the conductor on that CD, Robin Ticciati, is right to be looking to Cargill to sing Dido or Cassandre in the Glyndebourne production of Les Troyens we hope to witness.
Even Debussy could do with the mists burnt off from time to time
rating
Explore topics
Share this article