James Dillon's Stabat Mater, London Sinfonietta, Volkov, QEH |

reviews, news & interviews
James Dillon's Stabat Mater, London Sinfonietta, Volkov, QEH
James Dillon's Stabat Mater, London Sinfonietta, Volkov, QEH
Grand scale, fresh approach to a familiar Latin hymn
Thursday, 22 January 2015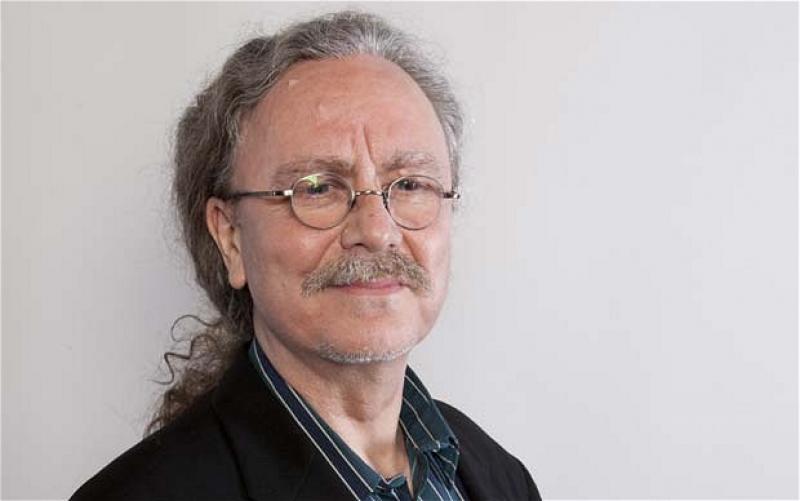 James Dillon: unity in diversity
James Dillon calls this major work, premered at the Huddersfield Contemporary Music Festival last November, a "Cubist Stabat Mater". He sets the hymn, but adds in more recent words, texts on related themes by Picasso, Kristeva and Rilke, among others. The music, too, acknowledges the passage of historical time, with subtle references to musical styles from down the centuries.
If this all sounds like a recipe for Postmodern intellectualism and detachment, the results are surprisingly direct – a heartfelt and emphatic response to the image of the grieving mother. Dillon is too much the Modernist to take anything as canonical as a sacred text at face value, and must find a cultural framework to legitimise his engagement. But having done that, he can concentrate on pure emotion, creating a powerful manifestation of grieving and lament.
The work is scored for 12-voice chorus and 11-piece ensemble. The voices are amplified and spatially projected around the hall, another paradoxically distancing effect. The ensemble is bass heavy, and dominated by the sounds of piano, percussion and bass/contrabass clarinet. Typically for Dillon, the piece plays out on a grand scale, the duration more than 75 minutes. The structure is episodic, the choral stanzas interspersed with instrumental episodes – no development here, merely alternation. A sense of ritual is invoked by the opening "incipit", a series of inscrutably complex chords, each held for several minutes, and each dimenuendoing to a single sonority from the synthesiser. The setting of the text is less dense and more plaintive. Again the notes and chords are all held for very long durations, although interest is always maintained through harmonic colour.
All these references and allusions feed into a single, unified musical styleDillon's music is rarely easy on the performers, and this work presents a whole new set of challenges. There are a few virtuosic solos, and trumpeter Alistair Mackie had several spots in the limelight. The choir were often required to sing at extremes of register and at very quiet dynamics, usually holding the notes over extended durations. The BBC Singers and the London Sinfonietta rose to all the challenges - curious that we don't hear this combination more often - and conductor Ilan Volkov demonstrated his trademark attention to detail, finding all the right balances in this deceptively complex score.
The sheer sense of unity seemed to have been achieved, by composer and performers alike, in spite of the work's diffuse conception. There is only one explicit musical quotation, from Pergolesi's Stabat Mater, but even this is only present to illustrate a thought from Julia Kristeva, her words intoned by the choir, but atomised to a phonetic level and beyond comprehension. The trumpet solos often came close to jazz improvisation, while the electric guitar, heavy laden with tremolo, was apparently intended to evoke gospel music. But all these references and allusions feed into a single, unified musical style, and through it a singular expression of grief. Dillon takes a broad cultural view of his subject, but brings it all back into a narrow emotive field, everything serving his lamentation, its emotion now refined to the utmost intensity.
Dillon is too much the Modernist to take anything as canonical as a sacred text at face value
rating
Explore topics
Share this article