Classical CDs Weekly: Wim Henderickx, Mahler, Roger Woodward |

reviews, news & interviews
Classical CDs Weekly: Wim Henderickx, Mahler, Roger Woodward
Classical CDs Weekly: Wim Henderickx, Mahler, Roger Woodward
Flemish modernism, an epic symphony in a new guise and a handsome tribute to a veteran pianist
Amsterdam's Camerata RCO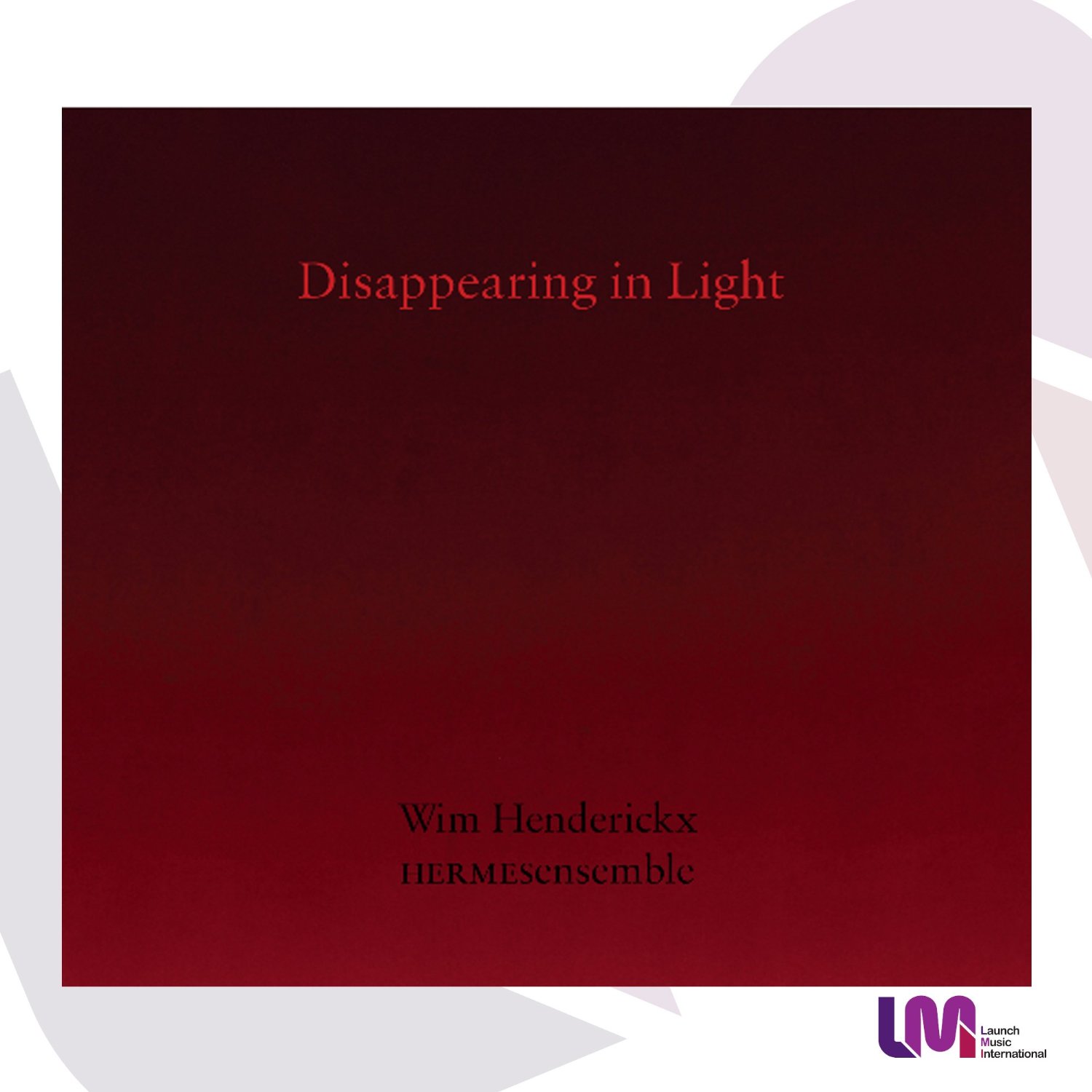 Wim Henderickx: Disappearing in Light HERMESensemble/Wim Henderickx (HERMESensemble)

Flemish composer Wim Henderickx's music is a bewildering mixture of influences – of Stravinsky, Bartók, Messiaen, Xenakis and Ligeti. All of which are combined with a refreshingly un-woolly injection of Eastern philosophy. In Henderickx's words, "For me, non-Western cultures are more than a source of inspiration... I think about how I can integrate other cultures in a pure and really sincere manner." And he succeeds; this disc rarely feels like Western art music, and Henderickx manages to juggle his ingredients with fluent ease. The Four Elements contains some wonderful things, the blend of acoustic instruments and mezzo-soprano Mireille Capelle seamlessly fused with subtly deployed electronics. Breathy rustlings add colour to Air, and Water's dribbling, burbling sound effects are nicely assimilated. Punchy "sound bursts of stones" jolt the ears during Earth.

Henderickx's Raga III is so idiomatically conceived that it sounds at first more like a field recording than a composed work; micro intervals on Marc Tooten's florid solo viola line hovering above a discreet synthesised drone. The five extended movements of Disappearing in Light are more uneven, though the central Meditation's tubular bells well-matched with Capelle's linguistically non-specific vocals. The closing section, Light, contains some gorgeously strange sounds. Highly individual, accomplished music, smartly performed by Antwerp's HERMESensemble. Beautiful sleeve art and neat design just about compensate for longwinded, abstruse sleeve notes – don't read them until after you've listened to the CD.



Mahler: Symphony no 9 (arrangement for chamber ensemble by Klaus Simon) Camerata RCO/Gustavo Gimeno (Gutman Records)

Schoenberg began arranging Mahler's Das Lied von der Erde for reduced forces in the 1920s, and Erwin Stein later completed a chamber version of Symphony no 4. Mahler's music isn't all brassy bombast. Conductor Klaus Simon's new reduction of no 9 sounds very idiomatic and has more credibility than Gilbert Kaplan's efficient, though pointless, slimmed-down Resurrection Symphony. This, remarkably, is the second recording of Simon's Mahler 9, performed here with some style by 16 players drawn from the Royal Concertgebouw Orchestra. Simon writes of his search for textural clarity, believing that Mahler's modernity is more apparent when stripped of clutter: "The masses of sound are carefully reduced... Mahler experienced just like under the magnifying glass." He largely keeps to Mahler's original dynamics, and while there's scope for string doubling, this performance uses one player per part. Importantly, the piano isn't overused, and, instead of a harmonium, Simon deploys an accordion. As a colleague suggested to me, its use takes us from chilly church and into Viennese cafe society.

Start listening to Gustavo Gimeno's carefully plotted Andante comodo and any doubts will fall by the wayside. No 9 isn't one of Mahler's jollier offerings, but this performance made me grin. The bigger climaxes aren't undersold. Listen to the bell-like low piano substituting for funereal timpani in the first movement's climax, which is sharply pointed and suitably terrifying. The second movement Ländler has plenty of nostalgic warmth, and the touches of accordion are delicious. The Rondo Burleske is sharp, fierce and pungent – the heartbreaking central section matchlessly played. Solo strings scrub up nicely in the Adagio's opening paragraph, Mahler's hymn tune rendered with understated delicacy and warmth, and the movement's fade is heart stopping. Magical stuff – brilliantly played, and impeccably recorded. One of the best Mahler recordings in years.


Roger Woodward: A Concerto Collection (ABC Classics)

Looking at the tracklisting on this seven CD gets one thinking about the size, or otherwise, of different pianists' repertoires. Roger Woodward's closest rival in the diversity stakes is, perhaps, Vladimir Ashkenazy. Ashkenzay's recorded legacy is dazzlingly wide, and he's still managing to release engaging, fresh discs of Bach and Scriabin alongside his conducting engagements. Woodward's energy isn't flagging either. Few pianists can perform dense contemporary music with such unruffled ease, and one of the most striking works here involves Woodward as conductor, leading Sydney's Alpha Centauri Ensemble in Xenakis's Kraanerg. This terrifying 71 minute piece for orchestra and tape, originally performed with accompanying choreography, is echt-Xenakis. Baying brass jostle with juddering lower string lines, volleys of percussion and eerie taped electronics. Some of the spookier noises defy ready analysis. Woodward directs with complete confidence, and the 1988 recording still packs a vivid punch. Other contemporary works include Larry Sitsky's entertaining Piano Concerto no 1, an engaging sequence of 22 short movements depicting the cards in a Tarot pack, and a concerto for violin and piano by Barry Conyngham. The latter is superficially striking but not as powerful as a live performance of Schoenberg's neglected Piano Concerto. This receives an affirmative, lucid performance, Woodward succeeding better than most pianists in highlighting the work's debt to 19th century tradition.

We get an entertaining, deft reading of Scriabin's uneven Prometheus: The Poem of Fire conducted by Edo de Waart. He also leads Woodward in a rollicking traversal of Prokofiev's Concerto no 3, a reading confidently fusing muscular weight with good humour. We get, unexpectedly, Rachmaninov 2, affectionately conducted by Charles Dutoit. The first three discs contain delicate, poised performances of concerti by Bach, Chopin and Beethoven, all in readings you'd be more than happy to live with. An obscure, improbable Concerto for Violin and Organ by Haydn is a delight: a harmonious musical sparring match where veteran Polish violinist Wanda Wiłkomirska banters with Woodward's chirpy pipe organ. A wonderful set, though clumsily packaged – the CDs could easily have been accommodated in a slimline box.
Mahler's modernity is more apparent when stripped of clutter
Explore topics
Share this article