Classical CDs Weekly: Sverre Indris Joner, John McLeod, Poulenc, Stravinsky |

reviews, news & interviews
Classical CDs Weekly: Sverre Indris Joner, John McLeod, Poulenc, Stravinsky
Classical CDs Weekly: Sverre Indris Joner, John McLeod, Poulenc, Stravinsky
Norwegian tango, new Scottish orchestral music and a classic Stravinsky disc returns from the vaults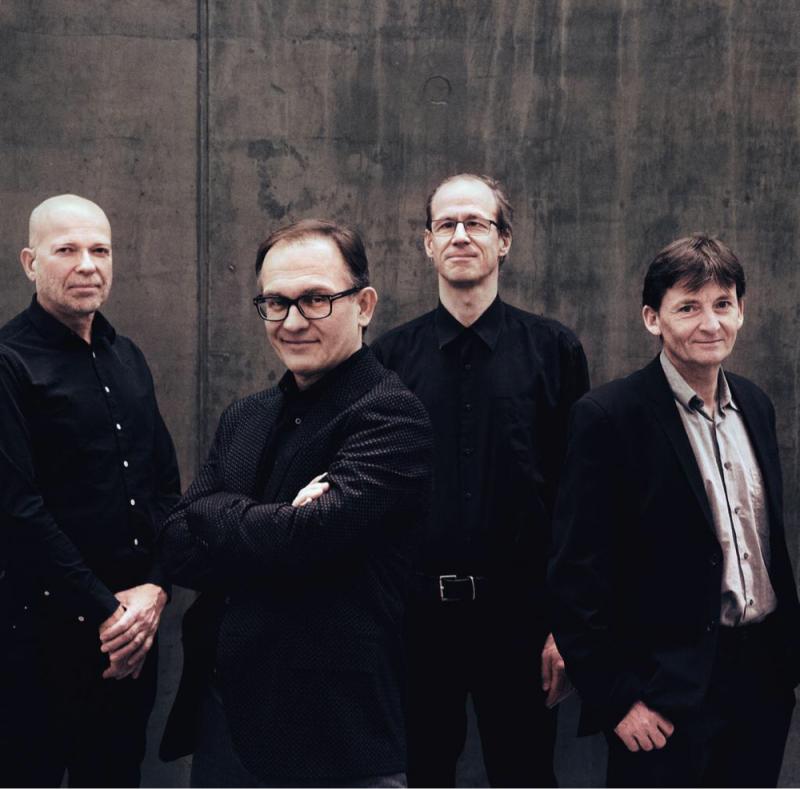 Nordic noir: Sverre Indris Joner and Tango for 3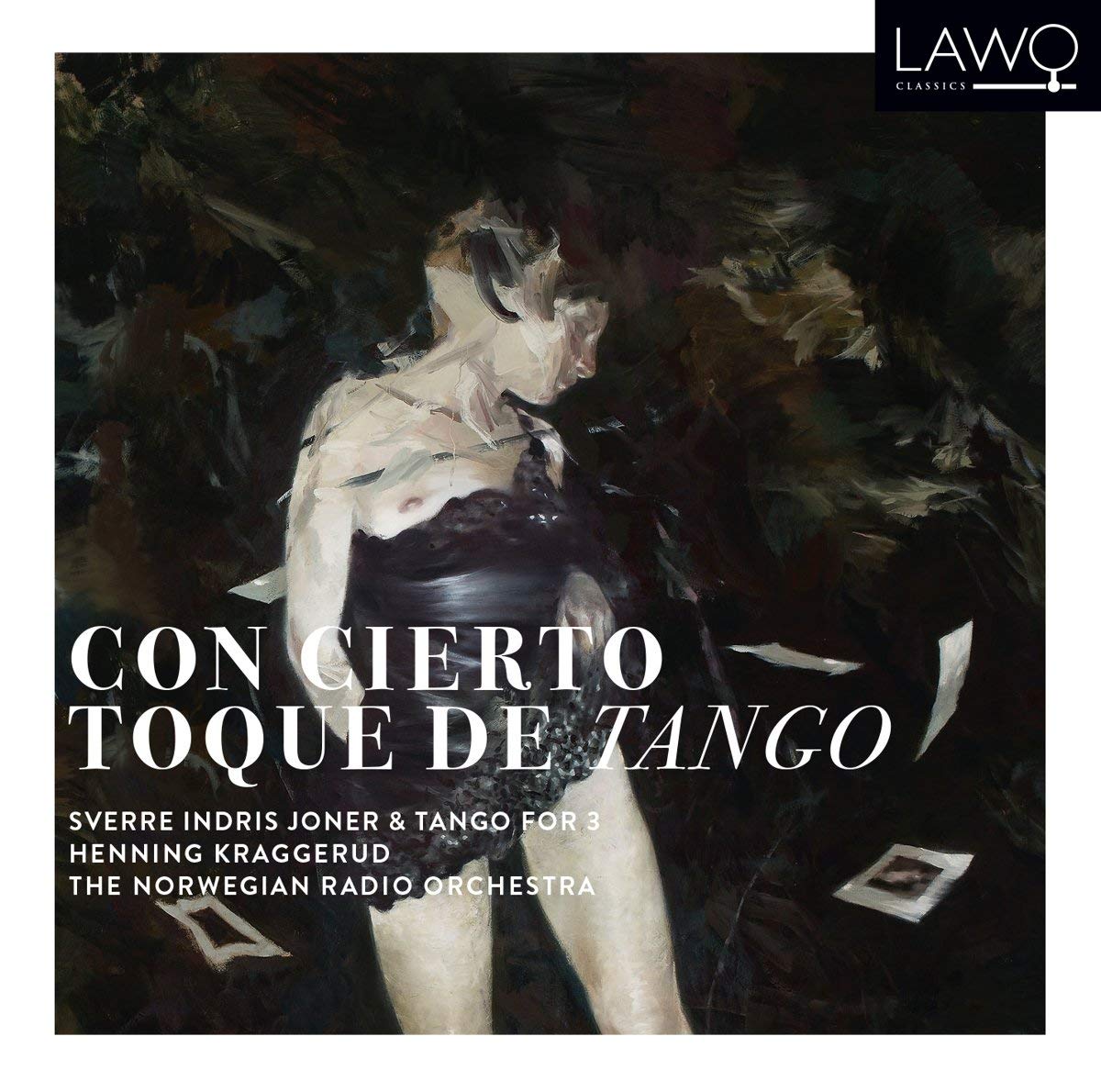 Sverre Indris Joner: Con cierto toque de tango Henning Kraggerud (violin), Norwegian Radio Orchestra/Sverre Indris Joner, with Tango for 3 (Lawo Classics)
Sverre Indris Joner is described in this disc's notes as "the doyen of Latin American music in Norway". Besides composing, playing, teaching and researching, he's also found the time to act, illustrate and write plays. The Finnish love for Argentinian tango is well-documented; presumably Norwegians are also getting in on the act. Joner himself writes about the challenges of orchestrating and arranging tangos, and his solutions are pleasingly idiomatic, the music's hard edges never smoothed over with orchestral gloop. Here we get a selection of shorter tango-inspired pieces alongside two larger-scale works, making for one of the most unexpectedly entertaining orchestral releases of the year. Henning Kraggerud is the soloist in Joner's Con cierto toque de tango. Written "with one foot firmly planted in Norway", it's intoxicating stuff, the punning title's hint of tango rather more than a hint. Kraggerud is outstanding, sultry and incisive by turns in a smart work which deserves to be a popular classic.
The other concertante piece is Joner's Concerto Grosso for tango quartet and string orchestra, music of smouldering intensity and rhythmic power. The four soloists (cheekily named Tango for 3) include Joner on piano; violinist Odd Hannisdal is compelling in the central section. The shorter pieces are great fun. Vino y se fue (He came and he disappeared) alludes to the gap left in Argentina's tango tradition since the death of Astor Piazzolla. Retrolonga is a virtuosic orchestral showpiece and there's a bittersweet tribute to Joner's Latvian mother. Brilliant – few recent discs have made me smile so much as this one.
Out of the Silence: Orchestral Music by John McLeod Royal Scottish National Orchestra/John McLeod and Holly Mathieson, with Evelyn Glennie (percussion) (Delphian)
Veteran Scottish composer John McLeod is unafraid to acknowledge his influences, peppering his scores with allusions and brazen quotes. Try his breakthrough orchestral piece, 1974's The Shostakovich Connection. This gleefully appropriates a theme from Shostakovich's 5th Symphony, initially placing it over the chromatic cello motif which opens the 12th Quartet. McLeod's sequence of variations and interludes is brilliantly worked out, and there's an unexpected chunk of Lutoslawski's Concerto for Orchestra thrown in. If you're fond of either composer, McLeod's tribute will enthral, and the more recent Out of the Silence is an engrossing anniversary tribute to Nielsen. This "imaginary conversation" between the two emphasises both musicians' craggy individuality, quoting from Nielsen's 4th Symphony and Clarinet Concerto before concluding with a pair of irascible duelling piccolos.
And doesn't the opening of the 1987 Percussion Concerto suggest Britten's Sinfonia da Requiem? Evelyn Glennie gave the first performance and returns here. You miss the visual element, but this is another fascinating piece, the five movements centred around an exquisite "Nightscape (Callanish)" inspired by standing stones on the Isle of Lewis. Flexatone, vibraphone and crotales are thrown in, used with rare delicacy. McLeod's Hebridean Dances are lighter fare, arrangements of folk tunes collected in the early 20th century. They're enormously enjoyable. Recommended with enthusiasm as a compelling introduction to a major figure. We get immaculate performances from the Royal Scottish National Orchestra: assistant conductor Holly Mathieson directs Out of the Silence while McLeod himself conducts the rest. Handsome engineering too – a fascinating anthology.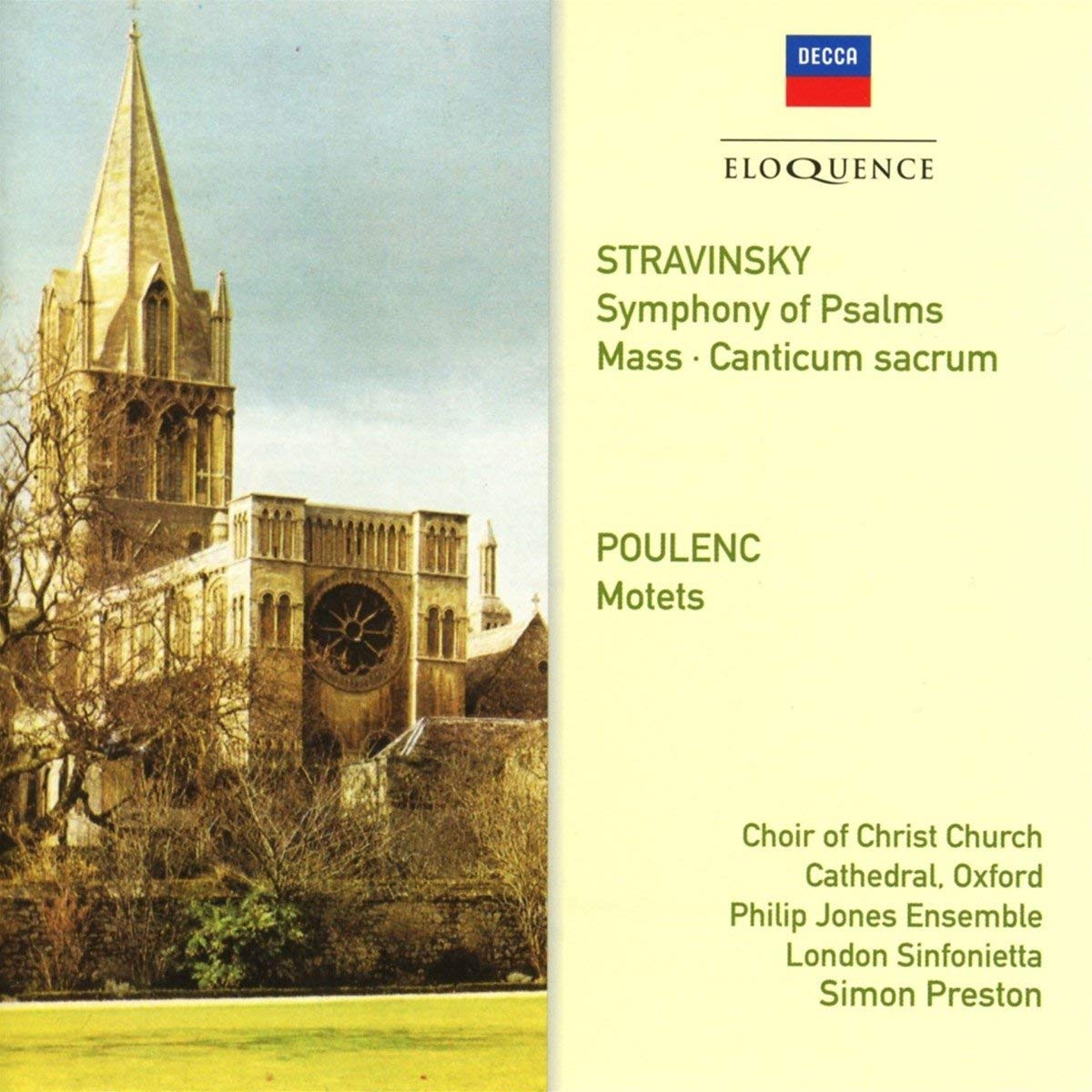 Stravinsky: Symphony of Psalms, Mass, Canticum sacrum, Poulenc: Motets Choir of Christ Church Cathedral, Oxford, Philip Jones Ensemble, London Sinfonietta/Simon Preston (Decca Eloquence)
Stravinsky indicated a preference for an all-male choir in the score for his Symphony of Psalms, though few performances take this option. Here's Simon Preston's pioneering 1973 recording (originally released on Decca's Argo imprint), which makes a persuasive case for using boys in the upper-voice parts. If you're looking for full-throated Slavic singing, seek out a vintage Czech LP conducted by Karel Ancerl. Preston's Oxford account is cooler and cleaner, though putting the lie to any accusation that Stravinsky's music is cool and inexpressive. The work's final minutes should have you blubbering. The choral sound is glorious: incisive and punchy, beautifully accompanied by an expanded, augmented Philip Jones Brass ensemble. Decca Eloquence throw in the original coupling, too: Stravinsky's 1955 Canticum sacrum. Written for the vast expanses of St Mark's Venice, it shows Stravinsky dipping his toes into serial composition and writing for the organ for the first time. Newcomers needn't fear: this striking, sombre piece is vividly accessible and brilliantly scored, trombones and trumpets echoing in a very Venetian way.
As bonuses, we get a radiant perfomance of Stravinsky's neo-classical Mass, the wind and brass parts now taken by the London Sinfonietta (wonderful oboes and trumpets in the "Gloria"). Plus riveting accounts of the Quatre Motets pour un temps de Pénitence by Poulenc. An important disc, wearing its 45 years very lightly indeed.
The music's hard edges aren't smoothed over with orchestral gloop
Explore topics
Share this article