Classical CDs Weekly: Scarlatti, Shostakovich, Taverner |

reviews, news & interviews
Classical CDs Weekly: Scarlatti, Shostakovich, Taverner
Classical CDs Weekly: Scarlatti, Shostakovich, Taverner
Early English polyphony, Soviet symphonies and Baroque arias
Saturday, 07 November 2015
The Tallis Scholars enjoying a few minutes' rest
Alessandro Scarlatti: Con eco d'amore – Arias from operas and cantatas Elizabeth Watts (soprano), The English Concert/Laurence Cummings (director and continuo) (Harmonia Mundi)
Scarlatti? He of keyboard sonata fame? That's actually Domenico; this recital disc collects soprano arias by his father Alessandro (1660-1725), whose star has been eclipsed by his son. Scarlatti senior didn't write much instrumental music, but was amazingly prolific in other areas. He composed 600 cantatas, 30 oratorios, and claimed to have written over 100 operas during a 40-year career. So you worry that his music might be a little routine, the work of a complacent composer running on autopilot. On the evidence of Elizabeth Watts' anthology, Scarlatti was one of the greats. This disc fizzes. Watts and director Laurence Cummings give us a dazzling sequence of numbers drawn from operas, serenatas and cantatas which leave one desperately wanting a second helping.
Watts's voice ticks every box. She's thrilling at full pelt, her sound brassy enough to make your windows rattle, but unbelievably sensitive and seductive in the quieter moments. Cummings gets sprightly, sharp backing from The English Concert, several numbers featuring some glorious trumpet playing from Mark Bennett. "Se geloso è il mio core" from Scarlatti's serenata Endimione e Cintia is typical, soprano and trumpet soloists daring one another to deliver the more flamboyant trills. Watts's athleticism is astounding. "Mentr'io godo", from a 1707 cantata, showcases Watts in reflective mood. Hearing her intone the single word "mormorando" is worth the disc price alone. It closes with "A battaglia, pensieri", an audacious soprano/trumpet duet that should have listeners dancing around the room. Joyous stuff, and another entrant on my Best of 2015 shortlist. Read David Nice's Q&A with Watts for more on the arias.
Shostakovich: Symphonies 1-15 Royal Liverpool Philharmonic Orchestra/Vasily Petrenko (Naxos)
Sensible folk will have collected Vasily Petrenko's Shostakovich series as each disc has appeared. Those who procrastinated should nip out and buy this amazingly cheap box, the symphonies squeezed on to nine discs. It's a steal, and these performances are consistently impressive. The only disappointments are musical. Symphonies 2 and 3 are pieces you'll probably only want to hear once, and Petrenko's valiant efforts aren't enough to save No.12 from sounding like blustery noise. The high spots are legion: Shostakovich's precocious Symphony No.1 is a fabulous, confident work. Repeated listenings confirm just how mature it is, the tonal shifts and sardonic humour already fully developed. Petrenko's performance catches the jokiness (check out the piano writing in the scherzo) and the tragedy: the oboe-led Lento is one of the great symphonic slow movements. These discs are so well engineered. No. 4's vast forces are handsomely recorded, the final fade to black shattering.
The Fifth Symphony's sardonic scherzo highlight's Petrenko's strengths, as does its expansive slow movement, though I've never been convinced by slow readings of the finale's coda. Symphonies 6 and 9 are both terrific, the former's vast Largo sounding as if it's a single take. You daren't leave the room while you're listening to it. The faster movements dazzle, helped by forwardly balanced winds and brass. Symphonies 7 and 8 are among the best, and Petrenko's 10th is almost as good as Andris Nelsons'. The bells which close the finale of the 11th ring out in suitably ambiguous fashion, daring us to believe that this is a Soviet-style happy ending. Bass Alexander Vinograd excels in Nos. 13 and 14, and Petrenko's 15th is haunting, witty and bittersweet, the percussion rich coda a fitting close to this cycle. The orchestral playing is razor sharp, the recordings have plenty of oomph, and the notes are detailed. What's stopping you?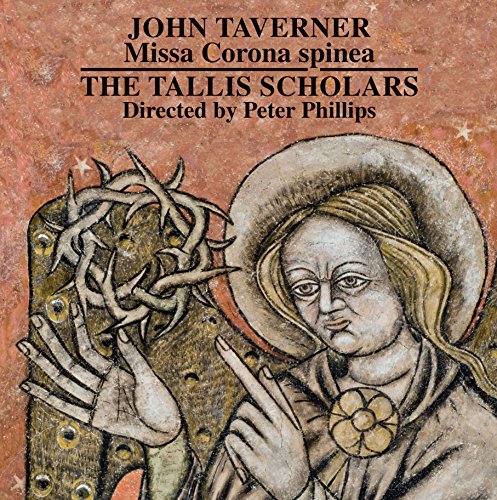 Taverner: Missa Corona spinea The Tallis Scholars/Peter Phillips (Gimmell)
John Taverner (not to be confused with near-namesake John Tavener) is a shadowy presence in early English music. His unaccompanied Missa Corona spinea may have been commissioned by Cardinal Wolsey; Peter Phillips' booklet essay suggests that the work's musical flamboyance could have invoked Henry VIII's jealousy, hastening Wolsey's abrupt fall from favour. There are several remarkable things in this piece, notably two 'gimmells', passages where a single line is divided into two parts. The examples cited by Peter Phillips in his sleeve note are startling. Particularly that in the Sanctus: trebles Janet Coxwell and Amy Haworth soaring higher than you'd imagine to be physically possible, with an accuracy and purity of tone that defy belief. Taverner must have been writing for an elite team of trebles; it's quickly apparent that none of the other vocal parts are as challenging.
You'd expect the Tallis Scholars to excel in this repertoire. There's a boldness and confidence to this performance which is utterly disarming. Their lack of vibrato allows every quirk in Taverner's writing to register, without ever sounding too polite, too 'English'. Intonation is impeccable, and when they're singing at full pelt (as in the brief Alleluia which concludes the work), their sound is rich, fulsome but never overbearing. Immaculately recorded in Oxford's Merton College – this is a remarkable disc. Phillips' erudite essay will tell you all you need to know about Taverner, and the sleeve art is striking. Marvellous.
Hearing Watts intone the single word 'mormorando' is worth the disc price alone
Explore topics
Share this article