Classical CDs Weekly: Konstantia Gourzi, Ravel, Sarah Willis |

reviews, news & interviews
Classical CDs Weekly: Konstantia Gourzi, Ravel, Sarah Willis
Classical CDs Weekly: Konstantia Gourzi, Ravel, Sarah Willis
Greek chamber music, French pianism and an entertaining horn disc
Saturday, 03 January 2015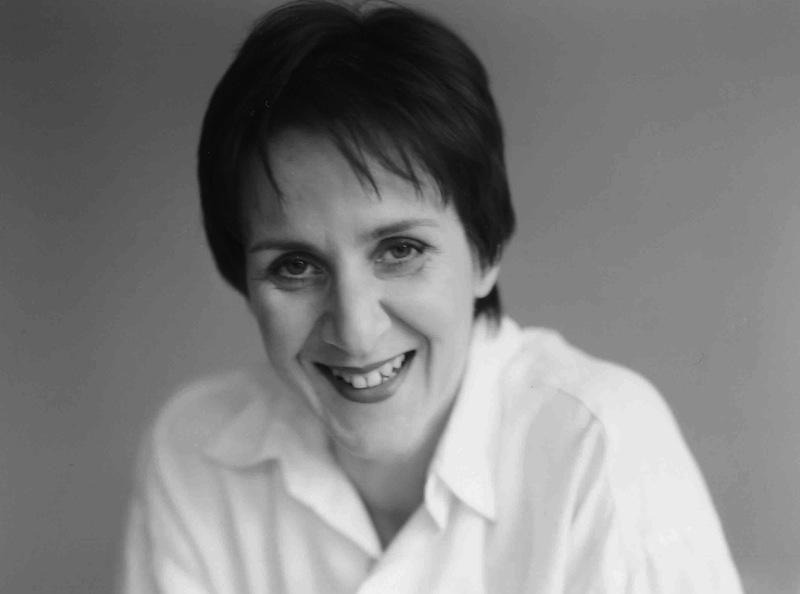 Konstantia Gourzi: tiny pencil sketches
Konstantia Gourzi: Music for piano and string quartet (ECM)
You rather hope you'll bump into and make the acquaintance of the Greek composer Konstantia Gourzi. And that she'll be sufficiently impressed by the force of your personality that she'll capture it in music. The most immediately engaging work on this disc is Aiolos Wind, a sequence of six tiny piano pieces from 1993, each one recalling an encounter with a different musician. They're like tiny pencil sketches, each one sharply drawn and economic. Helmut Lachenmann's folky rumination is enchanting, and there's a transcendent, pure tribute to Claudio Abbado, the piano strings plucked. Barenboim's is the most euphonious. And the cycle lasts barely six minutes, so you'll instantly want to absorb it again – though it's a shame that ECM haven't separately banded each piece. Gourzi's elegant, spare music does so much with so little: 2005's Eine kleine Geschichte tells its story slowly and patiently. We get two more taut suites of piano miniatures. That they're so appealing has much to do with pianist Lorenda Ramou's skill; hers is some of the softest, subtlest playing you'll hear.
Equally concise is Gourzi's oddly titled P-ILION, a string quartet subtitled "nine fragments of an eternity" – the ten-minute sequence of movements capturing the sights and sounds of a Greek forest. Rushing wind and chirping crickets fill the central sections, and a haunting cello solo dominates the quartet's nocturnal close. An earlier string quartet, Israel, opens and closes in glacial stillness, the contours and quirks of folk melody giving colour to the faster music. Both quartets are effortlessly dispatched by Ensemble Coriolis, who join Ramou in two brief, sublime pieces for piano quintet. Vibrato 1 and Vibrato 2 share an insidiously memorable ostinato, and both works leave you wanting more. ECM's production values are predictably impressive.
Ravel: Complete Solo Piano Works Florian Uhlig (Hänssler Classic)
Usually Ravel's solo piano output can be squeezed onto a pair of discs. Florian Uhlig's box stretches to three. Unexpected bonus items include La Parade, unpublished until 2008. Which isn't top notch Ravel by any stretch, though it's still an entertaining romp, composed to accompany an informal dance piece in 1898. We don't always hear the early Sérénade Grotesque either. Unpublished until 1975 though written in the early 1890s, it's Ravel's earliest surviving work. It does sound wholly characteristic, showing that his fascination with Spanish music was there from the start. Uhlig gives us three Fragments Symphoniques drawn from Daphnis and Chloé, adapted from Ravel's piano rehearsal score. They're superbly arranged and magnificently played here, and, as with all good transcriptions, you soon forget that you've ever heard this music in orchestral guise. The Danse Guerrière is astonishing here, sounding as if Uhlig's acquired a third hand.
You'd happily buy this set for the Daphnis excerpts alone, but there's much more. Uhlig's crystalline articulation and Hänssler Classic's dryish, close sound are so well-matched. Gaspard de la nuit combines technical brilliance with emotional resonance in one of the work's best modern performances. Le Tombeau de Couperin is crisp, dry and witty, with dazzling articulation in the closing "Toccata". There's a delectable, if dry-eyed, Pavane, and a sparkling Sonatine. If you're still unsure, sample the final movements of Miroirs; a dizzying version of "Alborada del gracioso" leading into a hypnotic account of "La vallée des cloches". Along with Steven Osborne's Hyperion set, a library choice for those enchanted by Ravel's keyboard music.
Sarah Willis: Horn Discoveries (Gebr Alexander)
The Berlin Philharmonic's Sarah Willis is probably the most famous fourth horn player out there. You expect a celebrity brass soloist merely to play higher and louder than the competition, so it's refreshing to hear a player promoting the glories of the horn's lower reaches with such eloquent force. Willis's punchy low register is a thing to marvel at. And, crucially, her intonation is impeccable – the sounds, however low, are always recognisable as musical notes. You hear this in a catchy suite of duets written by, and played with, Willis's Berlin colleague Klaus Wallendorf. Agia Galina's funky bass line emerges with punchy immediacy. David Riniker's Velvet Valves, subtitled Six Romantic Trio Arrangements, is a sequence of well-known tunes neatly arranged for horn, violin and piano; Debussy's Claire de Lune and François Schubert's infectious L'Abeille are effective, if not especially idiomatic.
More musically satisfying is Richard Bissill's Song of a New World, a well-sustained, melodic exploration of the low horn's potential. Better still is Australian composer Mason Bates's brilliant horn trio Mainframe Topics, "a work informed by digital and marine worlds". Bates uses simple prepared piano techniques to create repetitive percussion effects, but his music never feels mechanical or formulaic. The low horn writing is magnificent, and Willis confidently rises to every challenge. Violinist Kotowa Machida and pianist Philip Mayers offer sterling support, and the sleeve art is fun. A winner.
Ravel's Danse Guerrière is astonishing, sounding as if Uhlig's acquired a third hand
Explore topics
Share this article