Classical CDs Weekly: Henry Mancini, Georg Breinschmid, Beethoven |

reviews, news & interviews
Classical CDs Weekly: Henry Mancini, Georg Breinschmid, Beethoven
Classical CDs Weekly: Henry Mancini, Georg Breinschmid, Beethoven
A giant among film composers, virtuoso bass playing and rousing romantic overtures
Saturday, 24 January 2015
Viennese bass player Georg Breinschmid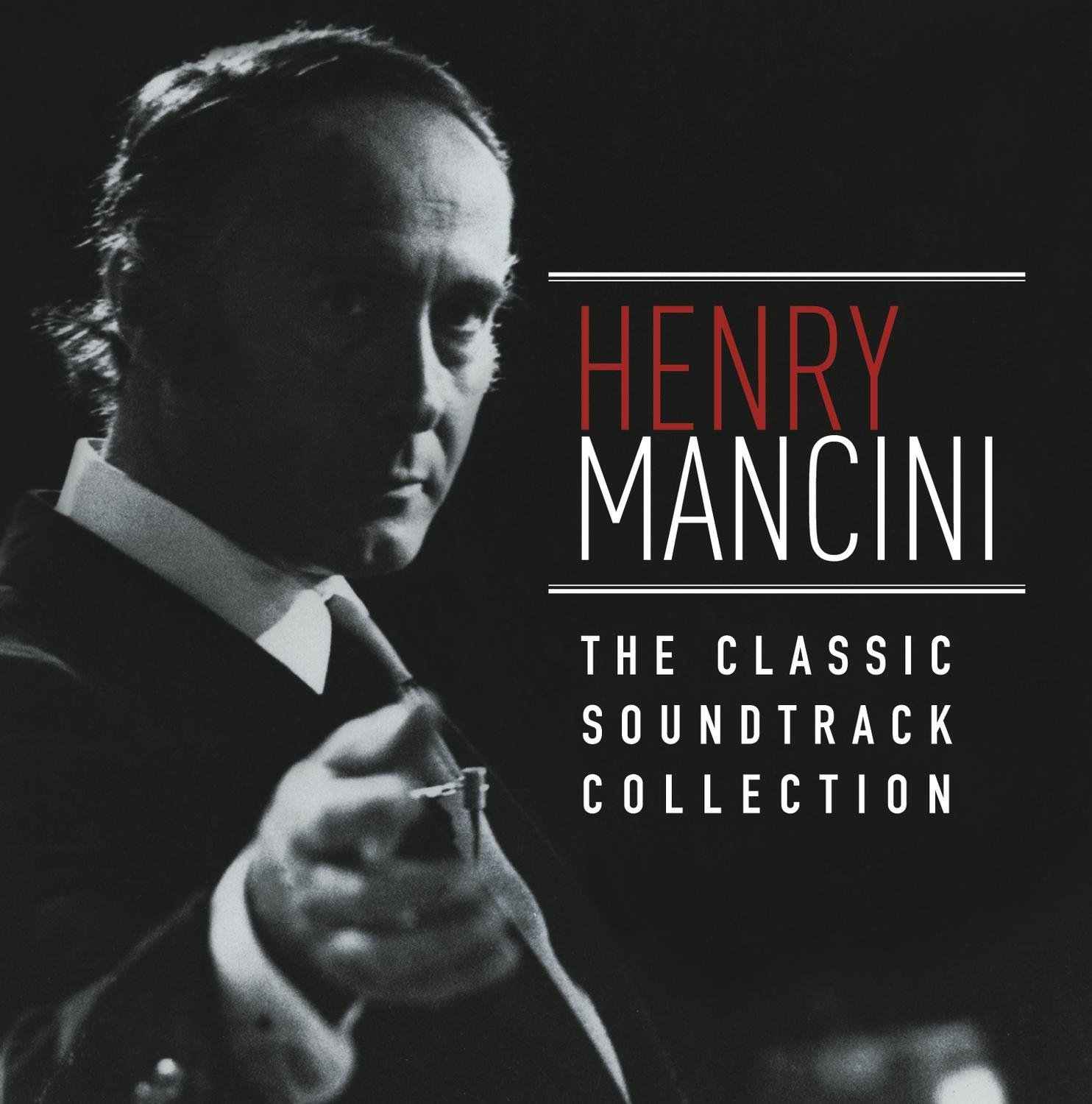 Henry Mancini: The Classic Soundtrack Collection (Sony)
You get a good sense of any composer's strengths and limitations when you consume their music in box set-sized quantities. With the Juilliard-trained Henry Mancini, you marvel at the catchiness of the melodic material and the transparent orchestration. Sony Music's new box set collects 18 Mancini film scores, and a casual perusal will also highlight the great man's weak spots. He wasn't a master at developing his ideas, relying instead on canny use of ostinati and a clever overlaying of his catchy motifs. Which, if you're writing incidental music, is perfectly fine. Mancini's early career as an arranger for the Glenn Miller orchestra was followed by a move to Hollywood, where his big break came with the music to Orson Welles's Touch of Evil. It attracted the attention of Blake Edwards, who hired Mancini to score his television series Peter Gunn. The rest, as they say...
These recordings aren't taken direct from the original film soundtracks; Mancini was a perfectionist who preferred to re-record his cues in better sound in studio conditions. The Pink Panther's main theme never palls with repetition, those few seconds of vibraphone and triangle segueing into one of the most naggingly catchy themes ever written. There's so much more; the same film's brief "Piano and Strings" conjures up the 1960s as evocatively as any Beatles or Rolling Stones song. A version of "Moon River" from Edwards' Breakfast at Tiffany's is a dud; Mancini later acknowledged that Audrey Hepburn's rendition was better than the gloopy choral one on the soundtrack album. The score to Stanley Donen's 1963 Charade has a brilliant title theme, but more consistent is Mancini's contribution to the same director's Two for the Road, starring Hepburn and a young Albert Finney. The best number on Howard Hawks's Hatari is a short, smoochy piece called "Night Side", but there's also the "Baby Elephant Walk". We get a reprise of Peter Gunn, polished up for a forgotten film spin-off. The 1970s soundtracks don't always hit the mark, but there's enough here to keep most listeners happy for months. The remastered recordings all sound freshly minted, and there's a nice sleeve note from record producer Didier C Deutsch.


Double Brein Georg Breinschmid (double bass) (Preiser Records Vienna)
Austrian double bass virtuoso Georg Breinschmid started out as a classical musician, including a spell with the Vienna Philharmonic. He changed tack in 1999, and has carved out a successful career in jazz. This entertaining double album presents the man in full: a disc of Breinschmid's jazz compositions coupled with one recalling his classical orchestral roots. Soundwise, the two halves of the album are pretty consistent. The arrangements are unfailingly smart, frequently suggesting a Viennese coffee-house outfit, all unified by Breinschmid's exuberant bass playing. There's a wonderful rendition of Liszt's Mephisto Waltzer on violin, bass and piano which typifies all that's good about this CD. Liszt's pounding original abruptly segues into something more contemporary which never feels out of character. One of the composer's Consolations receives similar treatment, and a brief Romance benefits from a judicious touch of accordion. Liszt has never sounded so mellow, so soulful. There's a haunting version of the Andante from Bach's A minor Violin Concerto, the melody hesitantly picked out on vibraphone against bass and piano backing. Violinist Florian Willeitner's Irish Wedding in Bucharest, scored for string trio and bass, sounds exactly as you'd hope it would; the Celtic folk fiddle riffs sounding pretty healthy despite their rhythmic recasting.
The disc of mostly Breinschmid compositions is equally accessible. We get sambas, musettes and waltzes. All inventive, and never outstaying their welcome. Where else would you find a piece inspired by a bus driver's plea to the band to behave responsibly, replete with belching sound effects? Blues in the Kitchen is followed, aptly, by Brein in da Koffihaus. The eccentrically named Fantastische Trünenbaum has an inventive vibraphone solo. Breinschmid is a generous performer, always willing to cede the limelight to a gifted range of collaborators. Only once do we hear him unaccompanied, in the second disc's brief Selfie. This is one of those albums which it's impossible to turn off; there's not a dud track on it. Enchanting.


Beethoven: Overtures Deutsche Kammerphilharmonie/Paavo Järvi (RCA)
We're overrun with decent, historically informed Beethoven cycles, and one of the very best remains criminally undervalued in the UK. I'm referring to RCA's recent set with Paavo Järvi and the Deutsche Kammerphilharmonie. The individual SACDs can still be found, but they're not yet available as a cut price box. No matter – they're essential purchases, even on separate, full-price discs. Järvi never disappoints; his performances are consistently dramatic, humane and sensationally played. This disc of overtures, several recorded back in 2010, is predictably fine – a tasty postprandial mint to be enjoyed after digesting the meatier symphonies. Energy levels are high, and those fond of Beethoven in growly mood won't be disappointed. Coriolan's opening is suitably craggy, the unison note in strings as black as pitch. Timpanist Stefan Rapp deserves special mention for his stellar contribution, cranking up the tension in Fidelio's slow introduction. The Deutsche Kammerphilharmonie's lean, focused sound suits this music to perfection. The smallish string section works hard but never sounds stretched.
The 1801 overture to the ballet The Creatures of Prometheus is sweetly played, but the music can't hold a candle to the mature works. Leonore No. 3's brief offstage trumpet is ideally placed, prefacing a jubilant close. The Consecration of the House has solemnity, grandeur and joy. Best of all is a propulsive, thrilling Egmont, the rhythms incisive and the sforzandi electric. Buy this, be impressed, then treat yourself to Järvi's Beethoven symphonies.
Liszt has never sounded so mellow, so soulful
Explore topics
Share this article