Classical CDs Weekly: Christmas CDs |

reviews, news & interviews
Classical CDs Weekly: Christmas CDs
Classical CDs Weekly: Christmas CDs
Six of 2014's best seasonal releases
Saturday, 13 December 2014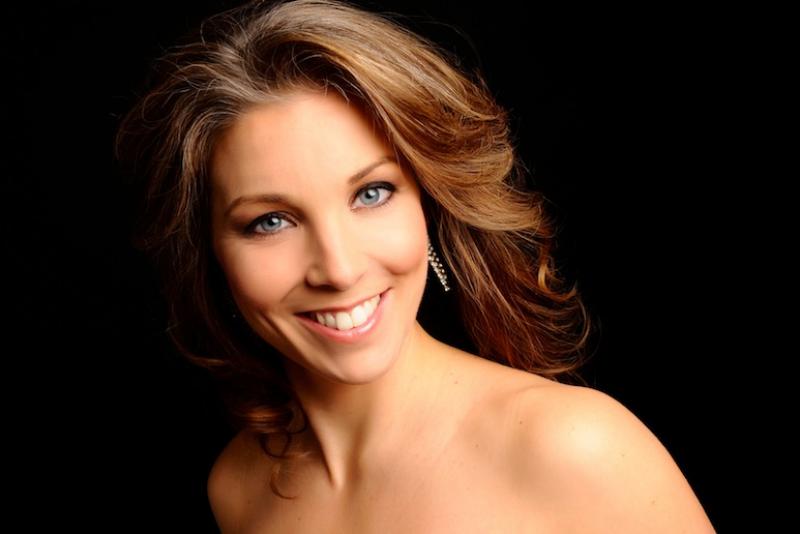 Swedish soprano Susanna Andersson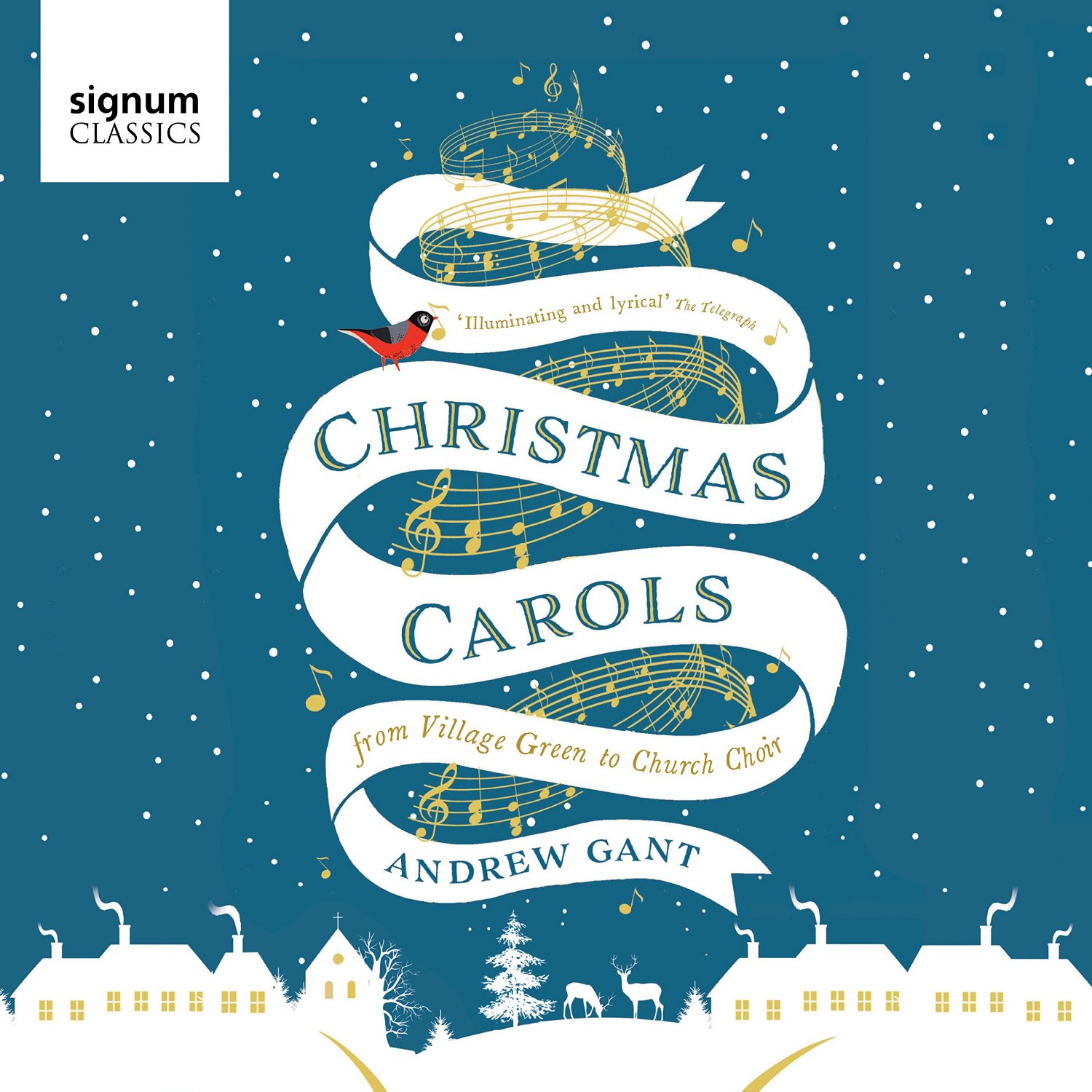 Christmas Carols from Village Green to Church Choir Vox Turturis/Andrew Gant (Signum)

Vox Turturis's director Andrew Gant describes this anthology as " a celebration... an exercise in stripping away the layers of accretion which these much-loved tunes have gathered over the centuries". There's more celebration than austerity in these sweet-toned performances, mostly sung in unfussy, unaccompanied arrangements. Gant's 24 traditional carols are smartly arranged to tell the nativity story in sequence. Highlights include meltingly beautiful performances of "Célébrons la naissance" and "Les anges dans nos campagnes", and two contrasting settings of "Away in a Manger". There a few juicy, loud moments: Mendelssohn's ripe version of "Hark! The Herald Angels Sing" may startle the unwary, but the prevailing mood is calm and restrained. Until an ingenious arrangement of "A Merry Christmas" and a bracing take on the spring carol "Tempus adest floridum" bring things to a close. The acoustic of St Peter's College Chapel serves these singers well, and the recorded sound is glorious.


Christmas with the Shepherds The Marian Consort/Rory McCleery (Delphian)

None of the music on this immaculately-produced disc is well-known, though that shouldn't deter the unwary from investigating. Rory McCleery's Marian Consort take as their starting point Jean Mouton's 1515 delectable motet Quaeramus cum pastoribus ("Let us search with the shepherds"). What could sound austere and cold is rendered warm and accessible in this performance, McCleery's seven-voice choir negotiating Mouton's overlapping vocal lines with ease. The motet remained in the repertoire of the Sistine Chapel for over a century, inspiring the similarly titled Missa Quaraemus cum pastoribus by the Sevillian composer Cristóbal de Morales, who'd spent some years as a singer in Rome. Better still is Morales' radiant Pastores dicite, quidnam vidistis, audibly paying homage to Mouton whilst displaying greater individuality. And we get yet another setting of Quaraemus cum pastoribus by a little-known Palestrina pupil called Annibale Stabile. All unobtrusively wonderful, sung in some style and sumptuously recorded in the chapel of Merton College, Oxford. Excellent notes by McCleery too.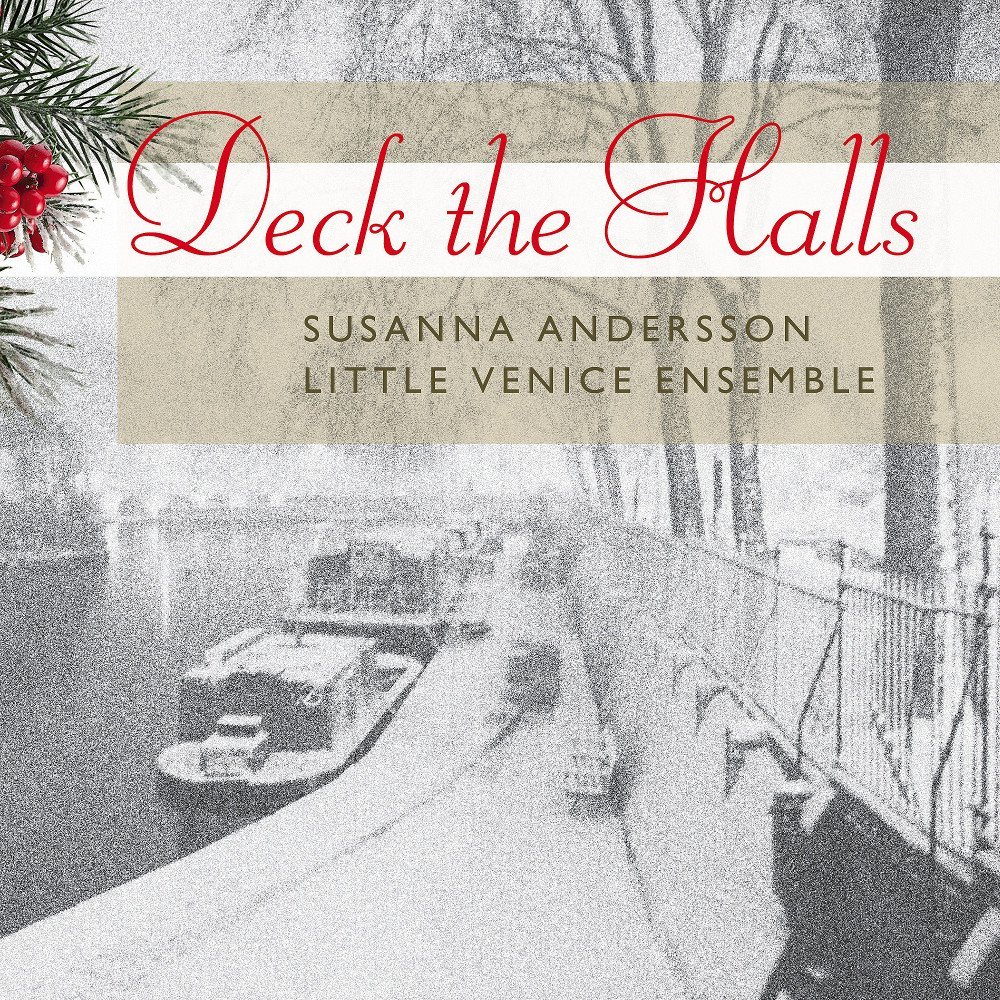 Deck The Halls Susanna Andersson (soprano), Little Venice Ensemble (Stone Records)

Listeners unfamiliar with European Christmas celebrations should head straight for this unpretentious compilation. Many of the numbers are well-known British and American ones, but the programme also reflects the polyglot nature of the Little Venice Ensemble's membership. The fun starts with a spare solo viola transcription of the Swedish folksong "Beredan väg för herran", followed by an enchanting arrangement of the modern carol "I Bethlehem" by Jerker Leijon. It's sublime. As is the gorgeous childrens' carol "Bethelehems Stjärna", which should make sensitive listeners' eyes water. Max Reger's "Mariae Wiegenlied" is unexpectedly beautiful, as is a neat arrangement of the Austrian carol "Still, Still, Still". Percy Grainger's "Sussex Mummers" is heard in a mellifluous string transcription. This is a fantastic disc, and one which you'd happily listen to all year round. Familiar pleasures are interspersed with alluring rarities. Soprano Susanna Andersson's pure-toned vocals are a consistent pleasure, and the chamber arrangements invariably charm.
The John Rutter Songbook Various Artists (Decca)

Half of this two-disc set is devoted to John Rutter's Christmas music, as both composer and arranger. He's such a ubiquitous presence that it's easy to underestimate and dismiss him, as a defiantly tonal, backward-looking composer. Schoenberg told a composition class in 1940 that there was "still plenty of good music to be written in C major", and Rutter's own carols, whatever their key, invariably hit the mark. This stuff is incredibly popular. And musically it's pretty sound: "Tomorrow Shall Be My Dancing Day" being a good example, both insidiously catchy and wonderfully singable. As are the 'Nativity Carol" and the "Shepherd's Pipe Carol" – each of the three pieces treated to rich, over-fussy orchestral accompaniments. "Christ Is The Morning Star" isn't that different stylistically but carries much more weight in a simple, unadorned performance with spare organ backing. Restrained acapella arrangements of "Silent Night" and "Away in a Manger" are sublime, as is a sweet transcription of the French carol "Angels We Have Heard on High." These carols easily justify buying this set. Avoid prolonged exposure to Rutter's bombastic, grandiose take on "Hark! The Herald Angels Sing", listening to which is like drowning in lumpy custard.
The Wexford Carols Catríona O'Leary, featuring Tom Jones, Roseanne Cash and Rhiannon Giddens (Heresy Records)

A Smale Garland of Pious & Godly songs was published in 1684 by a Co. Wexford vicar called Luke Waddinge. Waddinge's texts were matched to popular Irish and English tunes, and were joined in 1728 by Father William Devereux's A New Garland Containing Songs for Christmas. Catríona O'Leary has selected 12 of them, her research reuniting several of them with their original melodies. That this disc was produced by Joe Henry and includes contributions from Tom Jones and Rosanne Cash shouldn't alarm anybody; the results are drop-dead gorgeous, and this disc manages to feel like a defiantly uncommercial enterprise. The best moments are the most stripped-down; there's a haunting, spare version of "The Darkest Midnight in December." Elsewhere, spare and idiomatic acoustic backings are married with exquisite arrangements, and the two special guests do themselves proud. Cash is nicely laid back in "Behould Three Kings", and Jones is unexpectedly restrained in "Jerusalem Our Happy Home". The disc closes with a cheekily inappropriate close-harmony version of "The Enniscorthy Christmas Carol", the three very different voices blending to ravishing effect. Nice presentation too.
Rob Kapilow: The Polar Express, Dr Seuss's Gertrude McFuzz Nathan Gunn (baritone), Isabel Leonard (mezzo-soprano), Metamorphosis Chamber Orchestra/Rob Kapilow (GPR Records)

Chris Van Allsburg's picture book The Polar Express is best known as a slightly creepy animated film starring multiple animated versions of Tom Hanks. Rob Kapilow's musical version does a more than decent job of telling the story in little over 20 minutes. Baritone Nathan Gunn delivers his sung and spoken narration with plenty of warmth, aided by a crack children's choir. Kapilow's well-crafted, unpretentious music makes good use of carol tunes, and there's a warm, affirmative ending. It's coupled with his setting of a Dr Seuss short story, Gertrude McFuzz, involving a bird's quest for enhanced tail feathers. Again, it's brilliantly narrated, this time by Imezzo Isabel Leonard with the ten year-old Olivia Lombardi as Gertrude. Kapilow's capricious chamber writing pays homage to the hyperactive scores composed by Scott Bradley for MGM's Tom and Jerry cartoons. Fun stuff – nicely presented and annotated, and worth a shot if your offspring don't fancy listening to Peter and the Wolf again.
Familiar pleasures are interspersed with alluring rarities
Explore topics
Share this article