Classical CDs Weekly: Britten, Haydn, Mozart |

reviews, news & interviews
Classical CDs Weekly: Britten, Haydn, Mozart
Classical CDs Weekly: Britten, Haydn, Mozart
Early masterpieces from a composer celebrating his centenary, effervescent piano concertos and a famous Requiem goes under the microscope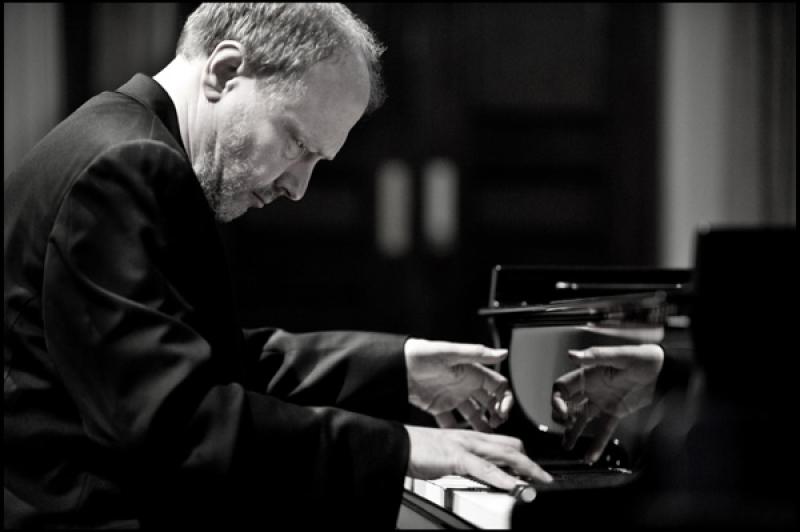 The electrifying Marc-André Hamelin
Britten: Les Illuminations, Variations on a theme of Frank Bridge, Serenade Barbara Hannigan (soprano), James Gilchrist (tenor), Jasper de Waal (horn), Amsterdam Sinfonietta/Candida Thompson (Channel Classics)
Yet more Britten – the composer's centenary has unleashed a welcome flood of new recordings and reissues. Candida Thompson's Amsterdam Sinfonietta disc is pretty special – vibrant, incisive and colourful, reinforcing Britten's status as a major, international 20th century composer rather than a freakishly talented Englishman. Having a smallish string body pays enormous dividends in the Frank Bridge Variations. There's no bagginess; this performance is razor sharp and superbly entertaining. The Aria Italiana and Funeral March are as good as those in Britten's own 1960s recording. Not even Thompson can prevent the Wiener Walzer's queasy charm from evaporating after the first minute, but all else is magnificent, particularly the mood shift after the fugue. Britten's youthful flippancy is cast aside, and the conclusion is oddly moving.
Barbara Hannigan's account of Les Illuminations is strong, her quickfire delivery in Parade a highlight. It's aided again by characterful string playing, which is even more impressive in a distinctive version of the Serenade. Tenor James Gilchrist's vibrato is strong but totally idiomatic, matched by Jasper der Waal's bright-toned, very European horn sound. Britten's setting of Keats's Sonnet astonishes in Gilchrist's hands, and as a bonus we get the rejected Tennyson setting Now Sleeps the Crimson Petal. Wonderfully recorded too.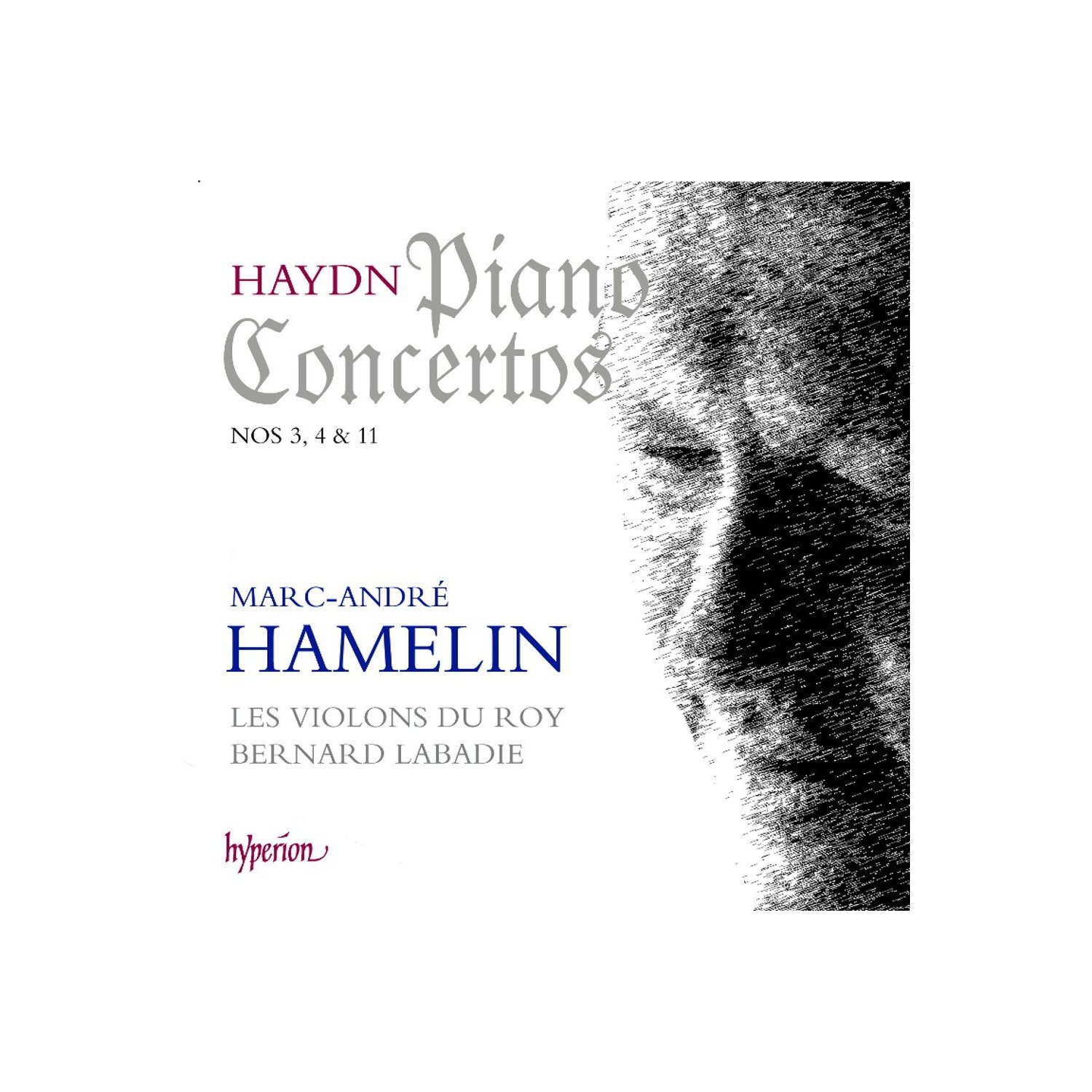 Haydn: Piano Concertos 3, 4 and 11 Marc-André Hamelin, Les Violons du Roy/Bernard Labadie (Hyperion)
These three works are the only keyboard concertos by Haydn whose authorship is beyond question. The earlier two were composed for harpsichord, with the third written "for the harpsichord or fortepiano". Here, Marc-André Hamelin plays a modern Steinway, with stunning results. Hamelin could probably hum these concertos into a battered plastic kazoo and they'd still sound great. Everything works. There's the requisite dynamism and energy, coupled with a superhuman lightness of touch. Over-emphasising Haydn's gifts as a musical humourist can mean that other aspects of his musical personality are overlooked. There's no danger of that here. Every slow movement is played with humbling sensitivity and rare affection. And Hamelin listens to and responds so well to Bernard Labadie's Québecois string players – each introductory paragraph answered on solo piano with devastating honesty and simplicity. The F Major concerto's wordless aria takes on new depth. The D major slow movement's quirkier modulations are sublime, and those little rhapsodic flourishes in the right hand near the movement's close are magical. Superb.
But, are Hamelin's performances, er, funny? Absolutely. The D Major concerto's famous Rondo all'ungarese is a blast. So impetuous and headstrong that you find yourself wondering whether we'll reach the end in the right key. The G major concerto's finale is as good. Richard Wigmore's notes are a joy to read, and Hyperion's sound is beyond reproach. Another entry in my provisional "Best of 2013" list.
Mozart Requiem Realisations The Choir of King's College, Academy of Ancient Music/Stephen Cleobury (King's College)
The title of this 2-disc set is slightly misleading. What we get is an outstanding performance of the familiar Franz Xaver Süssmayr completion of Mozart's Requiem, followed by extracts from others' realisations. Which make more sense when you've listened to Cliff Eisen's hour-long documentary on the second disc. How much Mozart had actually finished on his death remains one of music's great mysteries – as is the extent to which the much-maligned Süssmayr based his edition on Mozart's sketches or used his own material. It's revealing to hear extracts from works that influenced this Requiem, and there's useful reference made to changing perceptions of what death represented, from Mozart's day and forward into the 19th century. The myth of the ailing composer composing a tragic last work under mysterious circumstances is thoroughly debunked. And I didn't realise that the fabulous, odd trombone solo in the Tuba Mirum might actually have been intended for bassoon.
The alternative realisations are interesting and convincing, the boldest one Michael Finnissy's rather Romantic-sounding Lacrimosa. And Stephen Cleobury's performance of the Süssmayr edition is pretty splendid – the boys' voices of the Choir of King's College brilliantly incisive, matched by astringent period orchestral forces. James Gilchrist, tenor soloist in the Britten disc reviewed above, is on fine form. Production values are excellent, with stunningly immediate recorded sound. This is much, much more than a curio for students and academics.
Hamelin could probably hum these concertos into a battered plastic kazoo and they'd still sound great
Explore topics
Share this article