Classical CDs Weekly: Brahms, Steve Reich, Aleksandra Vrebalov |

reviews, news & interviews
Classical CDs Weekly: Brahms, Steve Reich, Aleksandra Vrebalov
Classical CDs Weekly: Brahms, Steve Reich, Aleksandra Vrebalov
Three friends celebrate a German romantic, plus American minimalism and a coastal landscape arranged for string quartet
Saturday, 08 October 2016
Jeremy Denk, Joshua Bell and Steven Isserlis
Brahms: Double Concerto, Piano Trio No. 1 (1854 version) Joshua Bell (violin and director), Steven Isserlis (cello), Jeremy Denk (piano), Academy of St Martin in the Fields (Sony)
Brahms's Double Concerto can be unfairly maligned as a dull, downbeat coda to a long compositional career, but it's much better than that. Written partly as a peace offering to the violinist Joseph Joachim, this is a piece which takes time to work its magic. It gets a warmly affirmative reading from Joshua Bell and Steven Isserlis. They've been playing together for years, so it's little surprise that this performance feels so conversational, so intimate, an agreeable meeting between close friends who haven't caught up for a few months. Isserlis's opening cello solo is comically gruff, Bell's response conciliatory and cheery. After which it's pretty much plain sailing, relationship-wise. The slow movement sings and the finale's unexpected major key coda is a charmer. Quite superb, Bell also directing a lithe, responsive Academy of St Martin in the Fields. I love this work. Brahms's Violin Concerto can feel just a touch too big, too epic. The Double Concerto says as much, rather more succinctly. A touching encore is the "Langsam" from Schumann's much-maligned Violin Concerto (also written for Joachim) – here played with a brief codetta supplied by Britten in 1957.
Just when you thought things couldn't get any starrier, pianist Jeremy Denk turns up to do the honours in the original version of Brahms's youthful B major Piano Trio. It was radically revised many years later, but Isserlis's typically readable sleeve notes make a persuasive case for the earlier score's charms. This is real chamber playing, not three stars reluctantly thrown together through contractual obligation. Denk's soft, resonant chords at the start of the slow movement are worth the disc price on their own.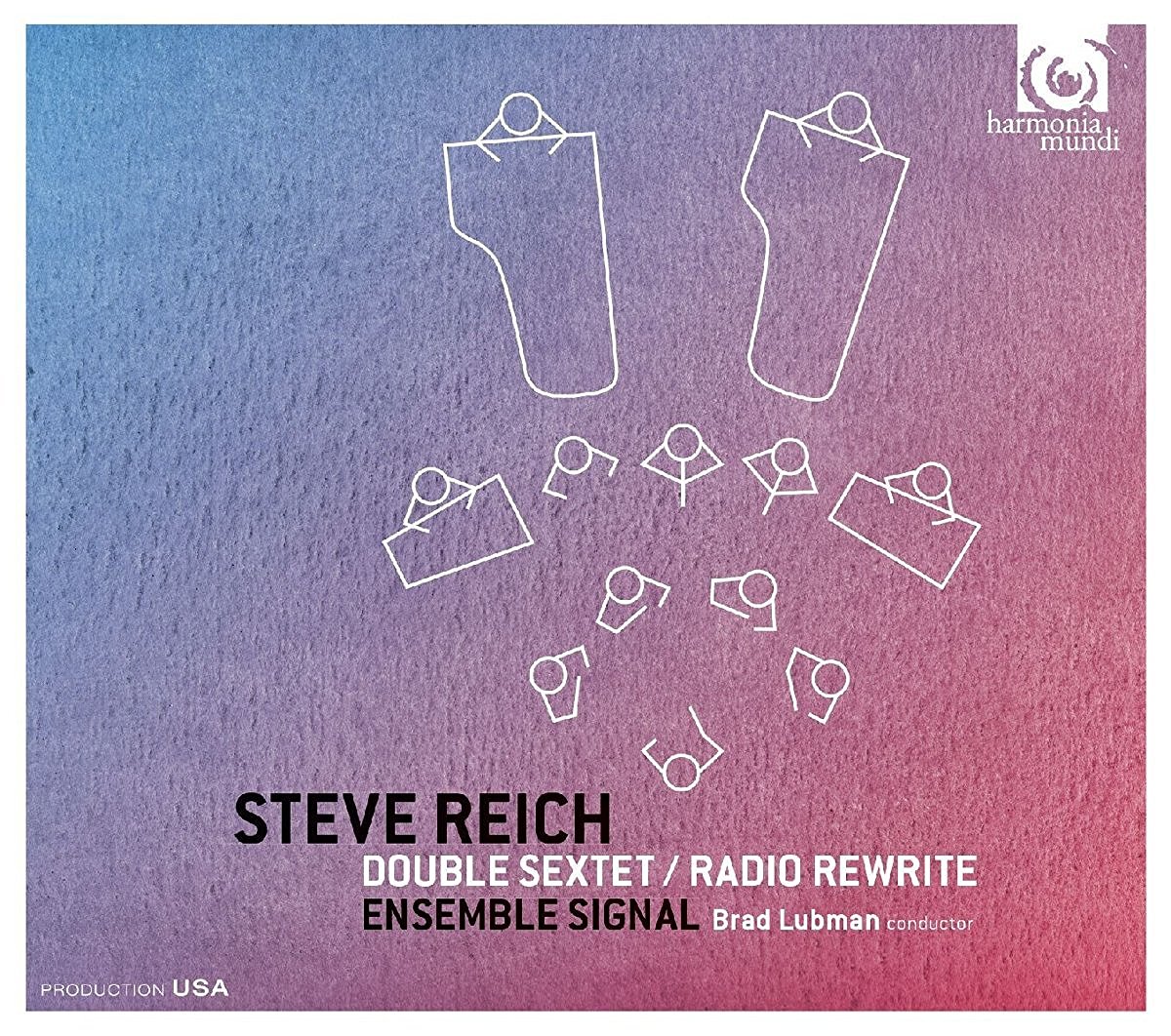 Steve Reich: Double Sextet, Radio Rewrite Ensemble Signal/Brad Lubman (Harmonia Mundi)
The ever-youthful Steve Reich has just turned 80. He's everywhere at the moment. Double Sextet was written in 2007, Reich returning to a device he'd used since the 1960s, of combining live musicians with pre-recorded tape. This sensational recording actually uses another six musicians playing live – a luxury, and one which surely contributes to the performance's spontaneity and warmth. David Lang's sleeve note points out that by doubling the forces in the sextet (flute, clarinet, violin, cello, piano and percussion), Reich ends up with something not dissimilar in sound to a classical orchestra. The string quartet adds a delicious layer of colour in the central slow section, but the scoring doesn't betray any softening of approach. Double Sextet is truly exhilarating, uplifting music, its sustained wind and string chords sounding out over a series of jazzy percussion and piano riffs. The positivity is intoxicating; this is smart feelgood music which never feels glib. Brad Lubman's intrepid Ensemble Signal play with an accuracy and passion which defies description.
Just as enjoyable is Radio Rewrite, a work prompted by a Johnny Greenwood performance of Electric Counterpoint. Reich was sufficiently impressed to include allusions to a pair of Radiohead songs in the work. They're not easy to spot, though the sharp-eared may pick up a hint of Kid A's "Everything in Its Right Place" in the opening fast section. It's much more entertaining than Radiohead's recent output. Enjoy the work as another prime chunk of vintage Reich and marvel at this ensemble's sheer brilliance. Pianists David Friend and Oliver Hagen are outstanding. Reich's back catalogue has been well served so far by Nonesuch and ECM, and it's good to see other labels supporting the composer's cause.
Aleksandra Vrebalov: The Sea Ranch Songs Kronos Quartet, plus video and animation by Andrew Lyndon (Canteloupe)
Messiaen's Des canyons aux étoiles is probably the greatest musical work inspired by an American landscape. Aleksandra Vrebalov's The Sea Ranch Songs is a smaller, more intimate affair, celebrating the 50th anniversary of a planned coastal settlement in southern California. Which may sound a little dull, but look online for images of The Sea Ranch and you'll be bowled over by the sheer beauty of the place, and possibly stricken by envy at those fortunate enough to own second homes there. Vrebalov's score is an eclectic suite for string quartet, incorporating sounds and vocal samples recorded in the field. They're wonderfully integrated into the whole, with crashing waves and the singing of a Native American medicine man seamlessly interwoven into the opening section.
Tolling bells and the voices of contented inhabitants segue into an architect's introduction to an iconic local building, the spare, angular music a perfect match to Condominium One's elegant lines. The use of speech occasionally recalls Glenn Gould's 1960s radio documentaries, though the most arresting effect is the incorporation of a pair of howling coyotes in one of the later movements. There's a gentle radiance to the closing minutes, though Vrebalov throws in an unexpectedly vigorous and assertive coda. Incredibly appealing stuff, immaculately performed by San Francisco's Kronos Quartet and well recorded. As a bonus DVD there's an accompanying, non-essential film made by ex-Pixar animator Andrew Lyndon – stylishly made, but never more effective than when simply recycling stock footage of the locations. I'd have preferred a straight documentary about the place.
Isserlis's opening cello solo is comically gruff
Explore topics
Share this article