Classical CDs Weekly: Brahms, Anna Höstman, Mozart, Mark Simpson |

reviews, news & interviews
Classical CDs Weekly: Brahms, Anna Höstman, Mozart, Mark Simpson
Classical CDs Weekly: Brahms, Anna Höstman, Mozart, Mark Simpson
A pair of romantic symphonies, the greatest of wind serenades, and new piano music from Canada
Saturday, 05 December 2020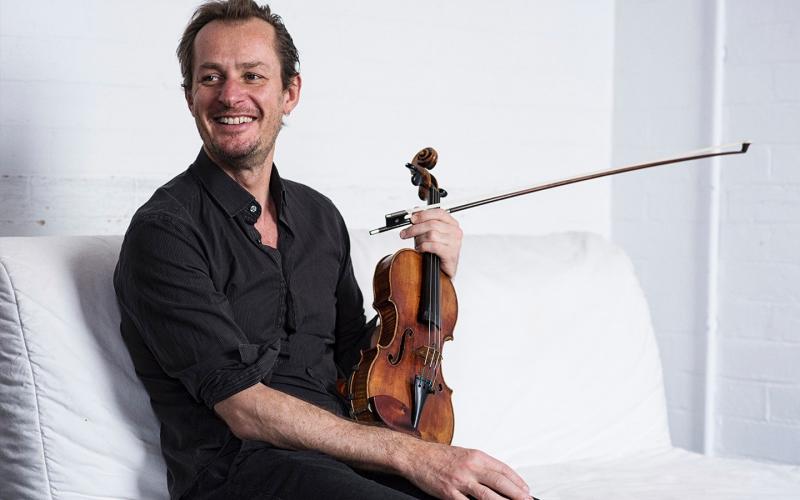 Feisty Brahms from Richard Tognetti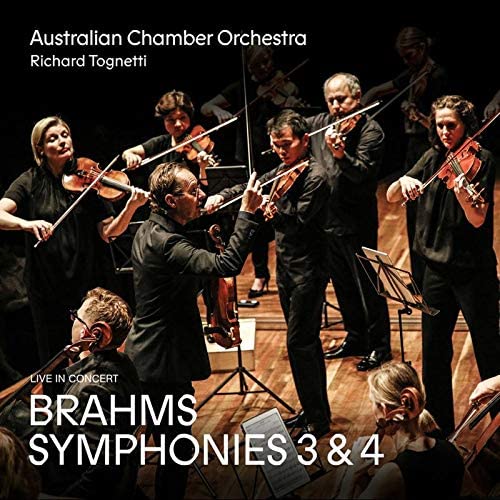 Brahms: Symphonies 3 & 4 Australian Chamber Orchestra/Richard Tognetti (ABC Classic)
Why these live performances from 2015 and 2013 have waited so long for release is a mystery; this is the best Brahms symphony disc I've heard in ages. Charles Mackerras and Robin Ticciati have shown that small-scale Brahms can work well, but this disc has more energy and feistiness than either. Here, Richard Tognetti leads and directs an augmented Australian Chamber Orchestra of around 50 players. The strings never sound anaemic and there's some glorious wind and brass playing, the horn solos in Symphony No. 3 dispatched by the LSO's Timothy Jones. These works were written just a few years apart, No. 3's equivocal, autumnal musings signalling what was to come in No. 4. Not that these are depressing pieces; No. 4's close is both downbeat and exultant. We know we're in safe hands just seconds into No. 3's first movement, Tognetti's players diving into the opening 6/4 tutti after two superbly weighted wind chords. Brahms's syncopated rhythms aren't usually this accurately played, reminding us just how difficult this music is to bring off successfully. Tempi are swift but flexible, passages like the lead in to the horn passage at 7'30" heart-stopping. I've been marvelling at this performance for months. This the best modern version I've heard, the soft coda exquisite – hopefully you'll agree.
No. 4 is just as impressive, with idiomatic string portamenti in the first movement's main theme and a fierce energy which prevents things ever sounding maudlin. Tognetti's scherzo is one of the most joyous on disc, the rhythms brilliantly pointed. Trombones glow in the finale's chorale, the final dash to the finish as exciting as you'll ever hear it. These works are often coupled on disc. They've never sounded so vibrant, so exciting, helped by ABC's close, detailed sound. Unmissable then, and there's also Tognetti's slightly indulgent but witty "Imaginary letter to Brahms" in the booklet, praising this still misunderstood composer as "a loose cannon, almost veering out of control and having freely absorbed the gypsy spirit".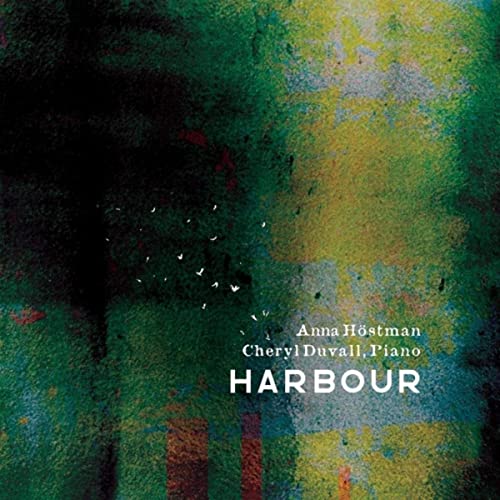 Anna Höstman: Harbour Cheryl Duvall (piano) (Red Shift Records)
A celebration of "the special trust and reciprocity" existing between Canadian composer Anna Höstman and pianist Cheryl Duvall, this quiet, jewel-like disc is a beguiling introduction to a distinctive voice. Höstman's memories of childhood piano lessons led her to avoid writing for the instrument, initially struggling "to turn it into a compositional voice that's different from just a reaction to your own memory of the instrument", and there's the constant sense here that she's thought deeply about how the piano can best articulate her thoughts. Höstman's music is succinct and lucid, all superfluities banished, the six works here reflecting her "ongoing interest in the reduced line". The earliest work here, 2010's darkness… pines is a sonorous sequence of unrepeated block chords, inspired by patterns in brickwork spotted during evening walks in Toronto. Höstman compares her music to continuous walking, "undirected though not aimless".
harbour, the most substantial piece here, audibly reflects Höstman's decision to compose it on a grand piano instead of her beloved upright, the bell-like sonorities deep and rich. And though it's wonderfully sustained, you sense that she's happier when painting on a smaller canvas. The shorter works are a perfect marriage of style and scale; pieces like yellow bird and the sublime adagio miracles of refined understatement. Duvall's sensitive, nuanced playing is superb, the sense of intent never flagging.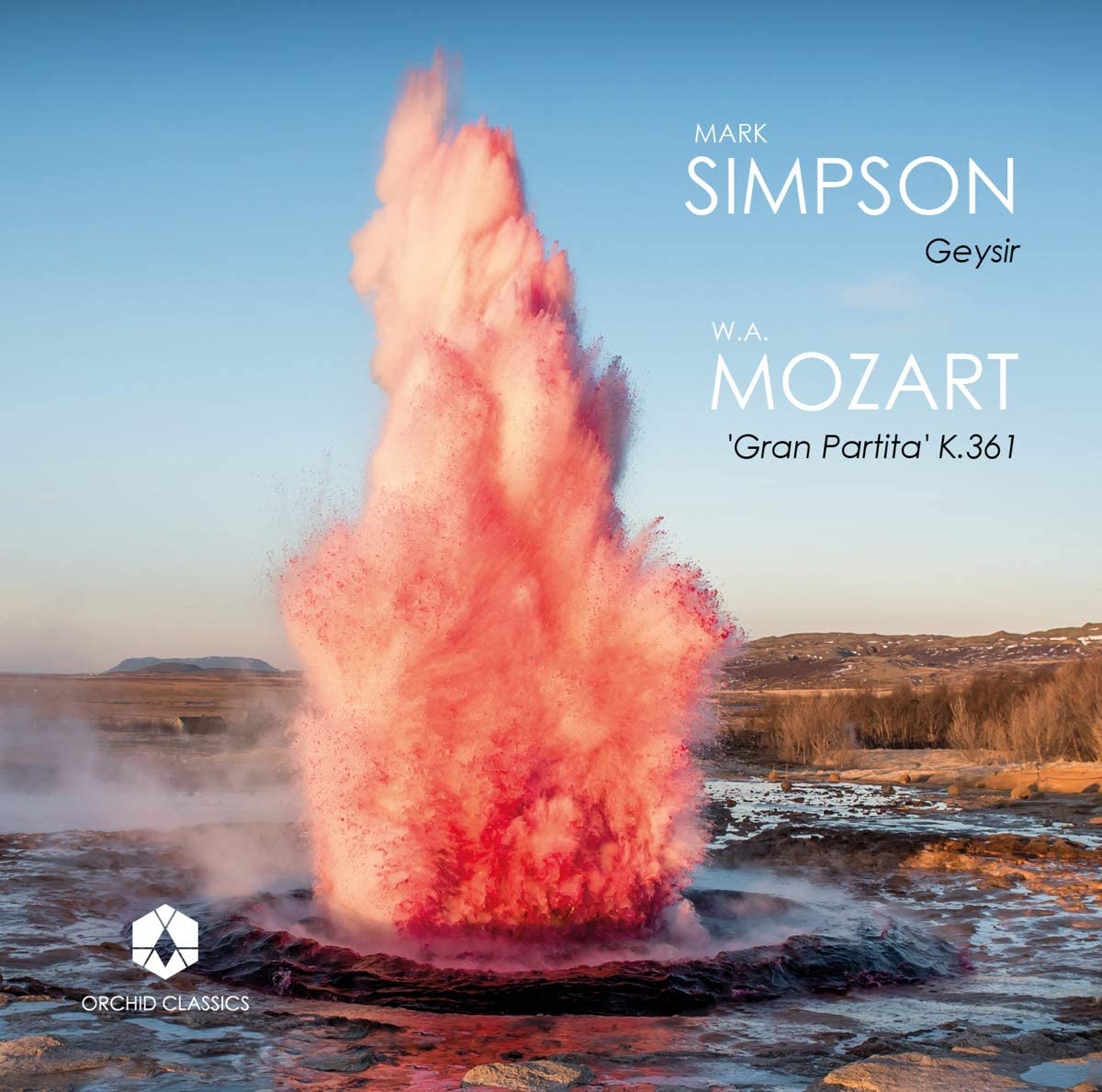 Mark Simpson: Geysir. Mozart: Serenade No. 10 'Gran Partita' (Orchid Classics)
Clarinettist and composer Mark Simpson's Geysir was conceived as a companion piece to Mozart's vast K361 Serenade in B flat. Scored for the same forces, Simpson's fulsome chords are a nod to Mozart, though Geysir is more unruly and wild. Instrumental groups bubble away under pressure, the threat of eruption ever-present. Clarinet and basset horn lines also recall Mozart, though Simpson's horn writing is far bolder ("they don't get that much to do in the Mozart") and, after eight minutes, the movement subsides and we're back where we started. It's a fascinating, accessible work, an ideal curtain raiser for the Mozart Serenade.
This performance is starrily cast, the musicians including oboist Nicholas Daniel and horn player Ben Goldscheider, Simpson directing and playing principal clarinet. As modern recordings go, it's exceptional: graceful, warm and witty, and Orchid's sound is wonderfully rich. You'll swoon at the clarinets and basset horns in the Trio of the second-movement minuet, and at the beautifully paced adagio which follows, Daniel's oboe line soaring above a warm bath of horns and bassoons. And the chords which open the fifth movement "Romanze" are so sweetly balanced. This is a long work: played indifferently, it can outstay its welcome. Simpson's team audibly care about every note. There's such affection on display here, Mozart's throwaway finale a wonderfully witty closer.
The threat of eruption is ever present
Explore topics
Share this article