Classical CDs Weekly: Bizet, Eisler, Academy of Ancient Music |

reviews, news & interviews
Classical CDs Weekly: Bizet, Eisler, Academy of Ancient Music
Classical CDs Weekly: Bizet, Eisler, Academy of Ancient Music
French froth, 20th-century song and a compact history of the symphony
Saturday, 05 October 2013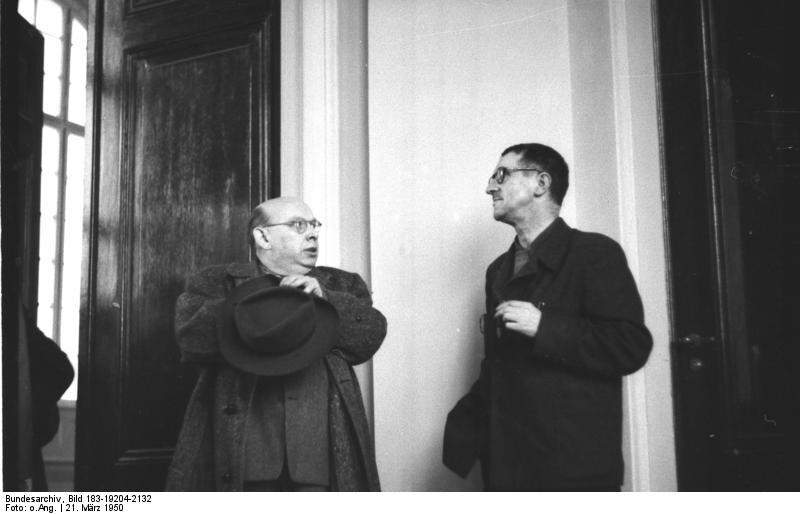 Hanns Eisler and Berthold Brecht in 1950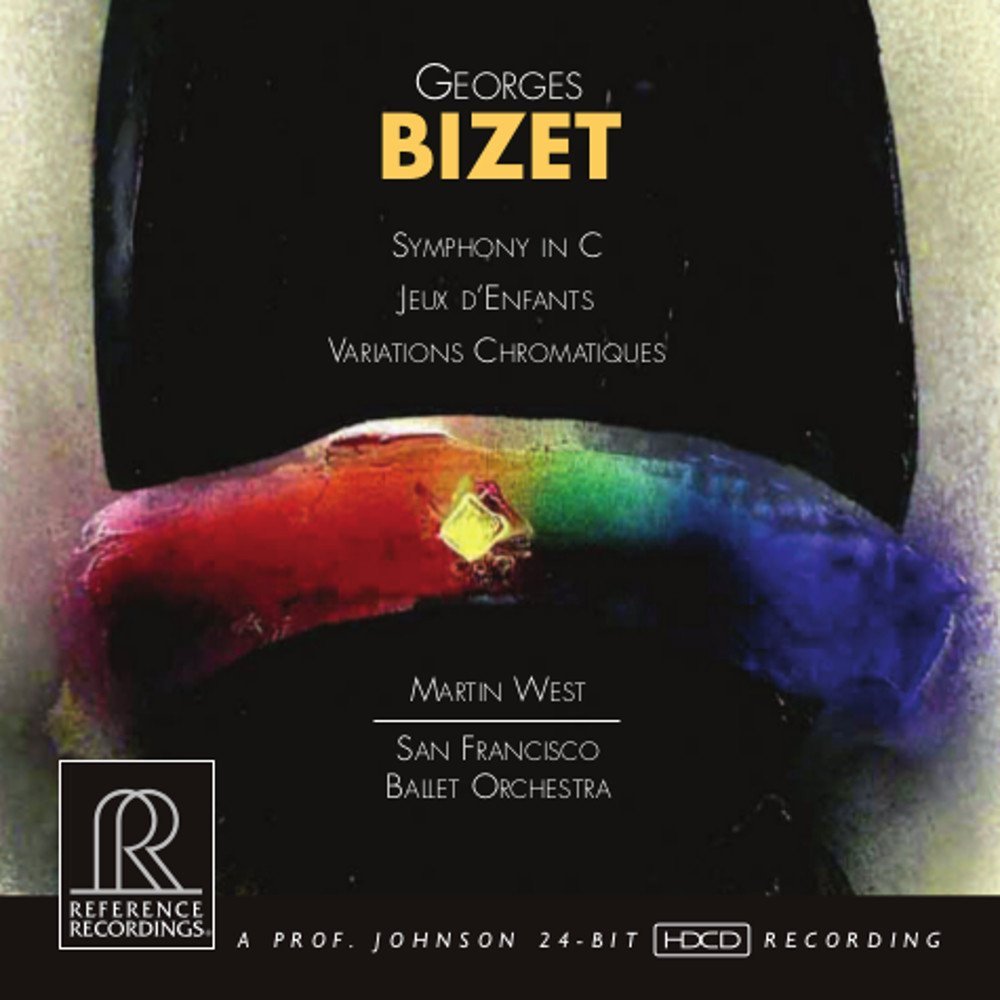 Bizet: Symphony in C, Jeux d'enfants, Variations chromatiques San Francisco Ballet Orchestra/Martin West (Reference Recordings)
Bizet's only symphony was composed in 1855 as a school exercise. The 17-year-old composer promptly forgot about the piece, and the manuscript was spotted in the archives of the Paris Consevatoire some 80 years later, receiving a belated premiere in 1935. George Balanchine turned it into an abstract ballet in 1947, and the symphony is most often heard in this context. So it makes perfect sense for a crack ballet orchestra to record the work and Martin West's San Francisco Ballet forces play the work beautifully; this disc oozes frothy joie de vivre. Musically there's little to surprise, but the symphony does it what it does with swaggering confidence and bucketloads of brio. It's a work which will raise a smile, for all the right reasons. West's upper strings are superbly agile in the Finale, darting about on top of an oompah bass line. Irresistible.
Bizet completists will be further entertained by the inclusion of Jeux d'enfants. The composer himself orchestrated five movements from the piano duet original. West has added the remaining seven, in realisations by Hershey Kay and Roy Douglas. You'd expect a bit of flash from Kay, best known for orchestrating several Bernstein musicals, but both he and Douglas achieve miracles – listen to the 12-movement suite straight through and it all sounds like idiomatic Bizet. Kay's transcription of Le Volant (a musical game of badminton) is feather light, and Douglas's jaunty orchestration of Les Chevaux de Bois could be an offcut from Poulenc's Les Biches. The disc ends with Felix Weingartner's raely-heard realisation of the Variations Chromatiques. The first few minutes are impressively weighty; Bizet in full-on serious mode. The piece does lighten up, but darkens near the close, and the final cadence is little more than a growl. All is brilliantly played. And this is a Reference Recording, so the sound is rich and detailed. A lovely disc.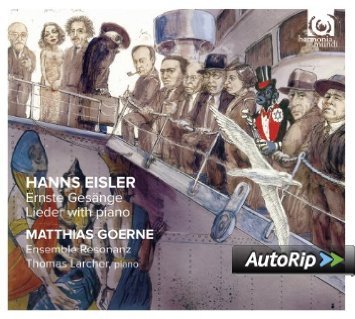 Hanns Eisler: Ernste Gesänge, Lieder with piano, Piano Sonata Matthias Goerne (baritone), Ensemble Resonanz, Thomas Larcher (piano) (Harmonia Mundi)
Eisler's songs are aphoristic jewels – pithy, punchy and invigorating. This disc contains music which spans his entire career, from his beginnings as a favoured pupil of Schoenberg in the early 1920s, to the politically disillusioned last years in East Berlin. The key work here is Eisler's Ernste Gesänge – a song cycle for baritone and strings, completed shortly before the composer's death in 1962. The songs neatly encapsulate Eisler's compositional versatility, their style encompassing expressionist anguish, cabaret chanson and rich romanticism. The texts mirror the mood of bittersweet resignation; the opening Prelude sets words by the poet Friedrich Hölderlin: "Many have tried in vain to say what is most joyful in joy./Here at last, here amid sorrow, I find how to express it." Perhaps Mathias Goerne is balanced a little too closely – his first entry is overwhelming. But he quietens down, the manner becoming less strident, more weary. Importantly, he never lets us forget what a lyrical composer Eisler could be; the Epilog is appropriately devastating, its final flourish dissolving suddenly into a plucked bass note. Last works don't sound much more final than this.
The Ernste Gesänge last little more than 12 minutes, so we also get a generous selection of Eisler's more familiar Brecht settings. Goerne is best in the songs where Eisler pays explicit homage to the Germanic lieder tradition: Hotelzimmer 1942 and Die Heimkehr are both magnificent. An den kleinen Radioapparat's melody is exquisite – oddly, it was recycled by Sting in the 1980s. Piano accompaniment is provided by composer Thomas Larcher, who chucks in a diamond-sharp account of Eisler's Op 1 Piano Sonata before the disc ends with three of the more popular Brecht/Eisler settings. In these grim times, we need their Solidaritätslied more than ever. Accessible, stimulating, intelligent music, and an ideal introduction to a great composer. Good sound, and comprehensive notes too.
Birth of the Symphony – Handel to Haydn Academy of Ancient Music/Richard Egarr (director and harpsichord) (AAM)
Five symphonies on a 70-minute disc has to be good value. This engaging CD offers us a potted history of the genre, plotting the symphony's steady rise during the 18th century as the popularity of instrumental music grew. As sonata form developed, composers were able to use tonality as a driving force for musical development. The earliest piece, a compact four-movement Sinfonia drawn from Handel's Saul, is little more than an attractive, decorative suite. Franz Xaver Richter's Grande simphonie no. 7 was published in 1744 and already feels weightier – the changes of mood and direction are more interesting, and there's a stronger sense of momentum. Better still is Stamitz's Sinfonia à 4 in D, its first movement launched in exhilarating fashion over hyperactive semiquavers in lower strings. Richard Egarr's harpsichord continuo bubbles away in the background, never letting the pace slacken. The orchestral ensemble is tight and focussed – the Stamitz in particular sounds as if it's a blast to play.
When I was eight years old, my interests didn't extend far beyond Lego and Airfix models. It's with some astonishment that you read that Mozart wrote his Symphony no 1 at the same age. Already we're in a different world – adding winds to the ensemble is like switching from monochrome to colour. The slow movement and tiny finale are splendid, aided by Anneke Scott and David Bentley's blasting away on natural horns. The best music comes last, in the form of Haydn's Symphony no 49 in F minor. It's dark in places – the slow opening movement full of repressed anguish, but the fast music erupts with volcanic energy. Thrilling, uplifting stuff, despite the abrupt, minor-key close.
Last works don't sound much more final than this
Explore topics
Share this article