Classical CDs Weekly: Beethoven, Prokofiev, Scriabin |

reviews, news & interviews
Classical CDs Weekly: Beethoven, Prokofiev, Scriabin
Classical CDs Weekly: Beethoven, Prokofiev, Scriabin
Edge-of-the-seat playing from a New York orchestra, and Russian music via Merseyside and Oslo
Saturday, 21 October 2017
Scintillating Beethoven: David Bernard and the Park Avenue Chamber Symphony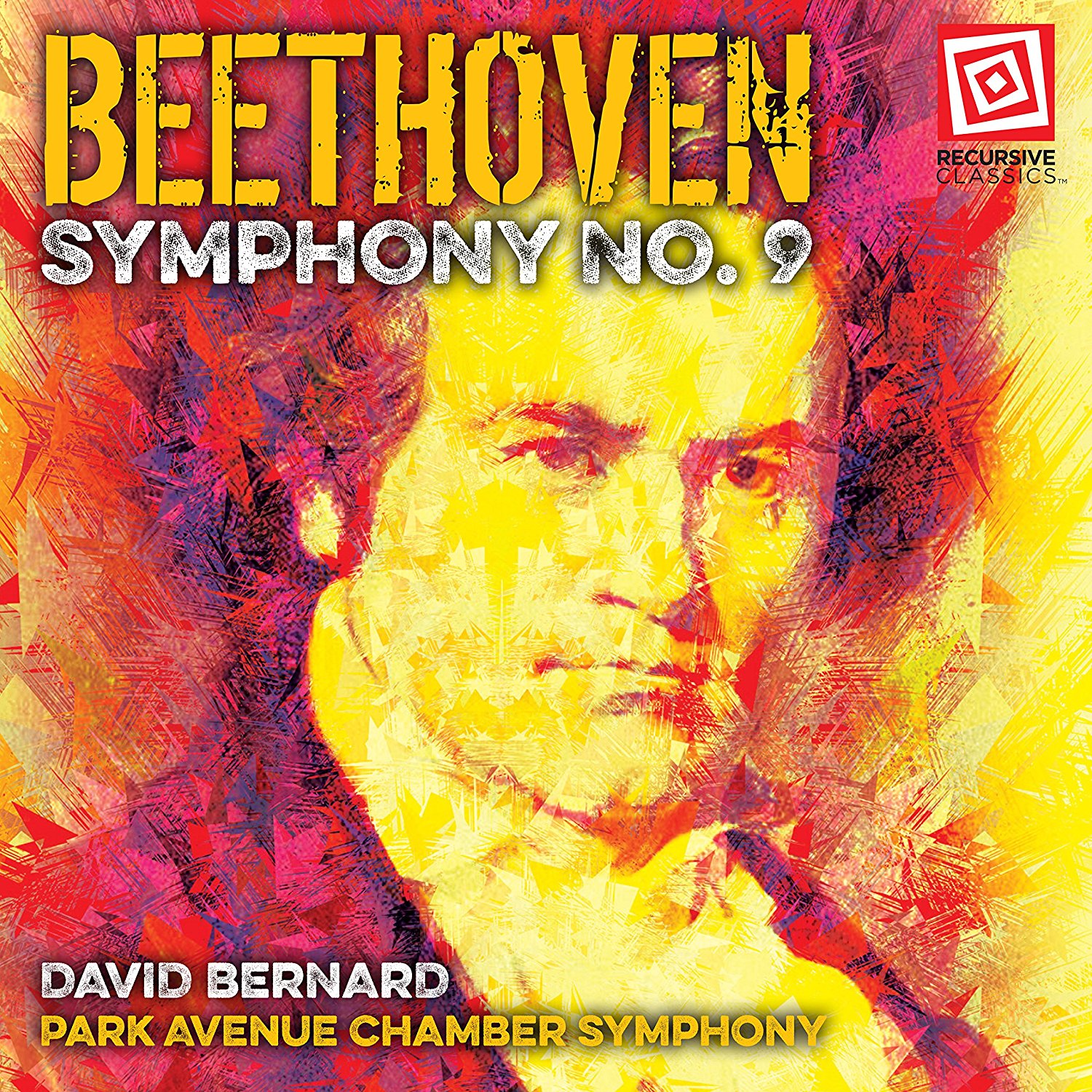 Beethoven: Symphony No 9 Park Avenue Chamber Symphony/David Bernard (Recursive Classics)
My favourite recent Beethoven cycle is a largely unnoticed one from Copenhagen. This disc of No 9 is another outsider. It's performed by a semi-professional New York chamber orchestra and has ghastly sleeve art. The recording is a little over-resonant, but I can live with that. As a performance, it's a winner: dramatic, witty, eloquent and boasting some startling choral work in the last movement. Things start promisingly, the string tremolandi at the symphony's outset clearly articulated, the brass and winds incisive. There's the occasional rough edge to the playing, but the craggy grandeur is winning, especially in the punchy, acerbic scherzo. I also like conductor David Bernard's flowing slow movement, refreshingly free of sentiment.
The finale is outstanding: the moment early on where bass Brian Kontes encounters the combined forces of the New Amsterdam Singers, the West Point Glee Club and the Young New Yorker's Chorus is an exhilarating surprise, especially if you're listening through headphones. Far better to pit hefty choral forces against a smallish orchestra than the reverse, and the massed singing has thrilling weight and immediacy. Tenor Cameron Schutza is a standout among Bernard's excellent quartet of soloists. There's a refreshing absence of bombast at the close, and an abundance of uninhibited joy. Well worth investigating.
Prokofiev: Peter and the Wolf, Saint-Saëns: Carnival of the Animals, Rawsthorne: Practical Cats Royal Liverpool Philharmonic Orchestra/Vasily Petrenko, with Alexander Armstrong (speaker) (Warner Classics)
The best contemporary account of Prokofiev's Peter and the Wolf is surely Suzie Templeton's exquisite if dark animated version. It is so good it'll make you question the need for narration at all: everything is stated so clearly in the score. Yes, this work is aimed at a young audience, but it's also an impeccable slice of vintage Prokofiev. Me, I never tire of how Peter's string theme shifts key in successive bars, or how cleverly the various characters' themes are overlaid as the story unfolds. And this performance is brilliantly played by Vasily Petrenko's Royal Liverpool Philharmonic Orchestra, the spoken part taken by Alexander Armstrong. Witness a good live performance and you can sense the musicians respond to the narrator's delivery. Here, it's bit greyer; the two sides, though acoustically well matched, were recorded in separate venues on separate occasions. Maybe an app could be created, allowing one's speaker of choice to be spliced in. Richard Burton, or even Noddy Holder? Armstrong is engaging enough and ditches the customary, unnecessary preamble. But I'd have happily dispensed with him altogether. Still, this is a nicely presented package, the English text provided in a brightly illustrated booklet.
Saint-Saëns' The Carnival of the Animals was written for private performance without narration. Ogden Nash's arch verses don't add much, despite pin-sharp playing and Armstrong's affable delivery. Though the words precede each movement instead of being recited over the top, so it's easy to skip them. A better mixture of speech and music is found in Alan Rawsthorne's neglected Practical Cats, his urbane, entertaining music smartly mirroring TS Eliot's verses.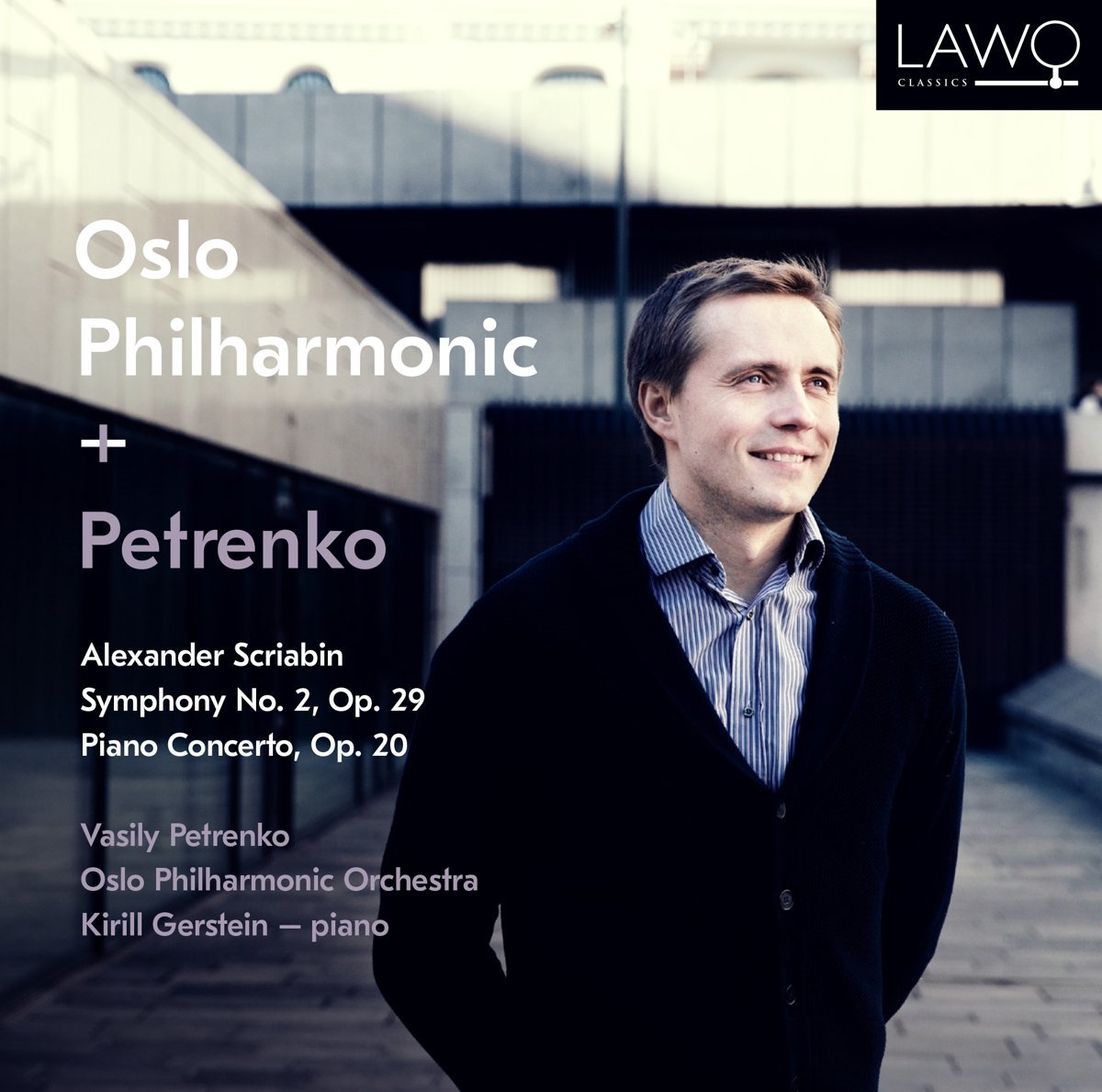 Scriabin: Symphony No 2, Piano Concerto Oslo Philharmonic Orchestra/Vasily Petrenko, with Kirill Gerstein (piano) (Lawo Classics)
Scriabin's Symphony No 2 had a disastrous 1902 premiere. The composer Anton Arensky described it as Scriabin's "second cacophony… one dissonance follows the other with no thought behind it." Heard a century later, you wonder what he was complaining about. This is an endearing, baggy work which reflects both the composer's Russian heritage and his love of Wagnerian chromaticism. It's Tristan via Tchaikovsky, and the best bits are sublime. Scriabin's long, slow introduction finds release in a rhythmically punchy second movement. At the symphony's heart is a rapturous, swooning evocation of nature. All quite magnificent, as is the brooding scherzo which follows. Things fall apart somewhat at the work's close: the expected summing-up sidestepped in favour of a pompous, brassy march which even Scriabin later described as banal. Still, you're inclined to forgive him. This is a terrific performance; Vasily Petrenko's Oslo Philharmonic Orchestra play as if possessed, the sonorities suitably dark but never too thick.
They're joined by pianist Kirill Gerstein in Scriabin's Piano Concerto. This really should be a repertoire piece: it's as accessible as anything by Tchaikovsky or Rachmaninov. Gerstein and Petrenko are outstanding in the delectable central Andante, and the last movement is a blast, Scriabin's emergent quirkiness heard to striking effect in the final seconds. All good, and Lawo's sound is characteristically rich and detailed.
This concerto really should be a repertoire piece
Explore topics
Share this article