Classical CDs Weekly: Beethoven, Bloch, Stravinsky |

reviews, news & interviews
Classical CDs Weekly: Beethoven, Bloch, Stravinsky
Classical CDs Weekly: Beethoven, Bloch, Stravinsky
Light-footed piano concertos, 20th-century cello music and a riveting encounter with a podium giant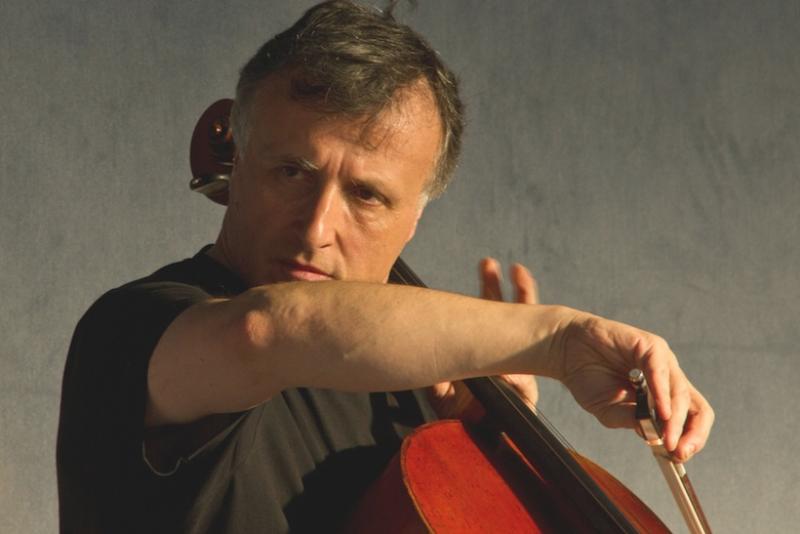 Raphael Wallfisch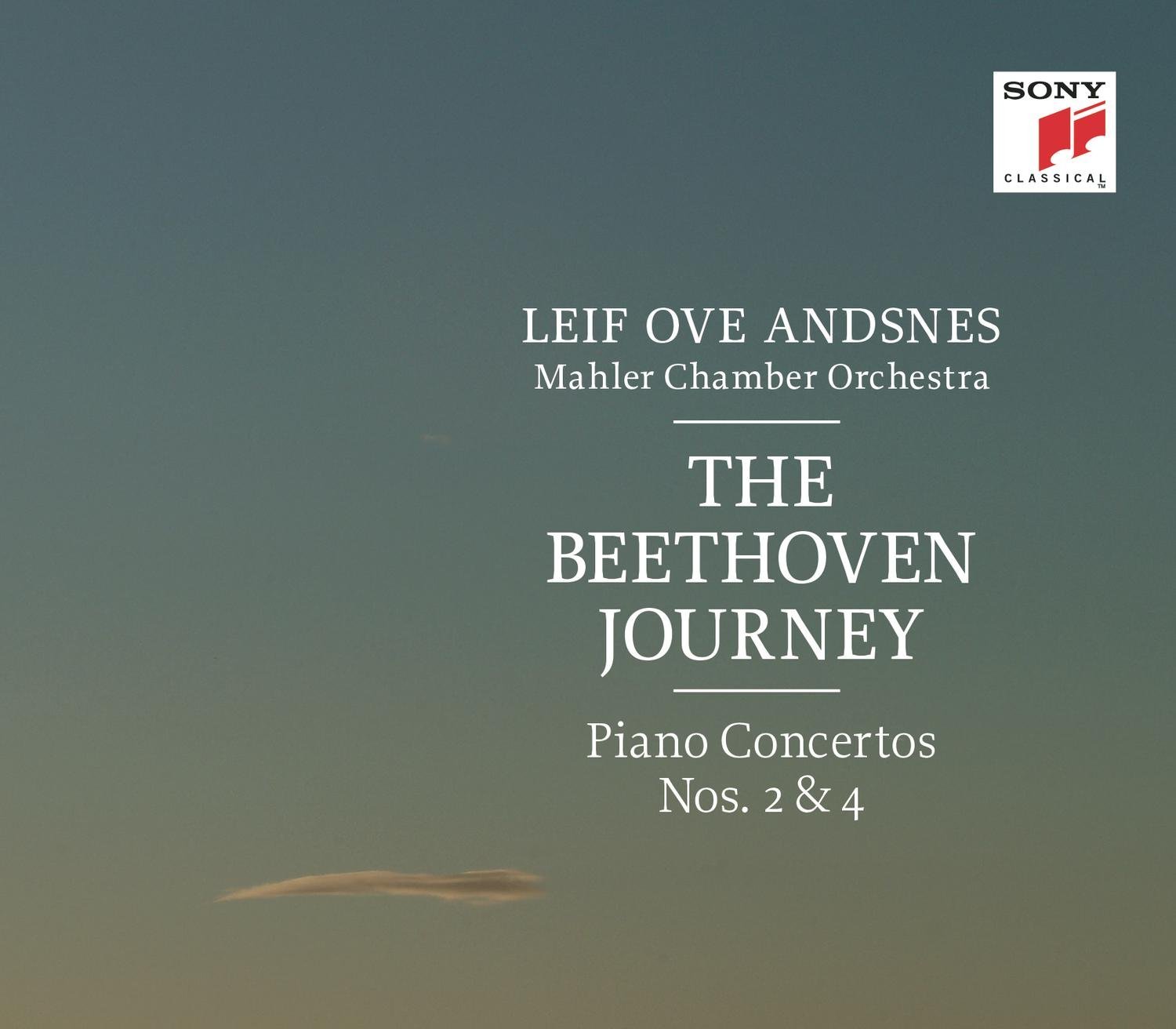 Beethoven: Piano Concertos 2 and 4 Mahler Chamber Orchestra/Leif Ove Andsnes (piano and director) (Sony)

You know that this will be good after just a few seconds; Beethoven's comically strait-laced opening gesture promptly answered by a smartly shaped orchestral tutti. Well-tuned winds and horns are perky, and string articulation is perfect. All so good that you're caught off guard when Leif Ove Andsnes makes his sly entrance and you remember that this is a piano concerto. The lightness of touch is intoxicating, Andsnes scaling down his sound so that he's a perfect match for a well-drilled Mahler Chamber Orchestra. Beethoven's Piano Concerto no 2 (actually the first to be composed) works best when the sparkiness isn't smoothed over. Andsnes' reading has all the joie de vivre that anyone could ask for, and the wit looks back to Haydn as much as it anticipates mature Beethoven – the finale's rhythmic zaniness is irresistible in these hands.

From here to the Concerto 4 is a massive stylistic leap. Ansdnes resists the urge to treat this work as a ponderous, glacial meditation. Everything's impeccably refined and blended, but flowing speeds and rhythmic sharpness don't undersell the sly humour. Beethoven's quirkier modulations surprise and several moments are delicious – the lead in from the first movement cadenza a fine example, Andsnes' extended trill sustained improbably. Lovely. As is what follows – that unsettling, gruff slow movement and a Rondo which brings us back into blazing sunlight. A vibrant, uplifting disc. It should have appeared several months before now, but the recording was delayed by the unexpectedly early arrival of Andsnes' partner's twins. All concerned are now healthy and well, allowing soloist and orchestra to convene in London's St Jude-on-the-Hill last November. Sony's impeccable sound adds to the pleasure.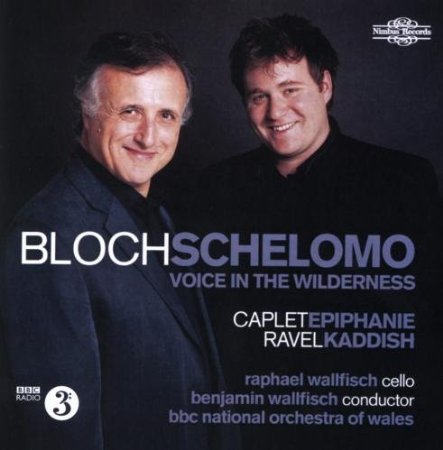 Ernst Bloch: Voice in the Wilderness, Schelomo etc Raphael Wallfisch (cello) BBC National Orchestra of Wales/Benjamin Wallfisch (Nimbus)

Ernst Bloch's Voice in the Wilderness is one of those pieces that will make you want to drop everything and hang onto every note. Its 26 minutes comprise a sequence of six linked meditations for solo cello and orchestra. The title might imply something a bit preachy and austere, but Bloch's score is a fascinating mixture, blending modal Jewish folk influences and fruity late-romantic extravagance. There's no specific programme. Sit back and surrender – to the second section's eerie magic, and to the haunting, tranquil close of the final part. Raphael Wallfisch's solo playing effortlessly veers between stentorian roar and quiet whisper, aided by a perfect recorded balance. A real find. Much better known is Bloch's 'Rhapsodie hébraïque' Schelomo – an engaging semi-concerto, the cello solo's voice "the incarnation of King Solomon... the orchestra representing his internal world and his experience of life..." Wallfisch doesn't disappoint here, either, though the high point is Bloch's dramatic orchestral passage near the close of the second movement. It's incredibly engaging music – taut, expressive, vividly accessible. And beautifully partnered here by the BBC Welsh SO, conducted by Wallfisch's son Benjamin.

The couplings are well chosen; a three movement Epiphanie by the French composer André Caplet based on an Ethiopian retelling of the Nativity story closes with an intoxicating 5/4 dance. There's also Ravel's cello and orchestra arrangement of his 'melodie hébraïque' Kaddisch; less obviously Jewish-sounding than the two Bloch works but haunting in Wallfisch's hands. This is a marvellous anthology. If you're seeking something more adventurous than concertos by Elgar and Dvořák, don't hesitate.


Stravinsky: The Rite of Spring, Capriccio for piano and orchestra, Symphony of Psalms Michel Béroff (piano), London Symphony Orchestra/Leonard Bernstein (ICA Classics)
Leonard Bernstein's athletic, balletic 1959 disc of Stravinsky's Rite of Spring has recently resurfaced on Sony. It remains stunning. He recorded the piece again with the London Symphony Orchestra in 1972, and this DVD captures a live Royal Albert Hall performance a few days earlier, mounted to mark the first anniversary of Stravinsky's death. The rehearsal process was slightly fraught; Bernstein became indisposed during early sessions at the RAH, prompting David Meacham (leader of the second violins) to step up and take temporary charge. Bernstein returned a few days later, rejuvenated in time for the performance. The LSO's playing is powerfully incisive, and the fun comes from watching his movements translate into such visceral, pungent orchestral sounds. At times he does very little; shrugging, nodding, grinning, just trusting the musicians to get on with it. But when a clear beat is absolutely necessary, he's phenomenal to watch – every change of metre in the Danse Sacrale is clearly spelt out. Amateur musicians will feel like taking out their instruments and joining in. Timings are broad, but all seems taut and driven, a snapshot of a great conductor at the height of his powers.

Stravinsky's Capriccio offers some light relief, Michel Béroff pointing out the work's debt to Poulenc. Winds and horns are magnificent, and you're left wondering why this highly approachable, effervescent work isn't heard more often. Presumably because it's so difficult for the soloist. ICA's mono sound has scrubbed up well, and the image quality is good, apart from a few visual dropouts in the final work. Bernstein's reading of the Symphony of Psalms is unusually solemn and reverential, but the extrovert brass writing in the last movement is irresistible. Stravinsky's hushed close will provoke tears, and the English Bach Festival Chorus sing with full-throated fervour. Watch what Bernstein does as the work ends. You'll wish you were there.


Watch what Bernstein does as the work ends. You'll wish you were there.
Explore topics
Share this article