Classical CDs Weekly: Aukai, Mahler, Shostakovich |

reviews, news & interviews
Classical CDs Weekly: Aukai, Mahler, Shostakovich
Classical CDs Weekly: Aukai, Mahler, Shostakovich
German ambient music and two discs of 20th century symphonies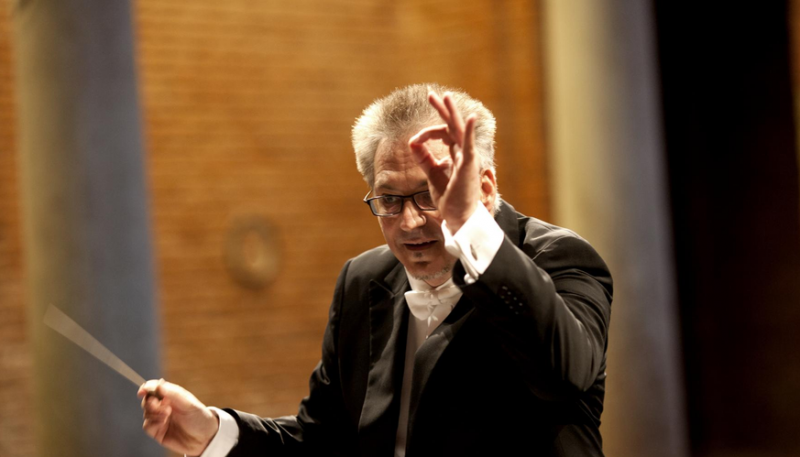 Conductor Peter Stangel
Aukai Markus Seiber (Aukai Music)
In a week where there's been rather too much news to get one's head round, a spot of ambient calm is very appealing. Aukai is the pseudonym of German guitarist and 'soundscape artist' Markus Seiber, and this debut disc is a sequence of 13 brief instrumentals. No notes are provided other than a list of Seiber's collaborators, but this eloquent, appealing music has enough charm to stand up on its own. The pace is unhurried and the textures are spare; think of this disc as a more consciously melodic backward glance at Brian Eno's 1970s ambient LPs. Similar attention has been given to this disc's production values: it needs to be savoured via a good pair of speakers or proper headphones.
There's no filler. Highlights include "Snow", where Seiber's ronroco (a South American mandolin) flickers over slowly moving solo strings, and "Feather", little more than a slowly descending violin line heard over a parched backdrop. Seiber suggests rather than shouts, and this disc's quiet charms add up to something deceptively substantial.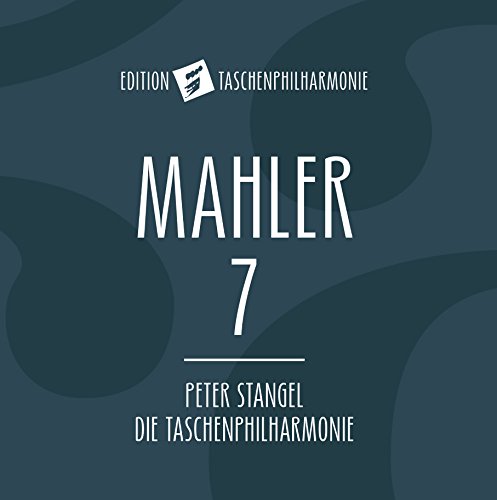 Mahler: Symphony No. 7 (arr. Stangel) Die Taschenphilharmonie/Peter Stangel (Sony)
Arranging big pieces for small forces is nothing new. Munich's taschenphilharmonie "is dedicated to chamber symphonic performances based on Schoenberg's Society for Private Musical Performances, a 1920s outfit where dedicatees could hear skilled reductions of contemporary music. A recent reduction of Mahler 9 has been recorded twice, and there's a long-established chamber version of Das Lied von der Erde. Peter Stangel's cut-down Mahler 7 is an unlikely triumph, the chief surprise being that the interpretation and playing are so convincing that you forget that you're listening to an arrangement. You can hear how much it influenced Schoenberg's Chamber Symphony No. 1, the bold harmonies and angular melodies left intact. Crucially it never feels anaemic or undernourished, the orchestra's 20 musicians playing with intoxicating zest. You'd expect the shadowy inner movements to thrive: horns and cowbells are magical in "Nachtmusik 1" and the eerie scherzo is brilliant. Best is a sublime "Andante amoroso", Stangel's flowing tempo exactly right.
The few moments of strain come in the vast outer movements, though they never spoil the fun. The "Allegro con fuoco" has a sublime soft centre, and the brash coda is thrilling. The baggy finale's heroics inevitably sound a bit thin with just four players, but the spirit is there. I did miss the tubular bells; what extra percussion we do hear sounds a bit like a rattly bag of smashed crockery. But I cheered at the end: this is a Mahler performance which will convert sceptics and make fans grin. That this beautifully balanced recording was assembled from live performances makes me admire it even more. But there are no sleeve notes, and I could find precious little information on the orchestra's website.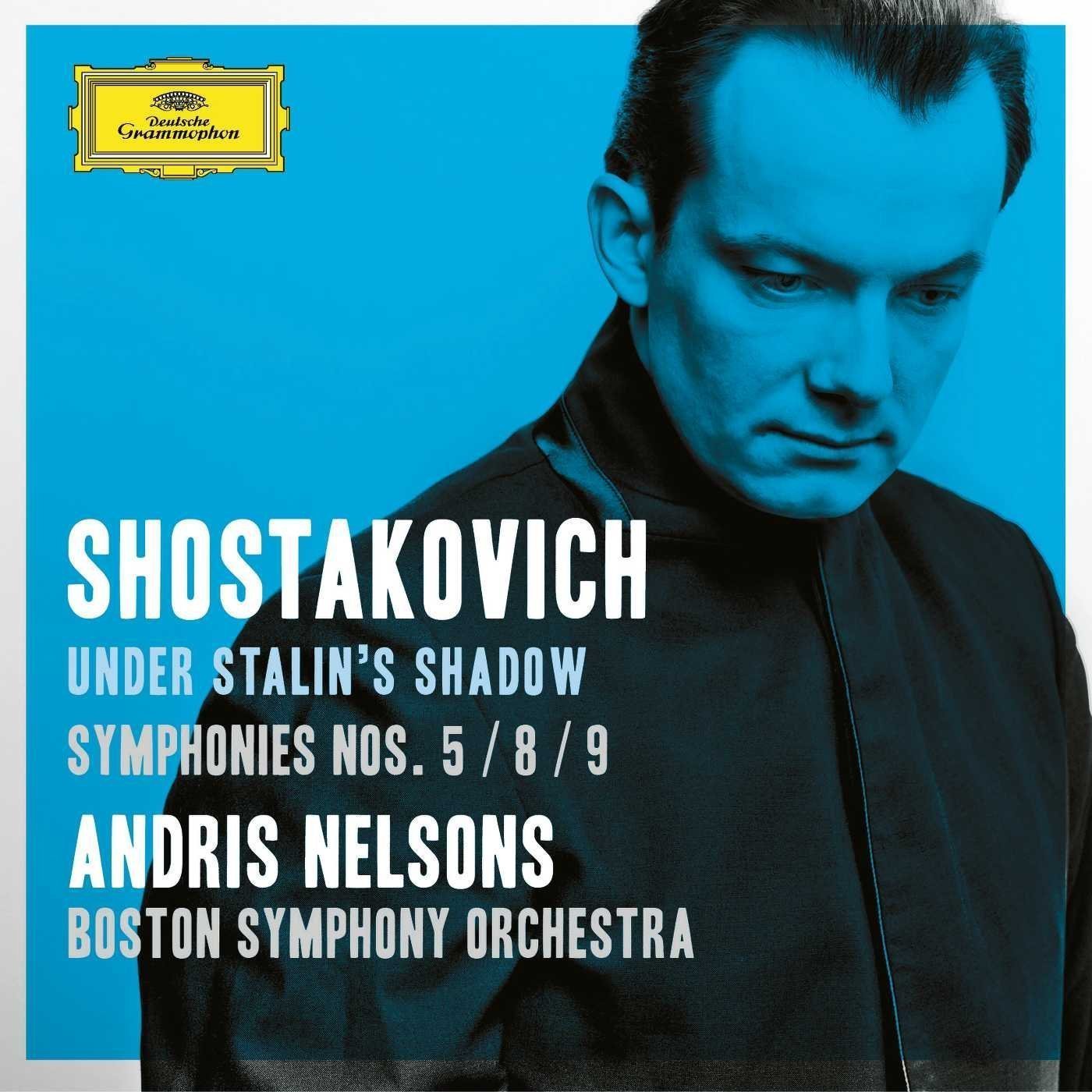 Shostakovich: Symphonies 5, 8 and 9 Boston Symphony Orchestra/Andris Nelsons (DG)
Vasily Petrenko's recently completed Shostakovich cycle succeeds in part due to the lean, febrile orchestral sound he gets; this music should never sound too plush. Andris Nelsons' Boston Symphony Orchestra can play with indecent richness, but, wisely, the effect is used very sparingly. Sonorous, dark lower strings dominate the orchestral textures and the winds and brass play with a stridency which suits the music perfectly. Nelsons' Shostakovich 10 was a highlight of 2015, and this two-disc set is better still. This Ninth sold it for me: this underrated, blackly comic symphony receives one of the best performances I've heard. Everything is sharp, clean and suitably poker-faced, until a manic third movement (complete with a stunning trumpet solo) really ups the ante. The finale's circus antics are both funny and chilling. This set would be worth buying for No. 9 alone, but we also get Symphonies 5 and 8, plus the suite from the 1932 incidental music to Nikolai Akimov's Moscow staging of Hamlet – fun in places, but nowhere near as riveting as Shostakovich's brooding 1964 film score.
Symphony No.5 is hard to mess up: here, the power and security of the Boston strings is a joy throughout, even when Nelsons bleaches out their colour at the first movement's close. Shostakovich's "Largo" unfolds wonderfully, a potent blend of Mahler and Tchaikovsky. Though the symphony's closing minutes are taken slowly and heavily, Nelsons manages to make them feel much faster. No. 8 is better still. The huge first movement never drags. The mechanistic trumpet solo in the central toccata is thrilling, and the "Passacaglia"'s magical shift into an uncertain C major is a wonderful moment. Live performances, captured in rich, detailed sound – why hesitate?
Stangel's Mahler never feels anaemic or undernourished
Explore topics
Share this article